Leads drive business goals and fuel economic growth. It is the most important thing upon which every company gives special focus. But generating leads is not that easy. There are plenty of challenges that a B2B Marketer has to face in the entire lead generation cycle. Further, the COVID-19 pandemic has elevated the business complexities to the next level and it has become very difficult to gain more leads due to economic slowdown.
It is thus very important for marketers to revamp their lead generation apparatus by fixing some of the most commonly made mistakes. Fixing these things can help you optimize your sales development cycle and assist you in earning more qualified leads easily.
Sending Potential Leads to Generic Page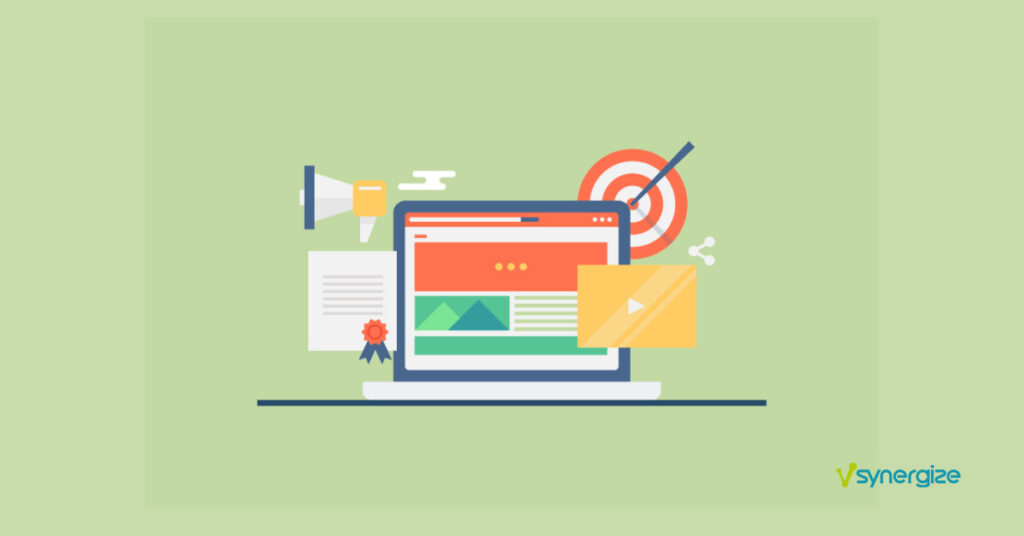 In the B2B lead generation process, if you redirect all your visitors to a generic page then the chances of them turning off from your website rise significantly. Why? Because unless they get what they were looking for in the directed page, dissatisfaction is bound to happen. As per MECLABS, B2B lead generation companies direct 44% of visitors to their homepage rather than offer/service/product-specific landing pages. This results in visitor disengagement. It further impacts bounce rate and makes you lose potential customers. Creating separate landing pages for each campaign and driving traffic to those specific pages can help you solve this mistake.
Spending on Wrong Marketing Channels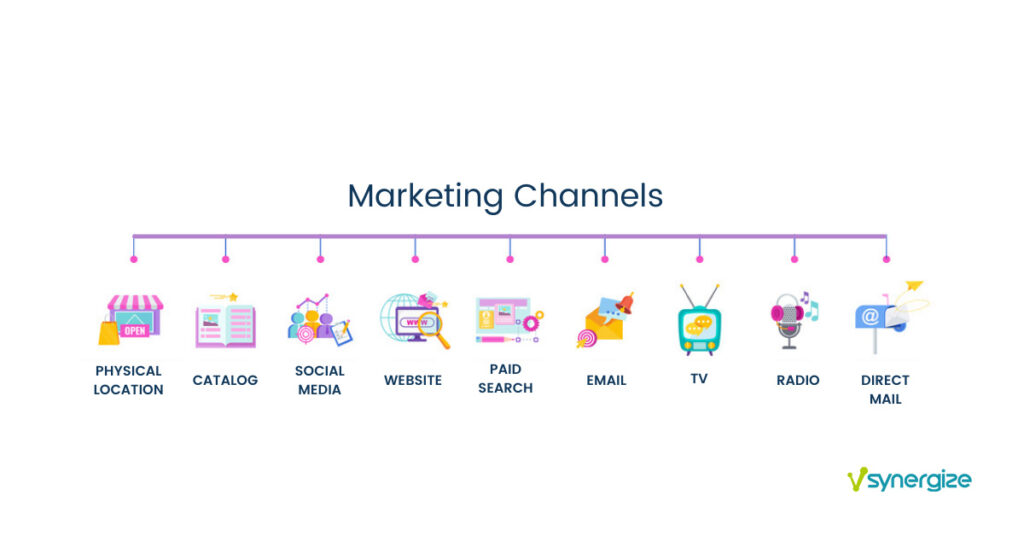 One of the biggest lead generation mistakes that enterprises do is to invest on the wrong marketing platforms. If a B2B enterprise that sells costly software spends money on Newspaper Ads or Radio Ads then it does not help the company anyway. It will surely create brand awareness but mostly amongst the wrong audience. As a result, it does not positively impact on boosting sales.
Similar budget, if used efficiently on LinkedIn, Online Paid Ads, or other targeted marketing channels then it can help you reach your targeted audience easily. Such efforts deliver greater ROI on Ad spend and help grow your B2B lead generation funnel. Therefore, always pick the right medium, considering your targeted audience in mind, to promote your services. Blindly picking anything cannot help you in the long run.
Ineffective Call-to-Actions (CTAs) 
It is quite unfortunate that many B2B companies do not fully understand the power of CTAs and lose significant clients. Using No CTAs at all, using too many CTAs, Hard-to-find CTAs, unactionable CTAs, poorly designed CTAs are some of the common CTAs mistakes that B2B companies do very oftenly.
As CTAs directly impact the conversion rate, therefore, enterprises must leverage their B2B strategy and use effective CTAs to gain more clients. Using short and personalized text, right colours, proper positioning, redirection to proper landing pages, size of buttons, etc., plays a crucial role in deriving the effectiveness of CTAs.
Using Long Lead Capturing Forms
Research suggests that 86% of visitors jump from a website when they see a long-form. No visitor wants to engage in an activity that consumes too much time while surfing a website. Therefore, make your forms as short as possible.
You can use asterisks to help them understand which data is crucial for you and let them voluntarily take the decision about the rest. Moreover, remove unnecessary data fields that make no sense. For example, if you are asking for a zip code then forcing them to fill the country, state, and city name fields are not needed at all. It can only make this process tedious and result in customer dissatisfaction.
Keep it short with 3-4 fields. Once that prospect generates interest in your services then at later stages, you can ask for their further details. Gated content can help you achieve more data by providing them with Whitepapers, E-books, Demo, etc.
Slow Follow-Ups
In the B2B marketing world, gone are those days when following up with leads within 3-4 days was considered as good. Now-a-days executives want faster responses for their queries and required informative data. Studies show that companies that follow up within 5 minutes of receiving a lead generate great sales results.
Implementation of a 5 minute response time helped them achieve this:
6X revenue growth in 12 months
500% growth in team
9X shorter sales cycle
Moreover, when your response time is faster, it helps you win the trust of your prospect in a very delightful way. Data reveals that 74% of buyers prefer to work with a company that first adds value to their business.
Not Enough Brand Credibility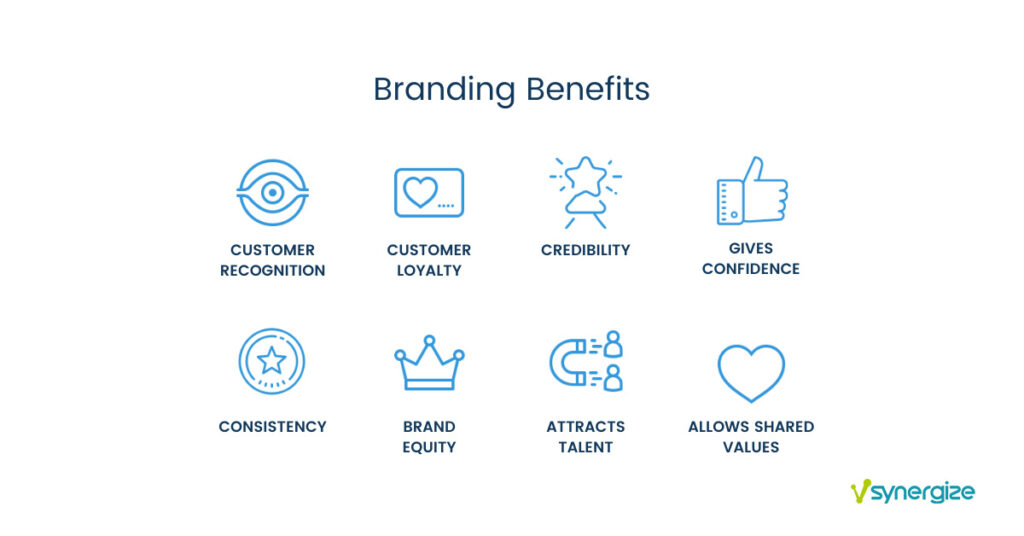 While crafting a B2B marketing strategy, always focus on building your brand credibility online. Not having a good presence over the web cannot show your company when your prospect searches for you.
Key decision-makers always research and study about a company before making a final purchase decision. Therefore, do the below-mentioned things to build credibility around your brand:
Publish Press Releases at the time of new happenings/achievements
Post blogs on your platform and third-party platforms
Publish service/product explainer videos on youtube
Maintain a good social media presence with frequent postings
Distribute a variety of content online (like Whitepaper, e-book, etc)
Further, use content syndication mechanism, a popular B2B marketing strategy to republish content over third-party platforms. It helps boost brand credibility significantly.
Marketing Features More than Benefits
Telling features rather than benefits is one of the biggest lead generation mistakes that marketers do. Remember, everyone wants to understand what unique value your product/service is going to add to their organization more than anything else. Therefore, curating your marketing efforts focusing on the pain points/challenges that your prospects face and smartly pushing your service as the best possible solution can help you win over them.
Similarly while encouraging visitors to download your content, for e.g. White Paper, telling the number of pages, author name, subtopics won't help. Instead, if you give them the title for eg. "5 Ways to Boost Leads through Webinar" then they might show an interest and download your copy. Always understand their problems and present your services as a solution. They should get a feeling of getting something beneficial.
Not Segmenting Leads
Any B2B strategy must focus on segmenting each lead efficiently. Treating all leads as the same is a common mistake that enterprises often make. You need to understand that each lead's requirements are different, the buyer's persona is different, budget, industry, and urgency factors are different. Unless you understand these things, you cannot craft an effective B2B marketing strategy to transform those leads into customers.
One best solution to counter this challenge is to implement a good lead scoring module. Give your leads certain points based on their browsing history, stage of the buyer's journey reached, past behavior, and interest. Then categorize each lead and subsequently follow them up with customized messaging. Implementing this powerful B2B marketing strategy will surely help you to educate and nurture your leads better.
Not Giving Enough New Offers
You can't rely on the same offer again and again to pitch your prospects. Try to provide them something new oftenly. If you have earlier provided them with Whitepapers or e-books, try giving them Podcasts, Infographics, Case Studies, Demo Videos, etc. A B2B buyer is very keen in consuming quality information of various types and research shows that it influences the mind of prospects quite significantly.
28% of B2B marketers use 5-9 types of content for nurturing their prospects. 64% use more than 9.
Therefore, offer them more, it will help you gain more clients.
Not Enough A/B Testing
Evaluating the performance of lead generation apparatus is a must to gain meaningful insights about what is working out and what is not. Enterprises often neglect to check on this very crucial aspect. You must timely check the performance of lead generation forms, landing pages, sign-up forms, etc. By evaluating these things as per your KPIs, you can understand the missing gaps and optimize your lead generation strategy further for better results.
Wrapping Up
Mistakes are part of life. We all make some or the other kind of mistakes in our day-to-day life. But the biggest mistake we ever do, is to not learn anything from our past mistakes and limit ourselves to embrace change. Be a wise marketer by rectifying these common lead generation mistakes. Implementing these tips will help you up your game in the B2B marketing world and assist you in gaining more leads effectively. Learn more about, How to do Outbound Lead Generation – Mobile Monkey
Try to avoid making mistakes. But even if it happens, forget the mistake, remember the lesson, rectify the shortcomings, and move on.
Akshay Divate
More and more companies are utilizing account-based marketing in their business, and this trend isn't showing any signs of stopping. And it's no wonder. One of the great benefits of account-based marketing is that
Akshit J
B2B marketing is becoming complex with each passing day. Customers' expectations are rising. Competitors are increasing. Profit margins are shrinking. Newer challenges are coming. Moreover, the global economy is plummeting. In such challenging times,