Forming unique and SEO-based headlines for B2B Content Marketing is the greatest pain point for brands. As businesses understand the morals and importance of content marketing they start to publish a lot of content every day, which makes it more difficult to achieve one of the hallmarks of quality content that is uniqueness and engagement.
It's important to  tackle Uniqueness & Readability
In Business to Business Content Marketing, authenticity has endured a buzzword for years. Yet, while marketers have been able to hold more interactions about challenges such as promoting at speed and scale, forming smooth content functioning, and knowing the appropriate target audiences, the topic of creativity and uniqueness is often still boundless.
Remember the great content begins with a fully planned content strategy. But too often, businesses omit the planning stages and jump right into drafting the content. 
It's one thing to understand that planning out content strategy is very significant, but knowing and learning the right method to create is also the most critical one. So, if you are thinking of how to form a content strategy for your B2B business, here we have covered everything for you. 
Having strategy is essential, but is your strategy really working? It's been said by 95% of the most successful marketers that they use metrics to measure content performance, 83% have KPIs associated with content, and 67% track content marketing ROI.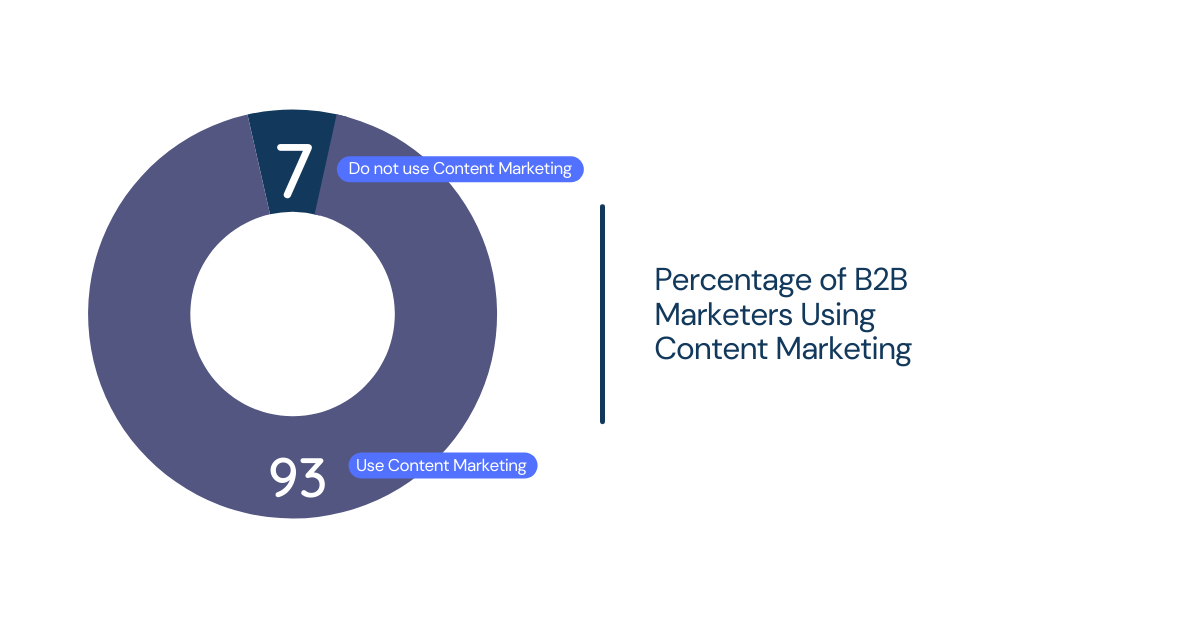 What is the future of B2B content marketing?

96% more B2B buyers require more content with more input from industry thought leaders, so often we have seen that buyers go through the sales process more interesting when they experience and look over companies who offer them with information that resonates with them including case studies, demo presentation files, etc.
Businesses experience huge results from relationships when their B2B Content Marketing partners invest in understanding both the business offerings and the leaders associated.
Content Managers can help drive deeper collaborations by keeping lines of communication open in both directions and providing tons of information required for publications, which means prioritizing clarity about their goals, limitations, and vision as well as being patient with questions and requests.
B2B Content Marketing teams toil hard to understand what's driving your business and offerings and set a focus on developing a relationship.
Coming up with relevant questions gives your B2B Content Marketing partners insight into creating demand for your business. It also helps in building rapport and lays the groundwork for powerful trust. This allows content partners to ask questions that assist them to offer the greatest value.
B2B Content Management opportunities to shape and polish your skills.
Defined conversion goals

Create multi-layered content

A deep contextual understanding

Target Audience

Create content for your niche

Measure your results 

Listen to feedback

A stepwise process 

The ability to scale

Right points of contact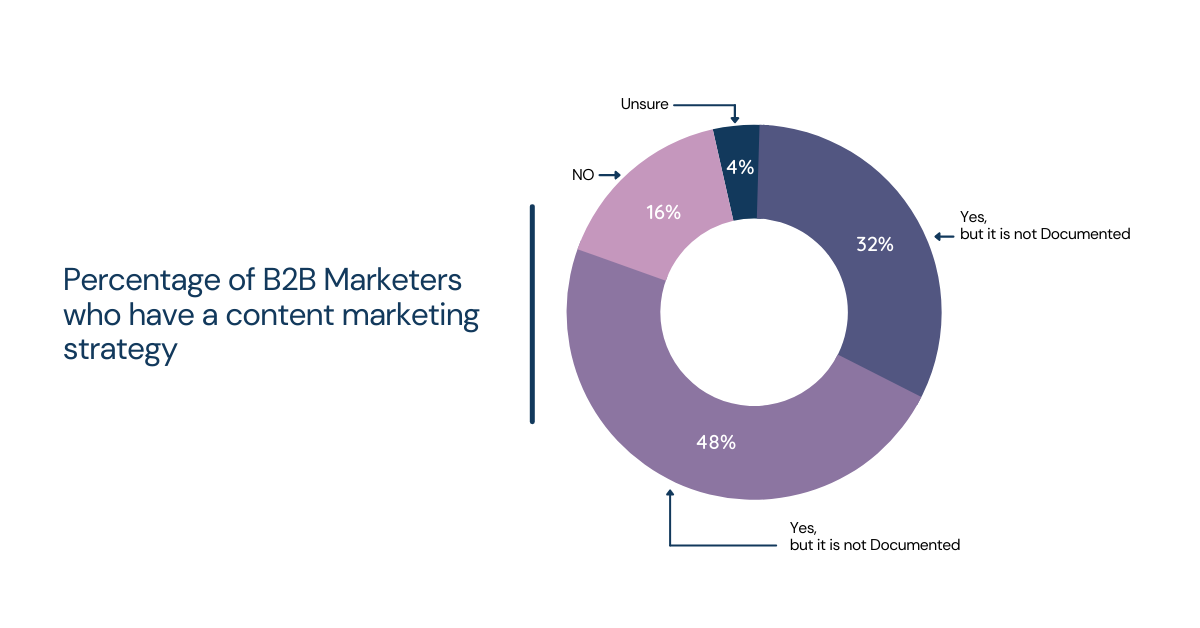 What is B2B content marketing?
If your Business to Business Content Marketing strategy contains these elements, you will be in a much better position to start creating real business value.
Also, entitling your content partners to know what's going on within your industry and who they are dealing with can form trust in your content modeling process across the business. 
As your business tries engaging and educating in the form of content, it builds a more efficient, streamlined functional process. The high-quality content gives you the opportunity to take more advanced risks or integrate with a wider range of voices.
According to this report by B2B Content Marketing Institute, 63% of B2B marketers reported being extremely committed to content marketing. Almost 22% of B2B marketers stated that they experience great success with their approach to content marketing.
Don't forget to promote your content as Content promotion is vital in today's online marketplace. Content Marketing and Influencer marketing are intense, and relying completely on organic reach is an awful mistake.
Examples of Great B2B Content Marketing Platforms:
NOTE:
An effective 2021 B2B Content Marketing strategy will not only require the right elements, but the time to know and learn what works, and what doesn't.It takes time for time to build a personalized strategy for your business. So don't give up, keep trying until you get noticed.
Also, Content curation involves gathering content from a variety of sources and presenting it to your audience – ideally with your commentary on what makes the tip, idea, or example relevant, interesting, or useful to them.
For B2B Content Marketing services to deliver ROI and be meaningful, you need to be consistent in publishing and distributing it. This can be challenging for alot of businesses out there, but not for us.
If you are ready to get more traffic to your site with quality content published consistently, VSynergiz can help!
Set up a free consultation now, and start generating more traffic and leads for your business and agency. Connect us via info@vsynergize.com or call on +1-732-481-9424
Akshay Divate
More and more companies are utilizing account-based marketing in their business, and this trend isn't showing any signs of stopping. And it's no wonder. One of the great benefits of account-based marketing is that
Akshit J
B2B marketing is becoming complex with each passing day. Customers' expectations are rising. Competitors are increasing. Profit margins are shrinking. Newer challenges are coming. Moreover, the global economy is plummeting. In such challenging times,