In this digital age, if there is one thing that has impacted the lives of most people in the world, it is undoubtedly the influence of social media. Right from common citizens to global icons, most of the people love, admire, and use social media. Enterprises are also not far behind.
The popularity, widespread availability, presence of targeted audience, and business growth opportunities over social media are encouraging B2B enterprises to leverage the power of it. But doing it right is not a cakewalk. You need to learn its art in order to create impactful campaigns. In this blog, we will help you learn what different things you must do to run a highly successful B2B digital marketing program.
So fasten your seat belts, focus right, and get ready for a memorable cum knowledgeable ride.
What is social media marketing?
Social media marketing is one of the most popular and effective ways to promote a business/individual online. It uses social media platforms to connect to the target audience to perform key functions like
Increasing brand awareness
Boosting website traffic
Improving B2B lead generation output
Boosting engagement
Building brand credibility
There are various social media platforms available in the market but the most popular ones are LinkedIn, Facebook, Instagram, and Twitter. Not just in B2B but while executing a B2C strategy as well, these platforms are used extensively. These platforms allow you to share a variety of content and provide numerous functions to communicate with your audience directly. That too 24/7.
1. Research – Spend Time Online
The world of social media is a very dynamic one. It keeps changing every then and now. Some new features come in so some outdated unpopular features are shelved off frequently. People's engagement, liking, and trends also change oftenly. Moreover, there are different B2B social media tools and each tool has its own working characteristics, persona, and a special kind of targeted audience. For example, LinkedIn is popular amongst professionals for sharing knowledgeable content, Instagram amongst celebrities so thus Facebook amongst common people to share photos, videos, or other generic posts. Understanding all such things in great detail is vital to pick the right social media platforms and make an effective social media strategy.
Define Goals: Understand precisely what exactly you want to achieve through your B2B social media marketing.
Analyze your business objectives
Understand ideal buyer persona
Identify opportunities using S.W.O.T analysis
Check the effectiveness of social media platforms and finalize the best ones
Establish your KPIs (parameters to gauge your success)
Fix a marketing budget to run paid campaigns
Usage of social media for B2B marketing is growing with each passing year. Therefore, the better your goals are defined, the more effective the final outcome would be.
2. Competitor Analysis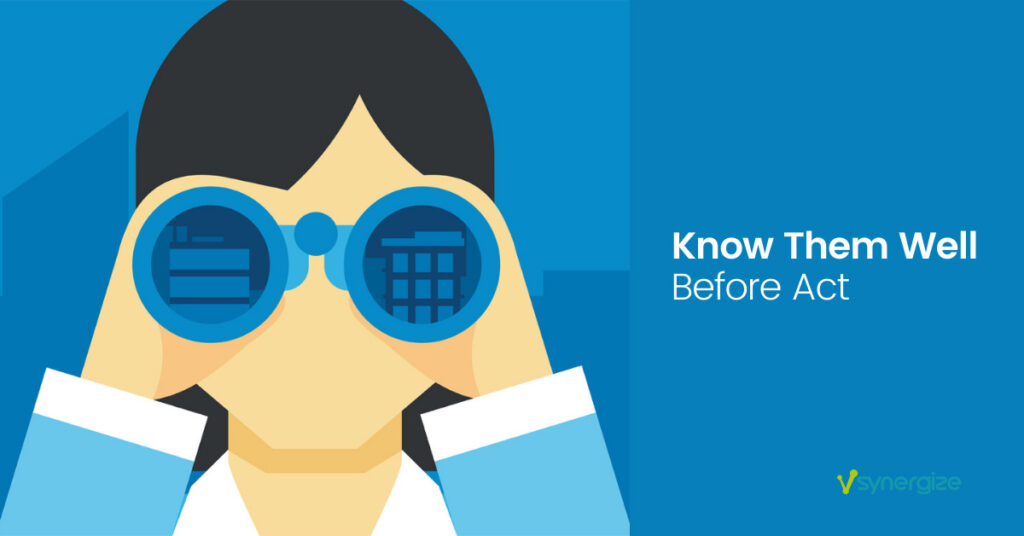 Before creating your first social media post or a monthly social media calendar, it is imperative to check and analyze what your peers are doing online. Big brands invest heavily in their social media campaigns. Their highly-skilled creative team invests hours creating concepts and ideations for a single post. You can take inspiration from their work and create something compelling with your own customized approach.
By researching their campaigns and posts, you can simply analyze what kind of things they are doing, what different things people are liking, and what kind of engagement different posts garner. You can check a few of your competitors and choose the best of their campaigns to create a much diversified, robust, and engaging b2b social media marketing strategy.
3. Build a Profile
Once you decide upon which platforms are good for your business, it is now turn to create compelling social media profiles. Use attractive banners, SEO -friendly keywords, short and crisp bio, link to your website, and catchy brand tagline to create an impressive online persona that reflects the true soul of your business. Your profile is the first thing visitors see when they jump into your social media page. They make or break your relationship with them. Therefore, it should carry that charm to spellbound visitors and encourage them to continue a relationship. It is one of the most important prerequisites to create and drive an effective b2b social media marketing campaign.
Important Tip: Never forget to revamp your profile pages on a timely basis. New cover images, updated links, refined bio as per your current company progress, etc., present an improved and fresh version of your brand. It creates a positive impression, especially amongst people who regularly visit your social media accounts.
4. Publish Fresh Content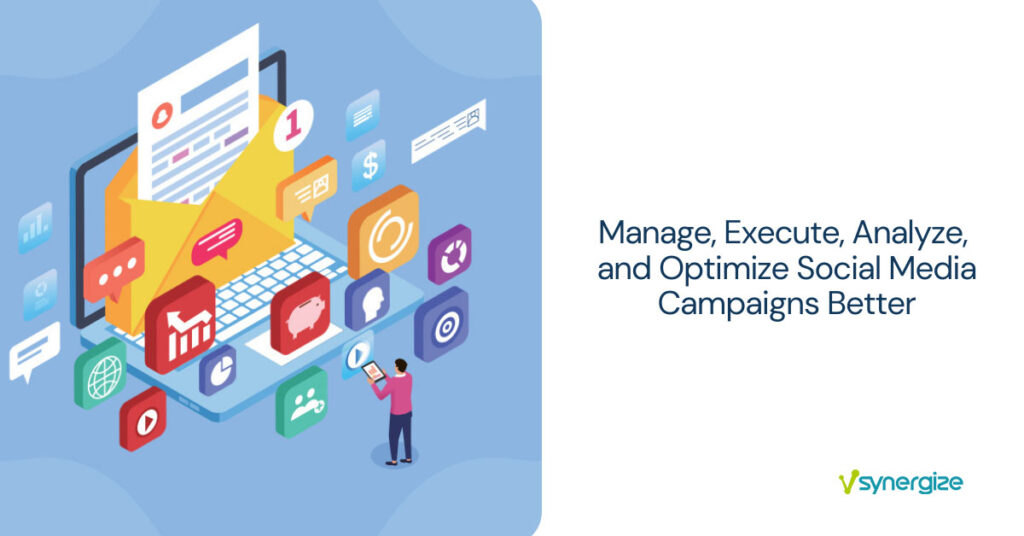 Delivering the content that people want to consume boosts engagement over social media platforms. It is seen that soft content is the most popular type of social media marketing content that comprises of
Real pics of any event/function/project
Testimonials
Staff birthdays
New Joining (famous on LinkedIn)
Special festivals
Days of national or social importance
Inspiring quotes
Competitions, etc.
Share experiences
Such content doesn't take much creativity or time to make but is highly popular. The kind of likes, shares, comments, and reach such posts get is impressively mind-blowing.
Other types of content that are hugely popular in B2B social media marketing are Whitepapers, Case Studies, Blogs, Podcasts, E-books, etc. You should try to promote these as well along with soft content. A mix of both these two worlds are considered good.
The most important thing is to continuously refresh your social media handles with relevant, diverse, and engaging content to gain uninterrupted organic growth. If you don't have an in-house marketing team then you can take the help of any good social media marketing agency to run your campaigns.
5. Enable Personalization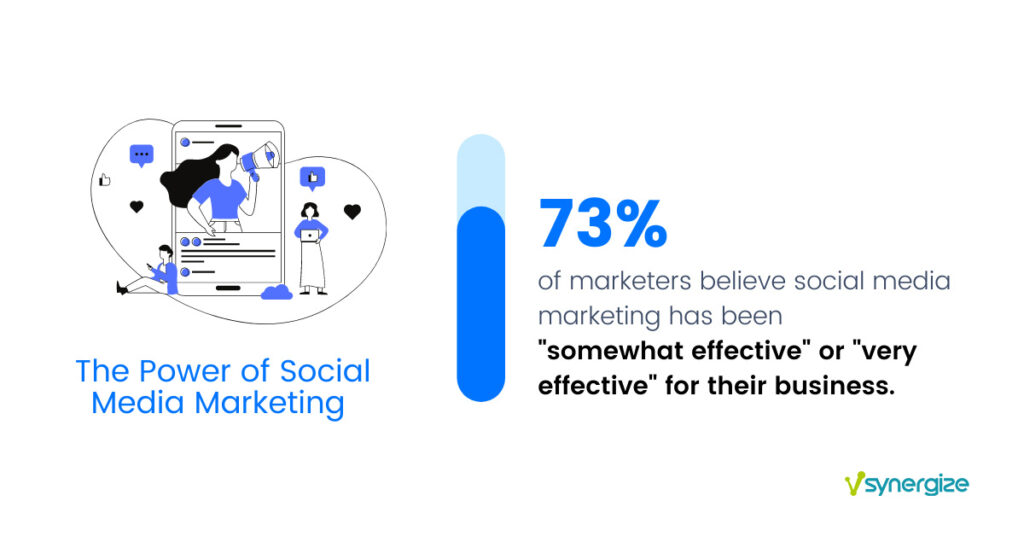 One most effective way to win the hearts of customers is to enable personalization in marketing campaigns. The message, design, and overall aesthetics of your campaigns should make customers feel like it is their story. They should easily relate their challenges and experiences by seeing your social media posts.
There are enough good reasons to run personalized campaigns.
Boosts engagement
Improves b2b lead generation outcomes
Increases social sharing and brand affinity
Makes the lead nurturing process more effective
Drives better conversion and revenue
6. Promote Short Video Content
Apart from soft content, if there is one popular thing that catches the attention of the audience better is the availability of short video content. According to HubSpot, it is found that 72% of people, especially in the B2B world, like to consume information about a product/service by consuming video content.
Information consumption becomes easier and faster through video content. Moreover, the content retention rate is also higher. Many may not like to consume long-length video content but a short 30 seconds to 1 min video works well on social media. As people want to learn more in less time with minimal effort, including short video content in social media marketing strategy is always a good idea.
7. Right Tagging Helps
This is an integral part of a social media marketing strategy that notifies relevant people/enterprises about a new update. Tagging helps to get the attention of the right people and businesses in an effective way. It ensures greater reach of your post and boosts the chances of being seen by targeted people across the globe. Although it is a proven way to expand the reach of a post outside your immediate network zone, overdoing it frequently by tagging the same people/enterprises is neither considered as productive nor advisable. '#' and '@' are popular tags that are used in social media marketing.
8. Add New Platforms / Drop Irrelevant Platforms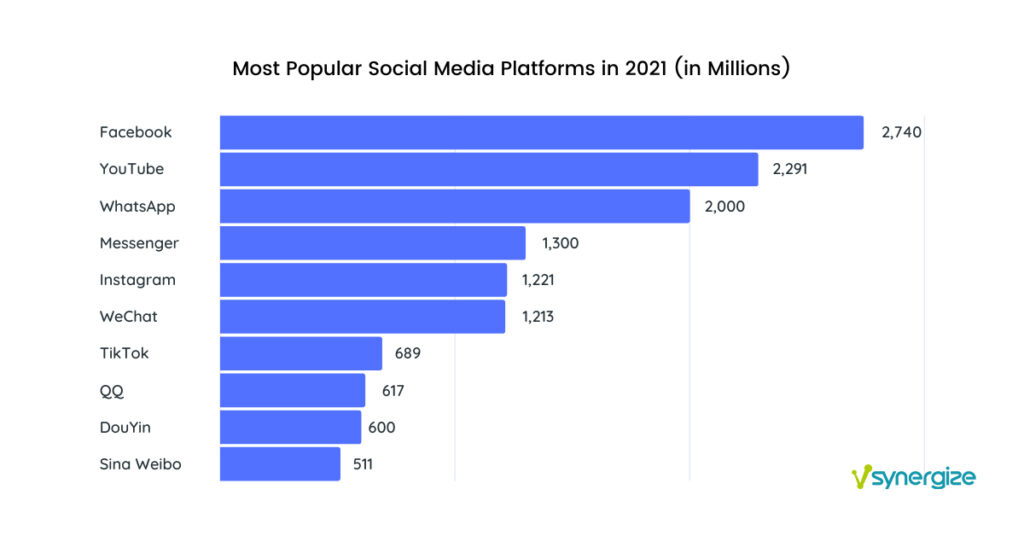 Marketing mantra says to promote your brand where your target audience visits. With the advent of new technologies and rising competition in the digital world, new platforms emerge frequently and some become highly popular. Check on such platforms and add those to your marketing bucket list to promote your service. Similarly, when any platform witnesses a continuous decline and doesn't attract visitors for a longer duration then moving on from such a platform is seen as cost-effective.
9. Paid Marketing is Good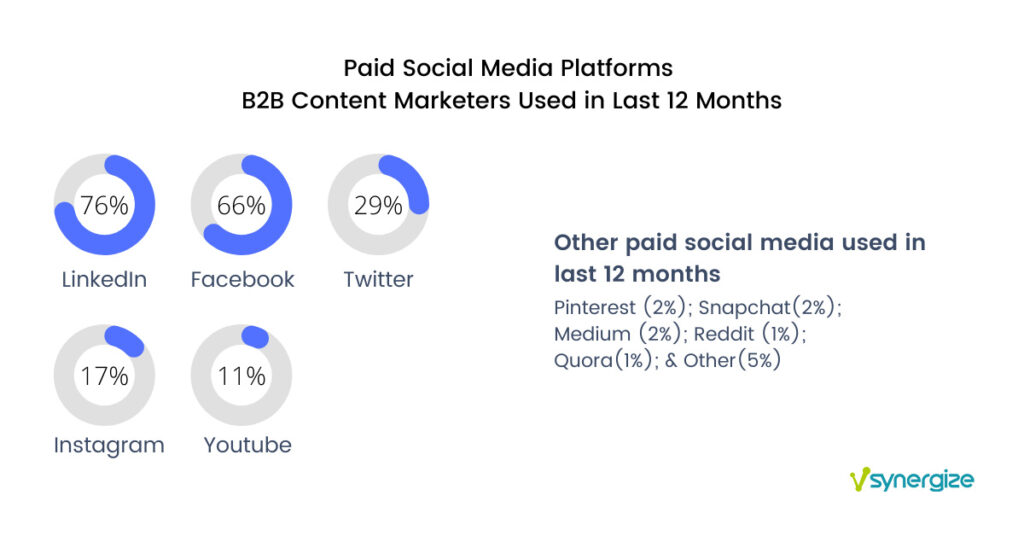 Organic campaigns are good but their effectiveness is limited on most of the key performance indicator parameters. If you have financial constraints then organic (free) social media marketing is sufficient to create significant brand awareness. But if you want to achieve faster, better, and highly impressive results then paid marketing is the solution.
Various social media platforms allow you to spend your money keeping a clear objective in mind i.e. what exactly you want to achieve. Whether you want to increase awareness, generate leads, drive traffic to your website, increase video views, page likes, etc.
For B2B social media, LinkedIn is considered the best. As there are millions of senior-level influencers present on this platform that play a key role in business decision-making. You can broaden the reach of your posts and grow your business online by using various of its paid media facilities. Some of those are:
InMail
LinkedIn Sales Navigator
Matched Audiences
Dynamic Ads
10. Check On B2B Social Media Tools
There are various tools for B2B social media marketing that can help you monitor what people are saying about your business and industry digitally.
Brand24: Works as your ears to track the progress of everything related to social media. Best to analyze the brand awareness efforts.
Clarabridge: AI-powered platform used for compliance management, conversation management, and boosting sales. Known for its detailed and precise reporting.
HubSpot: It is a super tool that provides CRM, marketing automation, and social media management functionalities in a single software. Suggests the best time to post and also supports auto-posting.
Khoros: Enables marketers to schedule, publish, and measure social media growth.
Google Analytics: Best for Campaign Management, Tracking Goals, and Custom Reporting.
Careful usage of these tools can help you gain deeper insights into your campaigns and also help you understand what is working and whatnot. Based on such insights you can more efficiently revamp your future campaigns.
Final Words
Social media is a craze. And this craze will only increase along with time. Therefore, enterprises must understand the importance of social media marketing. It is not just about creating brand awareness but a thoughtful and well-researched campaign strategy can help you drive far-reaching business results.
Social media has the power to transform your business to a whole 360*. You just need to do your social media marketing right.
Akshay Divate
More and more companies are utilizing account-based marketing in their business, and this trend isn't showing any signs of stopping. And it's no wonder. One of the great benefits of account-based marketing is that
Akshit J
B2B marketing is becoming complex with each passing day. Customers' expectations are rising. Competitors are increasing. Profit margins are shrinking. Newer challenges are coming. Moreover, the global economy is plummeting. In such challenging times,