One of the greatest jobs of B2B marketers is generating leads. Unfortunately for some B2B Lead Generation companies, that's where marketing's job role fizzles out! In the end, all that matters is quality leads for every business.
A Sales Qualified Lead is a lead that sales have accepted as a scheduled appointment. It meets the service level agreement (SLA) between marketing and sales teams:
SQLs are perfect for building up your sales rep's activity, scrambling new sales executives or initiatives, and managing sales activity to the extent required to manage and grow the pipeline.
Managing a lead and taking the desired customer through the appropriate stage of the process is very crucial for lead conversion. Every step of the sales funnel, right from lead generation to sales closure requires different methods of approach to the customer so that the passage of customers through the sales funnel is smooth.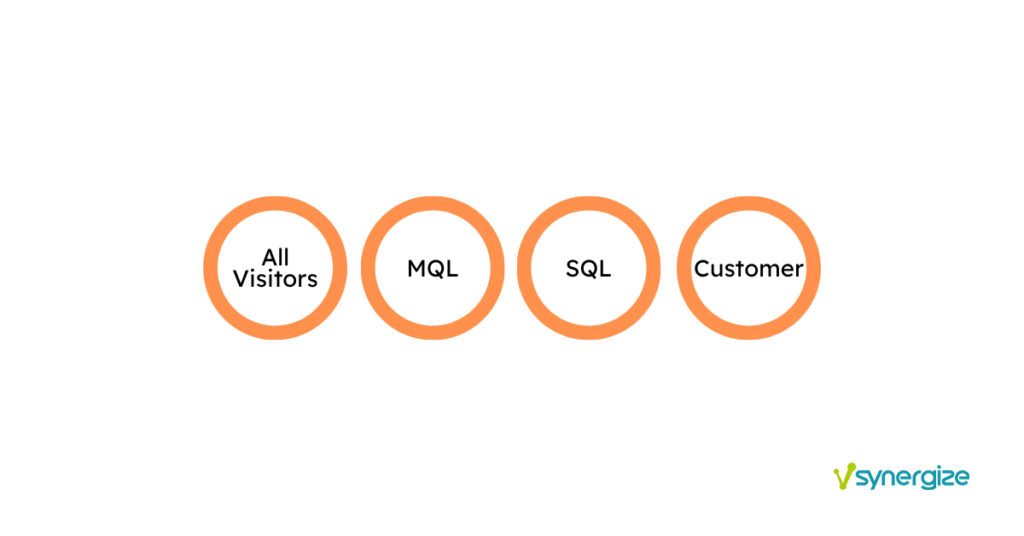 Details like industry type, company size, and job role are important in determining how interested and serious they are in purchasing a company's products. As the prospect moves closer to being labeled an SQL, information such as pain points or budget becomes relevant to the salesperson before he directly contacts the prospect.
12 Digital Sales Trends that you should know
Artificial Intelligence

Chatbots

Conversational Marketing

Personalization

Influencer Marketing

Voice Search Marketing

LinkedIn Ad

Social Media Campaign

Google Adwords

Google Ads Smart Bidding

SEO

Virtual Events
It's genuine that –  studies have shown that the faster sales follow up with an SQL, the higher the closing rate. Additionally, the responsiveness portrays a strong message about your company's customer focus and consideration to detail.
By adding your leads into three different buckets according to your target customers' actions taken on your website, you can assure that sales are at least following up with the warmest leads. Instead of wasting a lot of time on cold leads.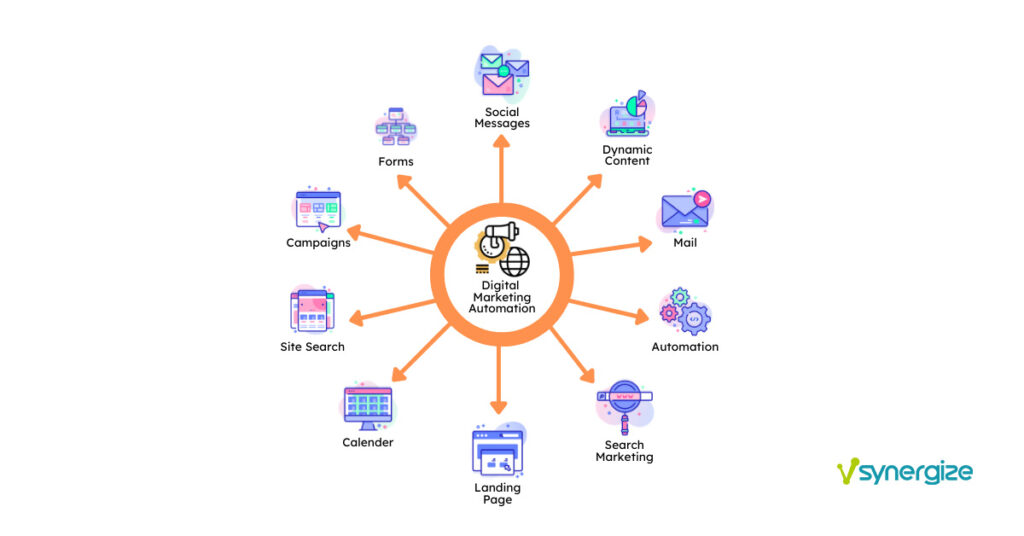 Sales Qualified Lead Conversion Rates
VSynergize being a top Sales & Marketing Partner in providing SQLs to clients,  we have done some research on SQLs and the conversion rate from appointments:
37% of SQL's convert to an Active status – they are the right fit, show a propensity to purchase.

34% of SQL's convert to Nurturing phase – they are the relevant ones, and also show a long-term/possible propensity to purchase, but have no immediate requirements to purchase.

29% convert to the Closed status.
The secret to getting ahead is getting started. Your company might already have a lot of content that can be used to help prospects move through the stages.
Check out some amazing ways to boost your SQL:
Ensure your marketing and sales messaging are aligned.

Personalize your follow-up communications.

Analyze and evaluate your offerings and messaging annually.

Equip your sales team with success stories.

Refine your lead scoring metrics.
Hopefully, if you have access to your raw customer data, you are on the right way. If your product or business is quite new or in the developing phase, you should highly concentrate on event analytics and reporting tools. 
Lead Generation has a far better ROI than any other marketing practice. It is the marketing strategy where you pay for leads acquired. Therefore, your CPL reduces.
With the help of lead generation, you can collect detailed and important information about your leads such as their contact details, their preferences, their needs, etc. Hence, you have a lot of chances to make a fortunate sale by advancing and upgrading your offerings as per customer's needs and making them personalized.
Advantages of SQL :
SQL has many advantages which makes it popular and highly demanded in B2B Business world. SQL's are completely reliable and efficient leads for sales reps. Some advantages of SQL's are as follows:
Better sales and profit ratio

Generate Awareness

Target desired customers

Greater ROI

Collects important information about the prospect

Beneficial for both seller as well as buyer

Cost-effective than other advertising methods
Sales reps can have a personalized pitch ready for their offerings according to the customer requirements and a buyer can also research different sellers before making a buying decision. Therefore, it becomes a win-win situation for both, and it's a great option to choose SQL.
Demographics are the most important factor to consider while picking up SQL leads, also companies aim to use different techniques such as customer profiling to find out whether a lead is ready for the sales department.
Lastly, SQL leads help you stay away from the people who are not willing to buy and makes clarity of interested and non-interested prospects.
How good is your team in SQL? Or do you need any help in generating qualified leads from an expert? VSynergize is your go-to brand to flood quality leads in your sales funnel. 
Have trust issues? Request a free demo now!
Akshay Divate
More and more companies are utilizing account-based marketing in their business, and this trend isn't showing any signs of stopping. And it's no wonder. One of the great benefits of account-based marketing is that
Akshit J
B2B marketing is becoming complex with each passing day. Customers' expectations are rising. Competitors are increasing. Profit margins are shrinking. Newer challenges are coming. Moreover, the global economy is plummeting. In such challenging times,