Landing pages need to look appealing. But more than their looks, whether they are able to convert leads into customers efficiently or not decides their effectiveness in true sense. It is thus imperative to give special emphasis and greater attention to landing pages. They are a vital tool in B2B marketing and play a significant role in generating leads and boosting conversions. Therefore, we need to take care of a few important things while making landing pages.
This blog will help you understand what are those important things that you must take care of to make your landing pages effective and result-driven.
What is a Landing Page?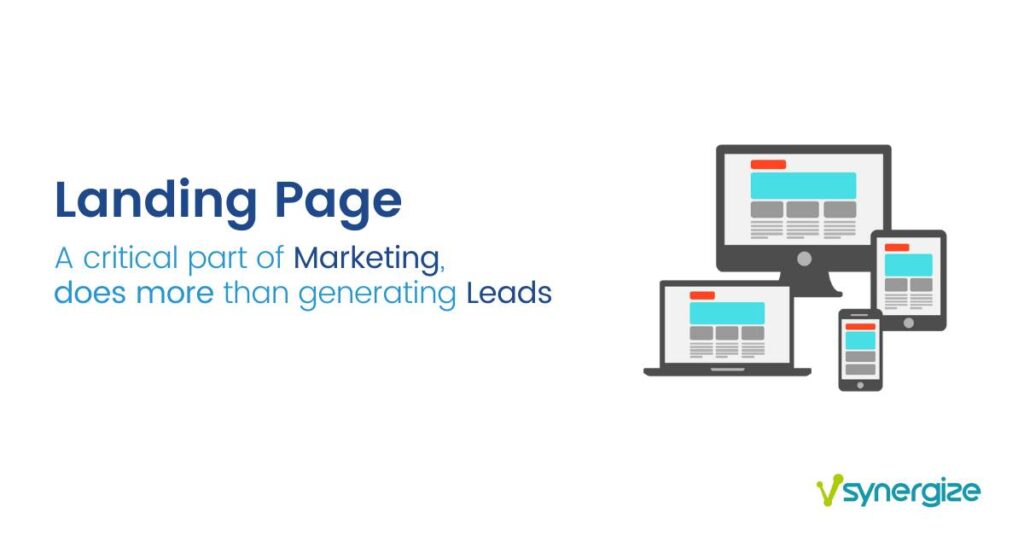 In B2B marketing, a landing page is considered as a standalone web page that is created to promote a special offer, service, product, or marketing activity. It is distinct from other web pages. It is the place where a visitor lands up after clicking a link over email, or ads from Google, Instagram, Twitter, LinkedIn, YouTube, Facebook, etc. It is purely crafted for marketing and advertising-related activities.
Important Tips for Creating Result-Driven Landing Pages 
1. Make Landing Pages Longer 
It is a statistically proven fact that longer landing pages help generate more leads than shorter ones. Why? Because it allows them to get a better overview and in-depth analysis about a particular product/service/offer before making a purchase decision. According to Marketing Experiments, longer landing pages generate 220% more leads than shorter ones.
2. Use Images along with Content 
Although a good piece of content is enough to create a positive brand appeal but when you combine it with images then it works best. Graphical illustrations have their own aura and impact. It is believed that users are 80% more likely to read content that is combined with high-quality relevant images.
3. Increase the Number of Landing Pages 
According to HubSpot, if you increase the number of landing pages from 10 to 15 on your website then it increases leads by 55%. Any B2B organization should have dozens of landing pages. As they enable you to use diverse marketing channels, do specific targeting, and give more conversion opportunities. It increases the pace of conversion and simplifies the lead generation work.
4. Use Testimonials
What do you do when you think of purchasing a product/service? Checking the feedback is surely one of the things that you might do. It is a natural phenomenon to analyze what previous customers feel about the same product that you are going to buy. Adding testimonials on the landing pages helps build trust, develops a positive opinion about a product or service, and influences purchase decisions. 37% of top landing pages contain testimonials.
5. Write a Precise Headline
Before reading an article, everyone wants to know what it is all about. Checking headlines serves this purpose. If that interests visitors then only they encourage visitors to consume body content. Therefore, creating catchy, short, and interesting headlines is a must while creating website landing pages. 90% of customers who read the headline also check content over CTA to move ahead in the buyer's journey. Good headlines increase the chances of information consumption and create a better pull towards a brand.
6. Use CTAs
Best landing page design always has one key element in it i.e. Call to action (CTA). It helps to encourage users to take certain actions based on your business requirements. A few tips to make good CTAs are:
Use personalized CTAs as they improve conversion 202% better than normal CTAs
Create a sense of urgency e.g. Offer Expires in 3 Days
Make a clear & authentic promise e.g. Get A Free Trial
It should have an attention-grabbing design and color theme
Button shape, size, and position also matters
Use first-person tone for e.g. Get My Free Template
7. Never Put Multiple Offers on a Single Landing Page
It creates confusion and distracts viewers to navigate easily. It has been observed that putting multiple offers on a single landing page can decrease conversion by 266%. Ideally, a best landing page design should include only a single offer in it. You can create different landing pages to promote different offers. It is a better and much efficient way to execute each campaign.
8. Include Videos on Landing Pages
Videos garner greater attention and encourage visitors to spend more time over a webpage. They help in making visitors engaged for a longer time and subsequently assist in boosting conversions. A study reveals that having a video on a landing page can improve conversions by 86%. Therefore, the best landing page must contain at least a video in it.
9. Loading Time Should Be Fast
There is a simple and direct correlation between page load time and conversion. Faster the loading time, higher will be the conversion. It is therefore essential to check and execute landing page optimization to make them load faster. It is believed that pages that load within a second have an average conversion rate of almost 32%. Remember, every millisecond matters here.
10. Embed Google Map
It helps visitors to find your brand easily whenever they try to search for a service (similar to yours) in their close vicinity. As for landing pages, especially in B2B, are curated to target specific audiences based on Ideal Customer Profiling (ICP), having Google map on it definitely helps in driving greater leads.
11. Optimize for Mobile
More than 55% of the world's population use mobile internet to surf as compared to desktop surfing. It is thus imperative to make the website mobile-friendly so that every element of it can be seen and experienced in a way that is desired on mobile devices. A seamless and positive user experience cannot be achieved without making a website mobile-optimized.
A mobile responsive website benefits in various ways
Improves conversions
Gets more engagement
Increases average time of the site
Improves website speed
Improves user experience
Attracts more local customers
12. Add Lead Generation Forms
Landing pages are considered as the best place to gather users' information like name, contact details, etc. Gated content can help you serve this purpose. Also, providing them anything valuable in return (e.g. free demo) can convince them easily to share their information. Such data can then be used in the lead generation process. While asking for information, never try to ask for too much data. It does not work. A lead generation form with less than 5 fields works best and serves your purpose without any hassle.
13. Perform A/B Testing
Landing page optimization is the key to achieve what you want to achieve through your lead generation apparatus. To meet this endeavor executing A/B testing is the solution. It enables B2B marketers to check how different variations of the same landing page are performing. You can collect valuable data and gauge performance analytics to check the feasibility of each landing page before choosing the best.
You can perform A/B testing on the following things:
Headings
CTAs
Navigation Links
Images
Graphics
Buttons (color, text, location)
Forms
Placements of page elements (blocks)
14. Encourage Social Sharing
Always include links to social media channels at the bottom of landing pages. It helps in promoting an offer through word-of-mouth publicity and assists in garnering larger impressions over social media. In B2B marketing, LinkedIn plays a vital role, therefore never forget to include the social sharing icon of this popular professional networking site on landing pages. It helps in boosting awareness without any extra cost and effort.
Final Words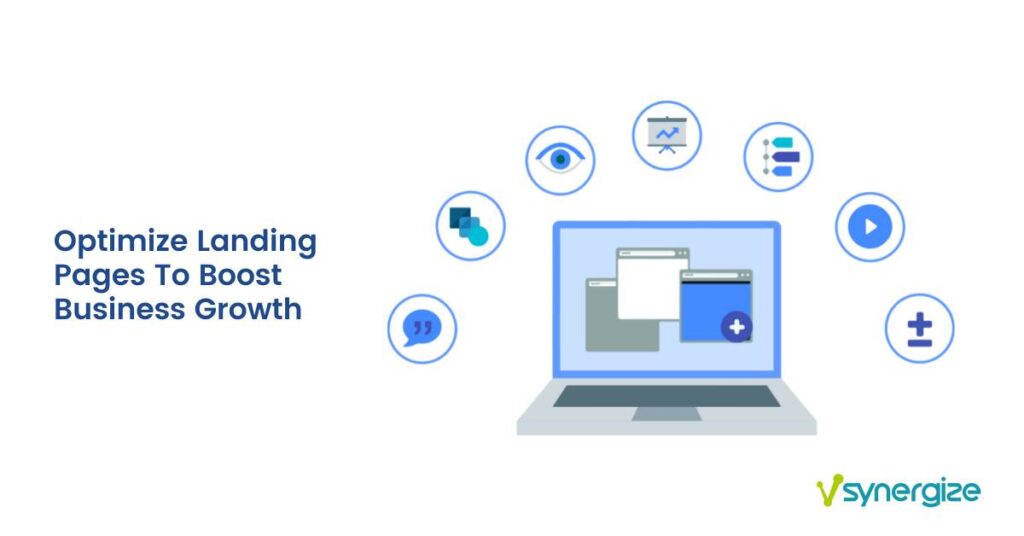 Landing Pages are an integral part of marketing. Business objectives, especially, if it is about lead generation and conversion can never be attained to their fullest level without having good landing pages on websites. Therefore, it is important to understand the importance of landing pages in driving better business growth.
Implementing it carefully by using best practices is the mantra to succeed.
Akshay Divate
More and more companies are utilizing account-based marketing in their business, and this trend isn't showing any signs of stopping. And it's no wonder. One of the great benefits of account-based marketing is that
Akshit J
B2B marketing is becoming complex with each passing day. Customers' expectations are rising. Competitors are increasing. Profit margins are shrinking. Newer challenges are coming. Moreover, the global economy is plummeting. In such challenging times,