Email marketing is an important part of marketing strategy for any sort of business. It helps you to connect with your target customers and reach out to a bulk audience at the same time. Email marketing is a cost effective marketing strategy and is very easy to manage. According to the DIrect Marketing Association(DMA) reports, email marketing on an average sees a 4300 percent return on investment (ROI) for businesses in the United States. However, it is evident that the success of your email marketing campaigns depend on the email marketing tools and software that you are using.
What Is An Email Marketing Service? 
Email marketing service is an email marketing tool that has unique features and supports bulk emailing. It helps you take your marketing strategy to the next level by allowing you to connect with your customers and communicate with them in an effective manner. An email marketing service helps you to run email campaigns to maintain your existing customers and reach out to the new audiences. There are different types of email marketing services available which come with basics to more advanced tools.
Advantages of Email marketing
A well planned and targeted email marketing campaign can reap great results. A smart and effective marketing strategy can help you to give a boost to your sales and marketing team. Some of the advantages of using email marketing services are as follow: 
Easy to use:

Email marketing softwares are very easy to use. They allow you to send mass emails at the click of a button. This way you can nurture your existing leads while reaching out to the potential customers as well. 

Affordable:

For the benefits and profits that email marketing platform provides it is an affordable service. You can subscribe to the inexpensive monthly plans that come with additional offers.  

Targeted marketing:

One of the reasons to use email marketing services is that it is highly targeted. You can send the relevant and personalized emails to your list of subscribers. 

Helps to evaluate the customer behaviour:

There are various tracking options available for the email marketing campaigns. This way you can know how many subscribers clicked on the email and how many of them actually reached the landing pages. This data helps you to understand your customers' behaviour. 

Creates brand awareness

: Emails are a great way to create brand awareness and increase your visibility. By sending creative and attractive emails on a regular basis helps your customers to know about your brand. 
How to Choose the Right Email Marketing Service Provider?  
Are you trying to choose the best email marketing software for your business? We know it might be confusing and difficult for you to choose. Below we have mentioned some of the factors in email marketing service that you should consider: 
Free trial:

When you aren't sure about an email marketing software go for its trial and test it out. Many good email service softwares provide free trials for you to know how it works.

Automation

: Almost all email service providers allow you to automate your email campaigns. But you should look for the one that not only automates your campaign but also helps to solve your needs. 

Easy to use:

You should take into account the email service that is easy to use and comes with pre designed templates. This will help you to save your time and focus more on the content that you are delivering.

Campaign setting: The best email service software providers are the ones that have a user friendly interface. The campaign settings should be easy to understand and can be set by anyone. 
Simple Tracking:

Professional email marketing software helps you to track results so that you can better understand your customers behavior. This aids you in creating more customized messages and marketing campaigns. 
7 Best Email Marketing Softwares 2021 
Let us now have a look at the best email marketing service providers of 2021 for small businesses. We will also brief you about their advantages and disadvantages that will help you to know them better.
1. Constant Contact
Constant contact is an easy to use and user friendly beginner email marketing service. This software helps you to manage your email lists, templates, contacts, marketing campaigns and much more. Each account gives access to unlimited emails, tracking and reporting etc.The software also has built- in social media sharing tools, extensive image library, list segmentation and Facebook ads integration etc.
If you opt for an email plus account it comes with additional features like email automation, surveys and polls, drip campaigns and subject line A/B testing which aids you in sending targeted emails. They also have robust customer support with phone calls, email and live chat options. 
They also offer online training of the software and in person live seminars across the U.S. It is an affordable software for the small business owners and they can learn the basics of email marketing very easily. This email marketing knowledge will help them to grow their business like a pro.   
2. Drip


If you are in an eCommerce business then, Drip can be a knight in shining armour for you. It can help you to convert your visitors into subscribers and from subscribers to customers with its intelligent marketing automation. 
Drip is not just a typical email marketing service but it comes with savvy features. It helps you to deepen your conversions with your customers and sends emails at the right time. Once you understand the purchase intent and behaviour of your customers you can easily customize your messages. There is a vast array of integrations in it such as text messages, Facebook ads and much more.
3. AWeber 
Want to grow your email list? AWeber can help you with that as it is packed with all the essential tools that you need. It allows you to design email newsletters with the drag and drop builder, and automate email sequences. Not only this you can also build mobile responsive sign ups that look attractive and nice on any device. 
Another great feature is that you can integrate your WordPress website, landing page builder or also optin form builder. If you are still confused about using AWeber then, you can go for its 30 day free trial as well. There are also various support options available in this software like live chat, phone and emails etc.
4. Sendinblue
Sendinblue provides email and SMS marketing services that are very easy to use. Even a beginner can create marketing campaigns on it without any training or prior knowledge. It has excellent tools that can help you to create attractive and engaging emails. 
It has beginner friendly marketing automation tools with the help of which you can send transactional emails, follow up emails and segment users. An additional feature is that it can also select the best time to send the mass emails using the Al algorithms. This helps to ensure the best deliverability of the emails. 
5. ConvertKit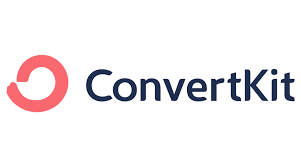 ConvertKit is an email marketing service that is perfect for professional bloggers, authors and marketers. It has all the powerful features such as attractive email templates, nice landing page builder, smart workflows and A/B testing and so on. It also allows you to offer content upgrades and incentives with email sign up forms. 
ConvertKit even lets you easily segregate the subscribers based on who's interested and who has already purchased. You get email based support and a vast knowledge base with the learning material that it provides. The attribute of paid newsletters makes it the best email marketing service for the professional bloggers and creators.
6. GerResponse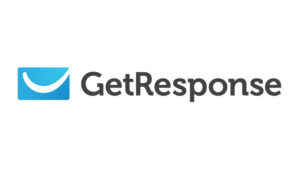 GetResponse is an email marketing solution that has some of the amazing marketing automation tools. This lets you create smart and effective automated campaigns. It has a drag and drop builder that allows you to segment contacts and send a number of designed emails for specific groups. 
GetResponse has beautifully designed responsive forms, pleasing landing pages, and unsubscribe tracking. You can also integrate it with other lead generation softwares like OptinMonster, Google Docs, ZenDesk and SalesForce etc. If you feel confused about its features you can go to its help section which is loaded with free learning material. It has many videos, webinars, how to and guides, etc that can help you to learn more about the software. 
7. Mailchimp 
Mailchimp is a popular email marketing service provider as it comes with a forever free service plan. You get so many options in it such as drag and drop email builder, autoresponders and easy tracking for analytics. With the help of it you can set up delivery time based on the users time zones and segment them according to their geolocation. 
Another plus point of Mailchimp is that you can integrate it with WordPress,Shopify and Magento etc. The only fallback of Mailchimp is that it is quite limited when it comes to marketing automation features. However, their forever free plan allows you to deliver 12,000 emails for up to  2,000 subscribers. They also have their support services active via live chat, phone and emails. 
Winding Up 
Email marketing platform is a cost effective and profitable marketing channel. With the right email marketing tools and software you can boost your sales team and hike up your business. No matter what the size of your business or industry, marketing campaigns can be extremely beneficial for you. However, it is difficult to choose the right software with plenty of options available in the market. A professional email marketing software can help you to send bulk emails, create appealing newsletters and do campaign tracking. This will allow you to take your marketing game up and thus increase your revenues.
Akshay Divate
More and more companies are utilizing account-based marketing in their business, and this trend isn't showing any signs of stopping. And it's no wonder. One of the great benefits of account-based marketing is that
Akshit J
B2B marketing is becoming complex with each passing day. Customers' expectations are rising. Competitors are increasing. Profit margins are shrinking. Newer challenges are coming. Moreover, the global economy is plummeting. In such challenging times,