Content is the core of any marketing activity. Its quality, messaging, and presentation decide the effectiveness of overall marketing campaigns. It costs approx. 62% less than traditional marketing channels and helps generate about 3 times as many leads. This is the reason 93% of B2B marketers repose their trust in content marketing and leverage its potential to gain good sales outcomes.
You might be thinking why are we discussing content marketing when the topic is about content syndication. Well, this is where the journey of content syndication begins. Content syndication is a vital part of content marketing. More simply, you can consider it as the subset of a content marketing program that is gaining immense popularity these days due to its diverse business benefits.
What is Content Syndication?
Content syndication is a very powerful technique that is used to re-publish content on third-party websites. It is one of the best B2B marketing tactics that helps enterprises to achieve a wide range of business gains. That too in a cost-effective manner.
Benefits:
Capture a wider audience
Maintain a Steady Online Presence
Boost Brand Awareness and Web Traffic
Educate Customers Easily
Increase Brand Authority
Generate More Leads
Reach to Right Prospects
What different types of content are re-published?
Enterprises can syndicate a wide range of content to improve their brand identity online. The most popular types of content that companies distribute over multiple platforms are:
Blogs
Whitepapers
Infographics
Videos
Press Releases
E-book
FAQs
Podcast
Remember that each type of content generates a different magnitude of engagement. The likes of all customers are also not the same. Some like consuming information through blogs, so others from videos or infographics. Therefore, always mix your content marketing strategy keeping this important factor in mind to achieve better sales results.
Why is Content Syndication Important for Business? 
1) Boosts Brand Awareness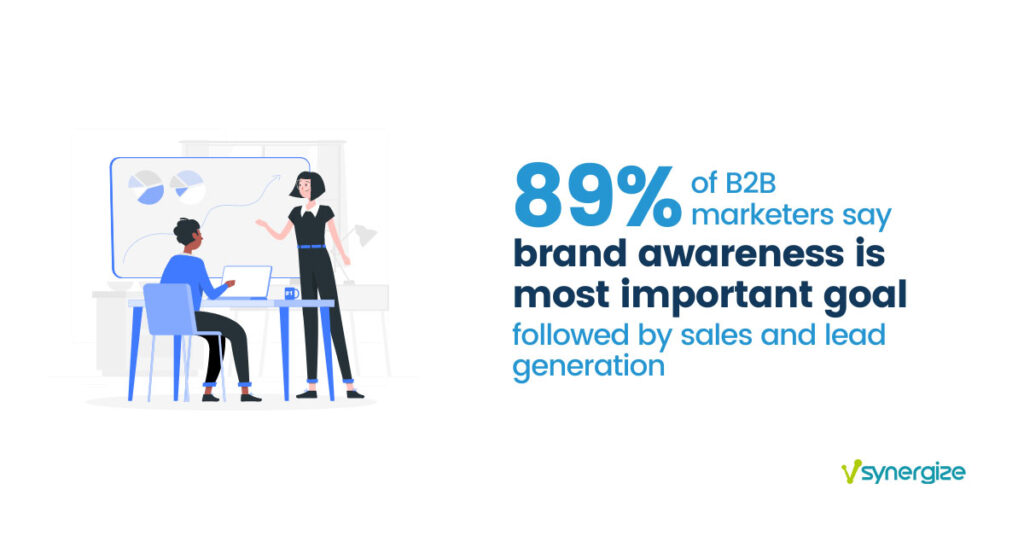 When you publish your content to your own website or social media platforms, it gets a limited reach. But when you run a content syndication program, you make your brand visible to a larger set of people. Especially amongst those who might need your services but have not heard about you till now.
Content syndication networks usually have lakhs of followers. Their audience trusts such platforms and frequently visits their websites to gain quality information. Therefore, content syndication programs allow your brand to reach a wider pool of targeted audiences to which you might not otherwise have access to. For example, if a blog on your own channel reaches 2,000 people daily then re-publishing it on other sites can tremendously increase your reach manifold in addition to that 2,000 people.
2) Helps Generate More Leads
Content syndication is undoubtedly one of the best lead generation tools that can help you earn high-quality leads. Since it contains an enormous power to influence buyer's decision. It is believed that a potential customer usually reads several pieces of content about a product or service before making a final purchase decision.
If that prospect gets your company's information on trusted third-party websites then his/her trust towards a brand increases significantly. It pushes one step closer to your service and encourages prospects to visit your website. By carefully giving all the information that a visitor expects, you can further allure prospects to submit their crucial information. Such data and website tracking tools can help you retarget those prospects and amplify your lead generation outputs.
Further, you can use gated content tactics to generate leads through content marketing. Here, the company presents quality content when a user is ready to submit a chunk of his/her information. Landing pages and CTAs are used to obtain data through gated content.
3) Maintains a Steady Online Presence
Fresh content is the fuel that drives the digital world. There are millions of brands on the internet and an equal number of products and services that compete vigorously each day to boost their business. Unless you post regular quality content and republish it on popular third-party sites, you won't become visible. And if you aren't visible digitally then you would surely lose countless high-value prospects who could well become your high-paying clients.
Using a B2B content syndication strategy, you can continuously maintain a steady online presence and gain the attention of more customers. It also helps in building your authority in your subject and presents you as a leader in your core business segment. Continuous publishing of quality content makes a business relevant digitally. Therefore, do not ignore the powerful impact of the B2B content syndication strategy.
4) Boosts Website Traffic
One of the biggest goals of the B2B content syndication strategy is to increase website traffic. When you distribute your content across various third-party channels, it helps you to achieve this goal quite phenomenally. Curious to know how?
Well, here is the answer.
While giving backlinks to your content, you increase the probability of driving more visitors to the website
When your content is published on platforms that have built their authority in the market, search engines find your content relevant and rank your website higher
The best part of executing a B2B content syndication strategy is that you gain more traffic organically. Unlike web traffic services and social network ads where you need to invest tons of money.
5) Educates Customers
In the B2B lead generation world nothing comes easy. Here the targeted audience is premium and key decision-makers are usually well-educated individuals. Such people don't buy a product or service just because they want it. They do their own research before coming to a conclusion. B2B content marketing strategy using content syndication networks thus proves beneficial to educate targeted audiences. It presents them with an option to understand about a product/service/company better.
By presenting the content in an informative and engaging format focussing on their key pain points, you can educate your prospects. Many people call it a lead nurturing mechanism in B2B marketing. It helps enterprises to pull the attention of prospects in an elusive, engaging, and educated way.
6) Builds Brand Authority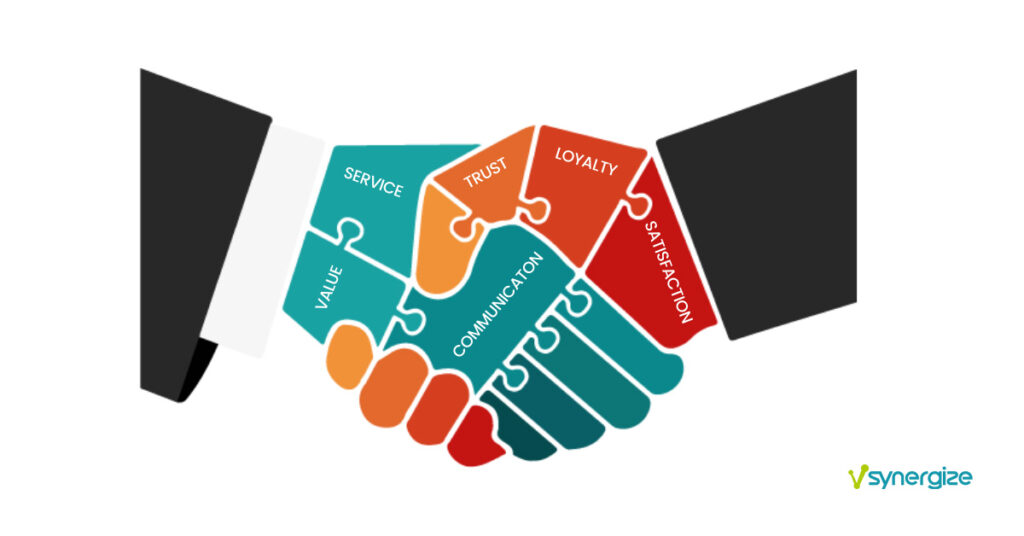 When you publish good quality content on some particular topics that too on several third-party websites, it builds your credibility. People recognize you and cherish your prowess in your core domain. They take your words seriously and always desperately wait to know about the latest happenings through your channel. By offering them relevant content you can steadily create a positive impression about your brand. Once a good impression is built then opportunities follow automatically.
7) Helps Reach Right Prospects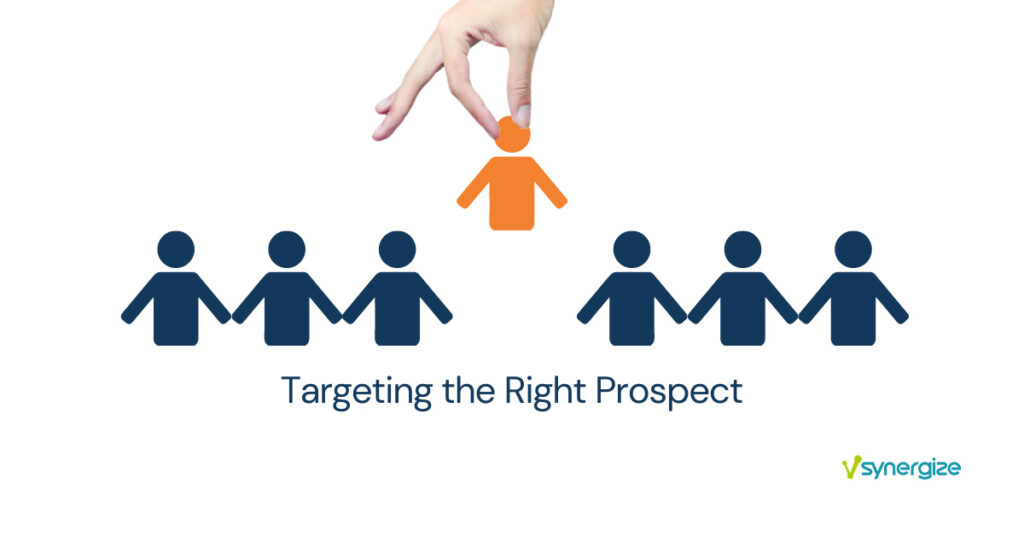 Billions of people use the internet to consume some or the other forms of information. Every individual goes to plenty of websites. Tons of websites are available on the web. Are all websites good for your business? Definitely not!! Only those where your prospects visit frequently, that too in large numbers, are the best suited for your business.
Do all people who use the internet matter to your business? Surely not!! Only those who actually need your services. Then why to market your business amongst the general population, which anyways will lead you nowhere.
B2B content syndication platforms help you to publish your content at the right place to market your business amongst the segmented audience. On various demographic features like industry, visitors, location, and other vital parameters you can gauge the authenticity of third-party platforms and choose the right one that fits your needs. It helps significantly to showcase your services amongst those who need it the most and assist you to boost conversions.
What is a Content Syndication network?
Content syndication platforms or content marketing platforms are the third-party web portals that allow enterprises to publish their content for mutual benefits. It can be both free or paid. Many people think that what those platforms get by publishing content onto their website for free. Well, it is a win-win situation for all. They get quality content for their website for free and B2B enterprises get better brand recognition quickly. Moreover, when good quality content comes to their website for free frequently, it boosts their SEO, website visitors, and rankings. These factors help them to gain commercial Ads for their platforms.
A few of the popular content syndication platforms are:
Medium
Quora
Slideshare
Taboola
Zemanta
Outbrain
As mentioned above, there are countless other content distribution platforms available in the market. Each platform distributes a different type of content targeting a different demographic audience. Therefore, you need to do thorough research before picking one. Whatever you choose, it should meet your business goals.
Conclusion
In today's digital age, not leveraging the potential of online marketing platforms can only push you back in the business race. Even if you are using some or the other forms of content marketing but not syndicating it well over third-party channels, you are unknowingly slowing the pace of your growth.
Therefore, optimize your B2B marketing strategy and start re-publishing your content to popular 3rd party platforms as well for better business growth. If you don't have an in-house content marketing team then you can also outsource content syndication work to any reputed content marketing company.
Akshay Divate
More and more companies are utilizing account-based marketing in their business, and this trend isn't showing any signs of stopping. And it's no wonder. One of the great benefits of account-based marketing is that
Akshit J
B2B marketing is becoming complex with each passing day. Customers' expectations are rising. Competitors are increasing. Profit margins are shrinking. Newer challenges are coming. Moreover, the global economy is plummeting. In such challenging times,