ZoomInfo and Account-Based Marketing are the two popular buzzwords of the marketing world. Marketers want to leverage the power of both these two things for better business gains. Studies show that when B2B enterprises use ZoomInfo to run their ABM strategy, it drives more revenue and sales throughput. Want to know how? Let's check. But before directly jumping to the subject, let's first understand the individual worlds of ZoomInfo and Account-Based Marketing.
What is ZoomInfo?
ZoomInfo is a leading-edge software-as-a-service (SaaS) platform that enables B2B marketers to optimize their lead generation programs. It is a new-age go-to-market intelligence platform that helps B2B companies to up their sales throughput in a variety of ways. However, it provides many benefits to a company, but its biggest identity in the market is of a qualitative B2B data service provider.
It contains one of the biggest, reliable, and trusted B2B contact databases that countless enterprises use around the world. Its registry contains
Over 500 million phone and email addresses
Over 95 million company profiles
4.3 million C-level contacts
4.9K+ company attributes
Over 1.6 billion records (gets updated daily)
What Kind of Data ZoomInfo Provides? 
ZoomInfo only provides professional data for business purposes. Not personal. For example, data like
Employee Name
Email Address
Contact Information
Current Position
Past Position
Educational History
Management Level
Industry
Company Size and so on
How Does ZoomInfo Work? Is its Data Reliable? 
ZoomInfo software uses a stellar machine learning program that constantly views open web sources to collect data. Some of its sources are:
Company Websites
Press Releases
News Articles
Job Postings
Social Media Posts
Security and Exchange Commission Filings and much more
It scans millions of online sources every day. Further, it validates its inputs through third-party channels and direct-human validation schemes before updating its database. This is the reason, it is considered as one of the best B2B data sources to run a highly effective lead generation campaign. It is said that more than 90% of its data records are precise, accurate, and updated. This is a remarkable feat in itself that shows the reliability of its data.
Why is Account-Based Marketing Gaining Popularity? 
Chasing fewer interested high-value leads than chasing more bad quality leads always yields better revenue results. This philosophy gave birth to the novel concept of Account-Based Marketing (ABM) where B2B marketers utilize their money, time, energy, and resources to convert those key accounts that really need your services. This targeted and account-specific marketing helps enterprises to gain a lot more than traditional marketing. It provides various benefits like:
Greater ROI
Reduced Resource Waste
Better Collaboration Between Sales & Marketing
Measurable Outcomes
Personalization Improves Conversion Rates
Shorter & Faster Sales Cycles
Research suggests that 60% of companies that used an account-based marketing approach witnessed a revenue increase of at least 10% within 12 months, while 1 in 5 companies experienced a revenue increase of more than 30%.
You must now have understood what kind of positive impact Account-Based Marketing creates. But leveraging its power to its full potential is also important to derive the best possible results. ZoomInfo helps you achieve this business endeavour in a variety of ways. Let's check them out in detail.
Benefits of ZoomInfo in Account-Based Marketing 
1. Provides Good Quality B2B Data
In account-based marketing, unless you target the right customers and companies, you cannot achieve your business goals cost-effectively. Data thus becomes the core of running an efficient and successful account-based marketing campaign.
ZoomInfo helps enterprises to meet this endevour by providing high-quality targeted data. This software is considered as one of the most trusted, reliable, and largest repositories of B2B marketing data. It contains millions of contact information of countless enterprises from all over the world, spanning across almost all business verticals. You name it and you will get it.
2. Boosts Website Conversion 
Websites and landing pages are made to pull the attention of prospects. Enterprises invest money, manpower, and time to make and maintain these things. But companies often fail to gain deep insights about their visitors and hence are unable to generate better revenue from websites. ZoomInfo fixes this.
This tool has one powerful feature that helps in boosting website ROI i.e. WebSights.
This feature reveals information about all those who visit your websites and landing pages.
It sends those visitors complete and marketing relevant data with customer-facing teams so that they can turn intent into actions for better revenue gains.
Also, ZoomInfo allows you to use Google Analytics to further refine this data and rank them as per your ICP. This helps in identifying prospects that are more likely to convert.
Last but not the least, using WebSights, you can create different types of triggers to make your sales process strong. For example, if someone visits the price page then you can create a contact in Salesforce, etc.
3. Helps You Find High-value Clients
Decoding who all are really the high-value customers is a challenging task for marketers. ZoomInfo helps to fix this challenge automatically.
Once you are done with your Ideal Customer Profiling (ICP) or state your buyer's persona clearly then ZoomInfo starts its job.
Its market intelligence algorithm enables B2B marketers to first search for high-value accounts inside their own CRM database. If it does not find enough leads there then it finds the same information, outside.
By filtering prospects on various key parameters like Industry, Employee Count, Growth Rate, Location, Technology they use, etc., it runs an algorithm and provides a list of high-value clients.
4. Gives You Deeper Knowledge About Prospects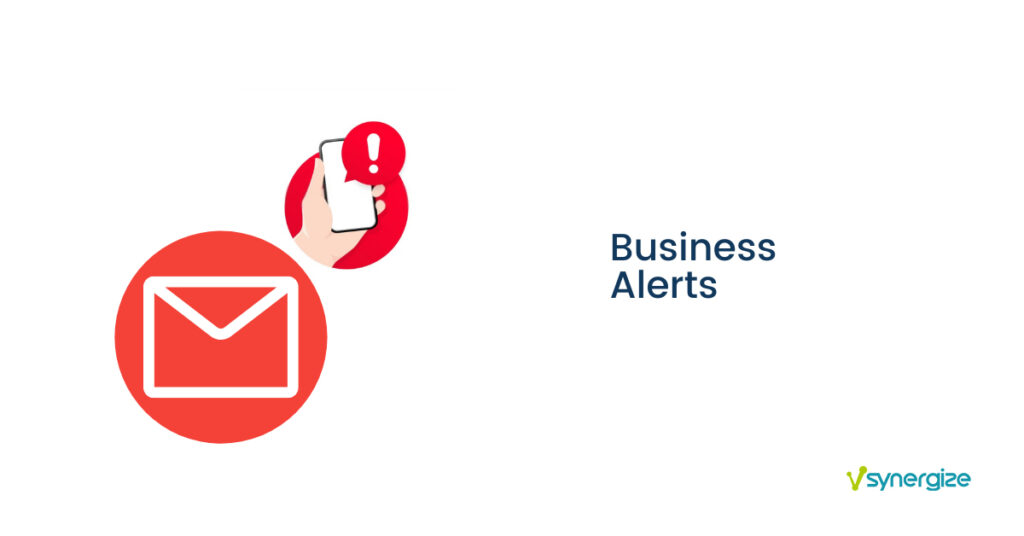 ZoomInfo helps you to import the data of crucial high-value clients into your CRM and provides thoughtful research info about the companies. It helps you to understand your prospects better. Two special features enable you to gain better insights about your high-value prospects.
Alerts: A tool that proactively monitors your key accounts and provides you with company information.
Scoops: Whenever some information is updated online about your key accounts, on their website for example, it sends you a message in real-time.
5. Helps Identify & Influence Key Decision-makers
ZoomInfo marketing solution is a technology-driven tool that gives special emphasis on boosting conversions. But the biggest challenge a B2B marketer faces while running a lead generation campaign is to find key decision-makers. This software helps marketers to find and understand the key influencers and their complete details like education, position, past experiences, expertise, interest areas, seniority level, etc.
Such information makes the account-based marketing campaign more effective. As marketers are better equipped to approach the key decision-makers with the right personalized messaging and information. Also, such data assists marketers to make better business decisions while focusing on specific accounts.
6. Improves Conversion by Providing Behavioral Data 
Knowing your key target accounts is just the half-work done. The real challenge starts after this when you need to approach them. You can't blindly shoot in the dark and pick any random time, unclear pitch, and mediocre communication script to clinch a deal.
Remember, till this stage, your prospect is unaware of you and your services. Therefore, you need something extra to know better and deeper about your prospects. This is where ZoomInfo comes as a great rescuer to help you understand the behavioral patterns of prospects.
Using real-time insights and intent data, it helps to gather quality information about the prospects. It enables you to pre-select some topics that your prospects might be searching for, related to your services. You can create trigger events for such things and then you can see what your prospects are searching for in a particular time frame. It also shows how many companies are searching for that topic and its overall intensity. These factors help you know the pain points or favorite topics that your prospects are interested in. Knowing these things, you can refine your ABM strategy better to close deals faster.
7. Improves Decision Making
ZoomInfo's database gives a 360* view of key accounts to help you understand their universe better.
You get deep insights about your prospects by leveraging the power of this app. It helps you in better decision-making as far as things related to your ABM strategy are concerned.
It provides key information about the targeted accounts like
Departmental Structure
Organization Chart
Responsibilities
Full Tech Stacks
Ongoing Business Relationships
Human Verified Scoops
Ongoing Projects
Ongoing Business Challenges
Real-time News About Key Accounts
Key Initiatives Taken and a Lot More Stuff
Such information, when received by B2B marketers, helps them to curate a customized marketing plan that fits an individual business needs. Moreover, once you are aware of their world, it helps you in making better business decisions.
8. Allows Powerful Integration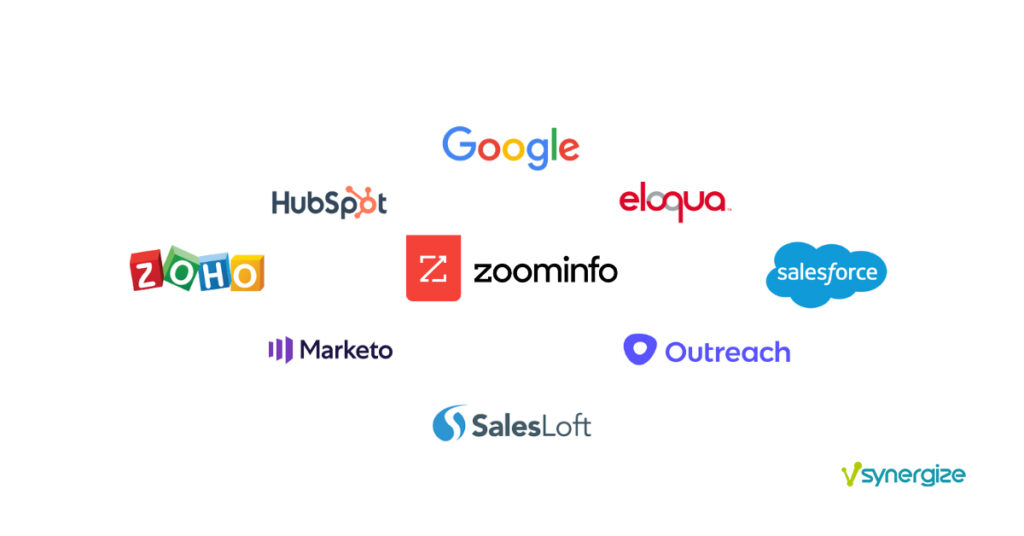 There are many cutting-edge marketing and sales tools available in the market. Each has its own set of advantages that offer unique value to enterprises. Imagine what kinds of gains you can make, if you are able to integrate such proven tools with this all-powerful ZoomInfo. Isn't that great?
ZoomInfo allows integrating a plethora of marketing and sales tools to help you maximize the throughput of ABM strategy. It supports the integration of various tools like HubSpot, Eloqua, Outreach, Marketo, SalesLoft, Salesforce, etc.
Final Words
Targeting a lesser number of high-value prospects, who really need your services is any time better than chasing more invaluable leads. Account Based Marketing Services helps you ace this game by letting you focus on leads that are highly likely to convert. Mixing your ABM strategy by leveraging the advantage of ZoomInfo can make your sales funnel up and running all the time with highly qualified leads.
If you haven't tried this combo, please try it once. It will surely impress you with its outstanding sales results.
Akshay Divate
More and more companies are utilizing account-based marketing in their business, and this trend isn't showing any signs of stopping. And it's no wonder. One of the great benefits of account-based marketing is that
Akshit J
B2B marketing is becoming complex with each passing day. Customers' expectations are rising. Competitors are increasing. Profit margins are shrinking. Newer challenges are coming. Moreover, the global economy is plummeting. In such challenging times,