One eminent scholar once rightly said, "Don't just create a website that tells but create a website that sells." We completely agree with this opinion. Websites help people to find you, know more about you, no matter whichever part of the world they live in. But just creating a website ignoring proven marketing techniques cannot help you meet your desired goals. To gain big and effectively from a business website, you need to take care of various proven things.
Why are Business Websites Important?
Website is not just like any other marketing collateral but it is the central part of your digital ecosystem. It thus must be treated with special care. Whether it attracts the right visitors, guides them towards your offerings, and collects data in pragmatic ways, decides the effectiveness of your sales output.
As per one study, it is estimated that more than 5 billion people across the globe are using mobile phones out of which the majority are using smartphones. Also, in today's digital age if you analyze customers' behavior then you will find that they often prefer to visit an online marketplace (i.e. to your website) to research about a service before reaching a brick and mortar office.
Many times the information and experience gained through a website play a vital role in purchase decisions. It thus must be built in a way that not only boosts your brand visibility online, gives your visitors a unique experience, but also enables you to gain quality leads from it.
But are you capable of capturing such leads effectively or to their fullest extent?
It is a vital question that you need to answer. If the answer is 'No' then this blog is for you. It will help you understand what different things you must do to transform your website into a lead generation machine.
1. Use Attractive CTAs
Call-to-action (CTA) is one such aspect in the world of website lead generation that actually carries enormous power but is often neglected sharply (to a larger extent) due to lack of awareness about its impact on creating more leads.
You can understand what power it contains by analyzing below stats.
90% of visitors, apart from checking the headline, also check CTAs before making the final decision to go ahead.
Personalized CTAs boosts 45% more clicks than non-personalized ones.
SAP found that just by changing the color of their CTAs, they boosted conversion by 32.5%.
HubSpot found that anchored text CTAs increased their conversion rates by 121%.
The list goes on…..
But what it reflects is the fact that smartly written CTAs can help boost conversion rates by impressive numbers.
Their position on website, color, visibility, visual appeal, content over CTAs, number of CTAs, messaging style and length, etc., makes a significant impact in the purchase decision. Therefore, give special emphasis to CTAs in order to convert as many visitors into customers as possible.
Important Tip: You should use CTAs on most of your web pages. Depending upon the 'content' and 'page type', you can design it and encourage visitors to gain more insights about your services.
2. Optimize Your Website
Just having a website alone doesn't attract visitors towards a brand. Your website must follow certain guidelines as per the working characteristics or dynamics of search engines.
Unless a search engine finds you and recognizes you, driving organic traffic towards a website to generate leads is nearly an impossible task to achieve. Therefore, you need to take care of various vital aspects to make your website search-engine friendly.
Remember, once it is visible then only it will become saleable.
Some important tips:
Your website content should be SEO friendly, non-plagiarized, grammatically correct, useful, and domain-relevant.
It must load faster.
It should be mobile compatible.
Ensure that there are no broken links.
Update website frequently with fresh and relevant content.
Embed newly arrived keywords from time to time to keep your website updated in terms of SEO.
The website design should be clean and attractive.
It must provide a better user experience.
Easy navigation and browsing experience.
Meta description and titles should be connected to probable visitors' searches.
Remember, nearly, 53% of total traceable traffic comes from organic search. Therefore, optimizing your website can help attract more visitors towards your website and help you save tons of money in paid campaigns to boost brand awareness.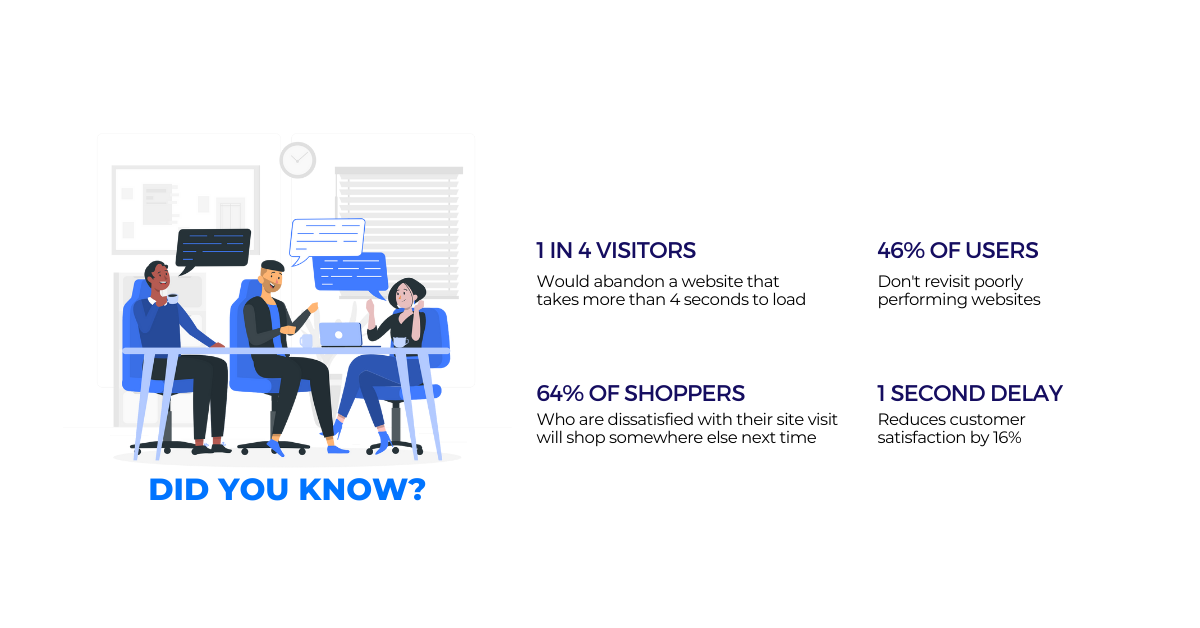 3. Use Gated Content 
In B2B marketing, key decision-makers are always in search of quality content related to their domain. By curating such content in the popular forms like Whitepaper, Case Study, E-book, Free Demo, How-To Videos, etc, you can gain their attention and ask for their personal details before providing them your valuable content.
When someone believes in getting something of value in return then that person is highly likely to provide his/her personal information without any doubt. With the help of forms embedded on your website, you can ask for their details. A few important things however must be taken care of to avoid losing the interest of your potential clients during this journey.
Hint them what they are going to earn from this download.
Write personalized CTAs to encourage them to come to your landing page.
Don't directly pop-up the form once a visitor comes to your website, instead give them some synopsis about the subject and then encourage them to fill a form.
Don't ask for too much information. People often feel enraged and jump from the page when seeing long forms to get something, even for free
This information can prove beneficial for the sales and marketing teams to qualify these leads and take things ahead. In the B2B lead generation segment, almost 80% of the critical content distribution is done through gated means. As it is considered as one of the best methods to generate more leads. Try it if you are serious about lead generation.
4. Add Live Chats
Before making a purchase decision, any visitor wants to resolve their queries/concerns on an immediate basis. Any delay in response drifts away customers from a brand.
Live Chat feature is made to address this concern and is touted as one of the best ideas to help turn your website into a lead generation machine for a variety of good reasons. It helps enterprises to solve this concern and empower them to engage, educate, and nurture the prospect better.
Why does it matter?  
According to Kayako, 79% of businesses said after implementing live chat feature they experienced increased sales and revenue.
79% of visitors prefer online chat to get an immediate response.
63% of visitors that use live chat on a website are most probably likely to return further.
Live chat has the highest consumer satisfaction rate in terms of digital contact methods.
Benefits
Real-time humanized response helps create a better bond and strengthens relationships.
Helps continue the buyer's journey smoothly to the next level.
Create a pull towards your brand by effectively understanding their needs and presenting a customized solution.
One of the greatest benefits of adding live chat is that it opens a channel for you to get earn vital data (Name, Contact Number, Email-Id, etc.) of the prospects that you can use in the future for the lead nurturing process.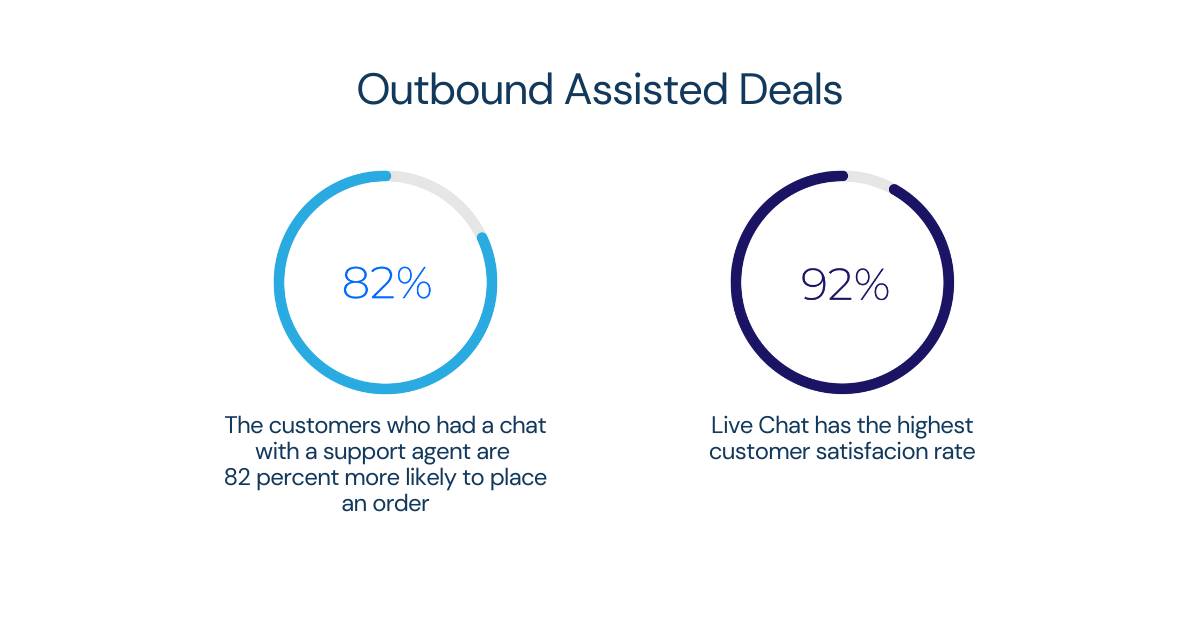 5. Creative & Effective Landing Pages
Landing pages are one of the most vital aspects of the website lead generation process. It is the place where a visitor first jumps in whenever you run a marketing campaign. Whenever a company launches any marketing campaign and promotes it across multiple channels, you can connect your target audience to such pages. They are not like your home page or any service-related pages. Landing pages are designed especially while focussing on a particular marketing campaign.
Its objectives are:
To drive more targeted traffic to the website in order to gain more customers.
To educate audiences and enhance their interest in your product and services.
To turn visitors into customers.
To earn vital information about customers through the sign-in forms.
Tips & Vital Stats:
Use the business name in the title tag
Use video content, alluring graphics, and testimonials if possible
CTAs like How To/ Free Demo/ Free 30 Days Trial/ Download Your Copy/ etc., can do wonders
Not just content but color, position, and size of design elements also do matter
According to HubSpot, companies with 30+ landing pages generated 7X more leads as compared to companies that used 2-5 landing pages.
Your landing page should be very clean and attractive that should grab the attention of your visitors. It should contain minimum but effective elements and information as much as possible.
Use personalized CTAs on landing pages. As according to one survey, it is found that doing so can help you increase the conversion rate significantly.
6. Include Multichannel Approach
Content syndication is one of the most important parts of the lead generation process. It distributes content via different channels to gain more reach and subsequently leads. While publishing content via multiple channels if you include CTAs or backlinks to your website then it will help you drive huge numbers of visitors to your website.
While doing so, remember that encouraging them to visit your website is only the half job done, unless you provide them with the required information that they are looking for, chances of turning them into qualified leads will drop sharply.
A few of the popular multichannel content syndication strategies from where you can drive more traffic to your website for lead generation are:
A backlink from 'Press Releases' posted on third party websites.
A backlink from 'Social Media Creatives', 'Whitepaper', 'Case Study' posted on your own accounts.
A backlink from 'Blogs' posted on your own accounts.
Republishing content on popular third party sites like Medium, etc., and creating backlinks from there.
A backlink from Videos, Podcasts, and other marketing material on various sites.
A backlink from your own emails or SMS blast campaigns to your website.
7. Add 'FAQ' Section
When visitors develop a certain level of interest in your service while surfing your website, churning out a few questions in their minds is a natural thing to happen. At this stage, if you provide them answers to some of the most relevant and popular questions then you can engage them better and push one step further towards their buying journey.
A few tips to generate better output through FAQs:
Curate answers in not more than 4 lines.
Use anchored text properly in interrogative form.
Use links to blogs to help understand visitors more about the subject. It will also help you boost SEO
Curate and place FAQs based on the soul and key topic of that web page.
All FAQs should be related and concerned to the individual web page. For example, if the page is about SEO services (of a digital marketing service provider) the FAQs should be related to SEO Services only, not email marketing which is another aspect and service altogether in Digital Marketing.
The order of questions also matters. It should be from the most important to least important (Top to bottom).
You can smartly redirect users to various landing pages, sign-in pages, demo pages, how-to-pages, etc., to educate further and collect their data for lead generation campaigns.
Always remember that providing quick answers usually boosts lead conversion. Therefore, give special attention to this vital aspect to turn your website into a lead generation machine.
8. Test, Analyze, and Revise
"Think analytically, rigorously, and systematically about a business problem and come up with a solution that leverages the available data," says Michael O'Connell, Chief Analytics Officer, TIBCO.
The power of reasoning based on real data and facts can help you gain meaningful insight about what is working for you and what not. Unless you analyze, go deep, and test various things on your website, its effectiveness in terms of your lead generation campaign is hard to realize and you will miss your targets in terms of gaining leads in a stipulated time duration. Therefore, check these things frequently to optimize your results further.
Use Google Analytics to check whether the right targeted audience is coming to your website or not. What kind of engagement your pages are receiving. Carefully check the number of visitors, bounce rate, page view per session, etc.
Test the performance of key lead generators like Landing Pages and CTAs to understand conversion rate. There are various tools like Website Grader that can not just help you in analyzing these main lead generation apparatus but also give you better insights to optimize the results further.
Do the A/B testing of your landing pages to check which option is driving better results.
Analyze meta description, site ranking, form length, etc.
With proper analysis, you can understand which content, promotional campaign, etc.. worked better for your organization. Based on such inputs, you can prepare a better future strategy and draw more leads towards the website.
Also, things where you are lagging as per your Key Performance Indicators (KPIs), you can re-strategize on your complete marketing campaign to meet lead generation objectives.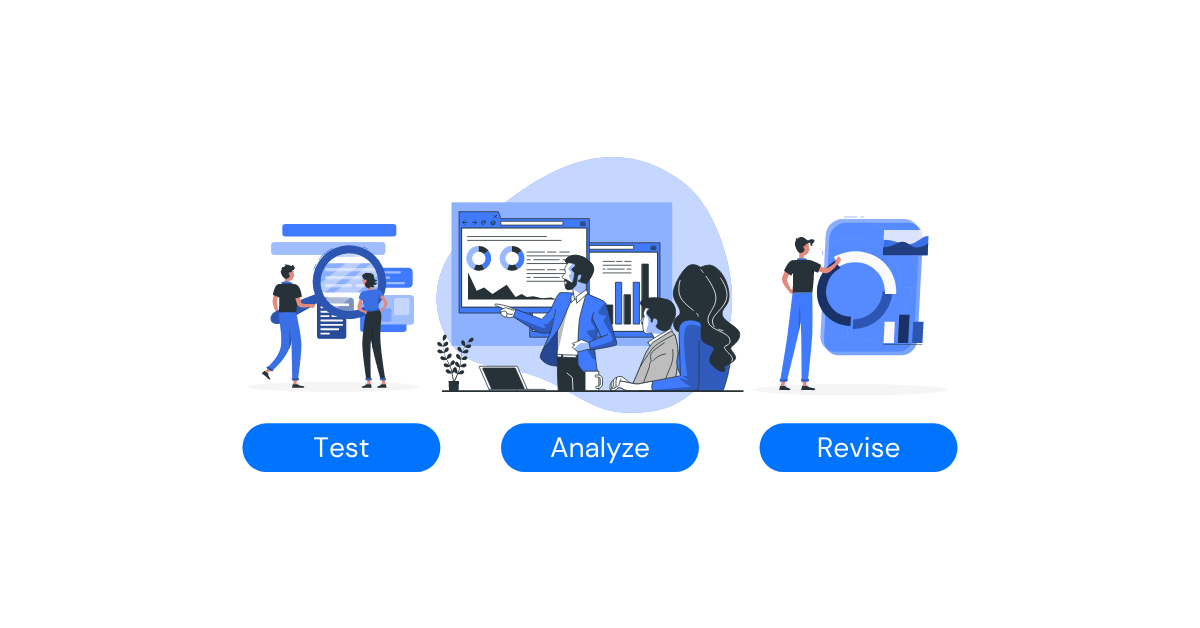 Your website is the window for your business. Make it exciting and keep it fresh as per the latest technology and trend. Just by having a website won't help you to get expected outcomes, rather building a website that sells your brand, promotes your products effectively, and encourages visitors to pull towards your brand, is something you need.
Remember, a carefully crafted website can work as an automated lead generation funnel and help you deliver astonishing business results. It is up to you how well you implement these time-tested, proven, and advanced marketing strategies while making or upgrading your website to meet your business objectives.
Are you facing issues in generating enough business leads? We can help!! VSynergize is a globally renowned brand in the field of lead generation. We help B2B clients to accelerate their sales pipeline with uninterrupted good quality leads.
Our advanced marketing tactics and adept lead generation experts helped numerous global clients to scale their business in a competitive marketplace. You too can make a difference and grow big. Contact us at info@vsynergize.com to know more.
Akshay Divate
More and more companies are utilizing account-based marketing in their business, and this trend isn't showing any signs of stopping. And it's no wonder. One of the great benefits of account-based marketing is that
Akshit J
B2B marketing is becoming complex with each passing day. Customers' expectations are rising. Competitors are increasing. Profit margins are shrinking. Newer challenges are coming. Moreover, the global economy is plummeting. In such challenging times,