Millions of enterprises from across the world every year make a wide range of products and services with the hope to create a special niche for themselves in the market and earn profitable returns. But how many are actually able to meet their business goals effectively? How many enterprises actually earn success and praise about their offerings? Quite a few. Isn't it? Can you guess why is it so? 
"One of the reasons for landing into such situations is the non-implementation of result-driven and customer-centric targeted marketing strategies."
Beth Comstock, a noted American businesswoman, had once famously said, "You can't sell everything without telling anything." Marketing is that medium or tool that helps enterprises to tell their story to create a pull towards their services. If done properly, it carries the power to create a brand, establish relationships with customers, generate demand, maintain relevance, reputation, and competition. 
"But how can I draft my marketing strategies when there are so many techniques associated with it?" This question might arise in the minds of every thoughtful entrepreneur. Well, you need not to worry anymore. We have sorted this for you. 
One of the very highly popular forms of marketing is Inbound Marketing that has gained immense popularity in recent times due to its promising and everlasting results in terms of business growth. This blog focuses on the various diverse aspects of Inbound Marketing that if implemented precisely can help you achieve astonishing business results. 
What is B2B Inbound Marketing?
Inbound Marketing is one of the most popular forms of marketing that uses pull marketing techniques to attract, engage, convert, and delight customers for better business gains. It is a very trusted and popular way to enhance brand awareness, generate more leads, and boost website traffic in a very cost-effective manner as compared to outbound marketing techniques. 
Here different types of engaging content (Blogs, Press Releases, Social Media Posts, White Paper, Newsletters, Case Studies, etc.,) is used to attract the targeted audience, mostly in an organic way to meet business objectives. Inbound Marketing relies more on the brain than the budget. 
A prominent study reflects why it is considered important in the field of marketing.
82%

of marketers believe that an effective inbound marketing campaign helps boost ROI

If executed effectively then inbound marketing strategy can be

10X

more effective in converting leads than outbound marketing

91%

of the audience prefers to buy services of a company that has a strong and authentic social media presence
Inbound Vs Outbound Marketing
When we think of traditional marketing methods, outbound marketing comes to our minds. It is a type of 'Push' marketing (marketer-centric) where an enterprise initiates a conversation to sell its services and it has been present in the market for ages. Radio Ads, News Paper Ads, Cold Calling, Billboard Advertising, TV Ads, etc, are famous examples of outbound marketing. 
On the other hand, inbound marketing creates a pull towards a brand through its creative and targeted marketing campaigns where technology plays a vital role. It is a customer-centric new-age marketing that makes the most effective use of digital platforms. Promotion of a Blog, E-book, Online News, Whitepaper, Social Media Marketing, etc, are the famous examples of inbound marketing.    
Both inbound and outbound marketing techniques are quite popular in the advertising industry, as they both provide unique benefits to the company. But when it comes to cost-effectiveness, targeted marketing approach, precise marketing campaigns analysis, and more, inbound marketing leads the race. Many companies across the world use the mix of both these techniques to drive greater demand for their business.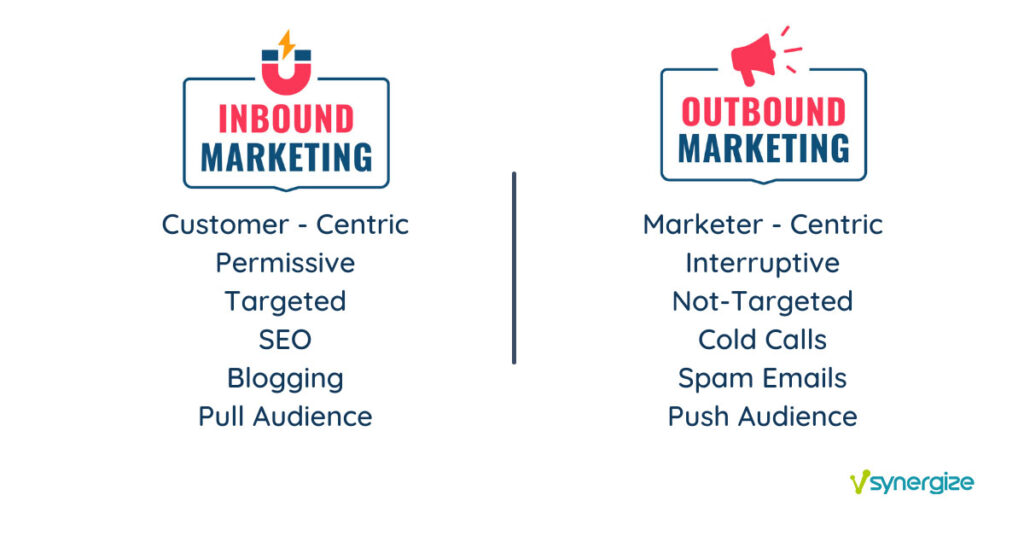 Popular Inbound Marketing Techniques 
Precise Content Audit
Marketing is all about messaging and content is the core of every marketing campaign whether it is B2B outbound marketing or B2B inbound marketing. It is thus very vital that before crafting a new B2B inbound marketing strategy, you must first do a candid yet precise content audit to check how your content is doing. Evaluating content as per defined key performance indicators will help you know better what is really working and what is not. To make your content audit process really effective, you must evaluate every piece of content (of the last few months) on various key parameters like:
Keywords Used

Meta Description

Uniqueness 

Word Count

Images Used

Headlines/Titles

Internal Links Used

Number of Comments, Likes, Shares, Engagement

Image ALT Tags

Page Visits

Page Bounce Rate

Average Time on Page

Broken Links

Conversion Rate

Accuracy

Inbound website traffic from the places you posted your content 
Doing a precise content auditing based on the above parameters will help you realize what kind of impact it really made in boosting your ROI. It will help you in determining what you should continue, what should be kicked to the curb, and in which areas you need a complete overhaul.
Defining Ideal Customer Profiling
Until you know precisely who your targeted audience is, how can you meet your ultimate business objectives and meet the revenue targets? Is it really wise to initiate marketing efforts and invest tons of money without knowing and understanding what exactly the pain points of your targeted audience and what exactly they need? Definitely NO.
One of the first things that you should do while crafting a B2B marketing strategy is to understand your audience. What do they need? What are their challenges? What are their business goals? Does your product or service really solve their problem? Does your expertise really create a positive impact in their business and help them grow? Answers to these questions you must need to find before going further. 
Once you are done with analyzing and knowing your targeted audience, shift your focus on understanding buyers' persona to know who is/are the key decision maker(s) or influencer(s) who will ultimately play a key role in buying your product/service. This can be done by determining the job role, industry type, seniority, location, company size, employee strength, revenue, along with other demographic details. This way, you will be able to completely understand whom you should target in your B2B marketing plan and hence precisely create your B2B marketing strategies accordingly.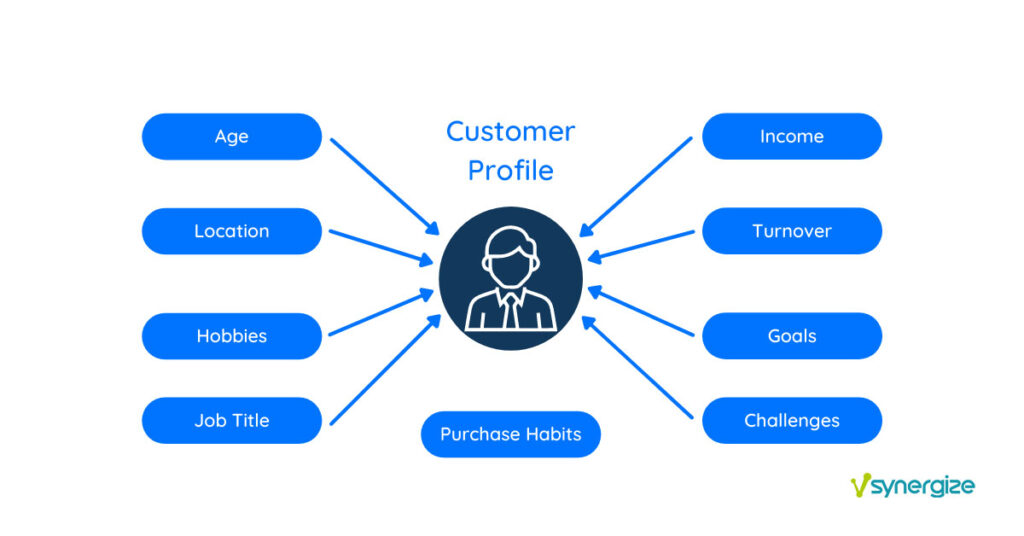 An Effective Website 
Once upon a time, having a website was seen as a privilege but now in this fast-changing and growing digital age, it has become a necessity. No matter how good your product or service may be, if you really want to outreach to more customers across the globe, you must need one good website. It can help you attract more customers in an efficient manner. As nowadays, it is perceived as an enterprise's front face that reflects the soul of what your company stands for or what unique it is offering that others don't. 
But does just having a plain website can help? NO. 
You need to make sure your website is alluring in terms of graphics, compelling in terms of content, and effective in terms of browsing (all over the pages) without any hassles. Also, keep these things in mind while creating or updating websites:
Use SEO keywords

Responsiveness

Mobile-Friendly Pages

No Broken Link

Frequent Page Update with

Fresh and Relevant Content

Links to Social Media Accounts

Easy Navigation

Easy Search

Nice User Experience
A good and effective website that is made following and maintaining key metrics will not just help customers to know about your services from any distance but also assist marketers to turn it into a lead generation funnel with the right B2B marketing tactics. 
Content is King
No matter how fabulous or expensive your car is, it is the fuel that ultimately helps the vehicle to serve its real purpose i.e. to help people reach their desired destination. Content is the fuel that drives B2B inbound marketing and without having quality content you cannot allure your audience to buy your product/service. Moreover, content crafted after analyzing Ideal Customer Profiling (ICP) and taking care of SEO can help B2B marketing companies to up their game effectively in this segment. 
To get the best inbound marketing results, you need to prepare a monthly content calendar and post a variety of content (Blogs, Whitepaper, E-book, Infographic, Videos, Podcast, Case Studies, etc.) frequently keeping the needs and taste of your targeted audience in mind. Remember, posting content onto your website can help you to a certain extent but if you really want to increase brand awareness, you must republish your content to popular third-party websites as well. This will help you to reach more customers and boost your marketing qualified leads to a great extent. Make sure that your content is unique, error-free, crisp and precise as much as possible, and aligned with what visitors want to know as per the title.
The importance of content in B2B inbound marketing can be gauged from the fact that 47% of B2B buyers consume at least 3-4 pieces of content before making a final purchase decision. Therefore, do your content marketing right. Quality content can inspire your website visitors to become a customer. You just need to hit the right chord with the right messaging strategy. 
Guest Posting 
One of the best inbound marketing strategies for 2021 is to give special emphasis on guest postings. There are a plethora of great marketing sites where your prospects might be visiting frequently. Analyze such sites and start posting your content there to grab the attention of your potential customers. 
While posting content, embed a backlink to your own website. It will give a boost to your brand identity, help build relationships with niche influencers, and assist in driving more relevant traffic to your website from third-party websites. If utilized appropriately, this B2B inbound marketing tactic will help generate more revenue for your sales team.
Benefits:
Instant exposure to the targeted audience 

Boosts social media following

Increases brand awareness  

Generates more marketing qualified leads (MQL)

Boosts website traffic

Enhances your online presence

Fills sales funnel faster 
Don't forget to add your company information at the footer or at the end of your content. Failing to do so will not bear much fruit to your diligent efforts. As there might be thousands of content already present there of numerous enterprises. By putting the company's basic information, you can increase the brand recall value significantly and whenever that visitor needs to buy any product/service that you sell, he/she might seriously consider your company as well. 
Precise Lead Scoring 
Not all leads are in the same stage of the buyer's journey and hence we should not treat them as equal. Doing so can only lead to negative outcomes as far as lead generation objectives are concerned. It is thus important to understand, analyze, and bifurcate all leads based on one effective and pragmatic lead scoring model. Its lead scoring criteria you can decide upon taking various factors into considerations like how much time that visitor spent on each page, which all pages he/she visited, etc., as per your business requirements. Based on the lead score, you can separate each lead into three categories- Marketing Qualified Leads (MQL), Sales Qualified Leads (SQL), High Qualified Leads (HQL). 
This will help the marketing team to understand your leads better and you can engage with them with the right messaging and strategy. Using an effective lead scoring model, chances of turning leads into prospects increase substantially.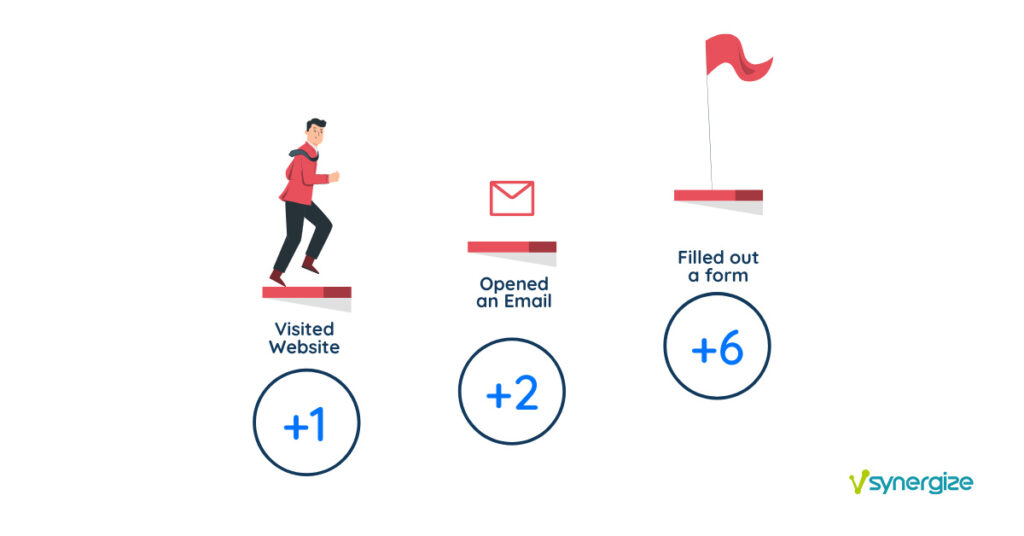 Active Social Media Footprint 
The basic marketing principle says, go and market your products where your targeted audience is present. Ultimately, everyone is looking for enhancing brand visibility at a minimal cost. Hence what else could be a better option for promoting products than social media, where millions of people from all over the world are already present and actively using various social media platforms every day. 
A strong social media strategy thus not just helps you boost brand awareness, enhances website traffic but also can help you earn good leads. Moreover, platforms like Facebook, LinkedIn, Twitter, Instagram, etc., even offer paid promotion services where you can up your social media game to the next level at a very minimal budget as compared to traditional marketing. The best part of social media marketing is that you can run targeted campaigns based on several demographic factors based on your needs and even get every minute analytic details to check the effectiveness of your digital marketing campaigns. You can share creatives, blog posts, pictures, audio, video, and much more to keep your audience engaged for better business gain. 
Also, influencers on social media have a very high and genuine following. Fans admire and trust the words of influencers. If you have some budget to promote your business then collaborating with them may increase the ROI of your digital marketing campaigns substantially. You can select the right influencer by picking out the most suitable for you based on various key parameters like Age, Gender, Location, Following, Expertise, Budget, etc., to meet your business and financial needs. 
Explore the World of SEO 
In this digital age, creating content is one thing but presenting it to your audience is another. There are millions of documents available on the web. Unless your content finds its place on the top of the search engine stack, it is genuinely of no use. Effective B2B Search Engine Optimization (SEO) strategy makes your content visible amongst your targeted audience and helps increase organic search traffic. 
It is one of the best inbound marketing tactics where B2B marketers can grab the attention of their potential customers by delivering them quality content that they search for. Using relevant keywords, quality content, and answers to basic questions that your prospect might want to get through your piece of content can help you up the game in this field. Remember, using keywords to a certain frequency is considered as good for getting better Google rankings but too much keyword stuffing can potentially deter you from achieving this objective. 
Remarketing 
Remarketing is undoubtedly an incredible B2B inbound marketing strategy to attract more customers towards your brand. Many people believe and sometimes assume that it is a traditional way of marketing. However, it is completely different. It is a way to target those people who have already visited your website or seen your blog or left some kind of digital footprint (showed an interest in your product/service) but have not yet turned into a customer. This powerful B2B inbound marketing technique uses browser cookies and displays Ads through paid means to retarget visitors. It helps enterprises to enhance their brand recall value by enabling them to display customized Ads as per their interests and attract them towards their services. It is an efficient B2B lead generation tactic that can bring optimistic results if utilized properly.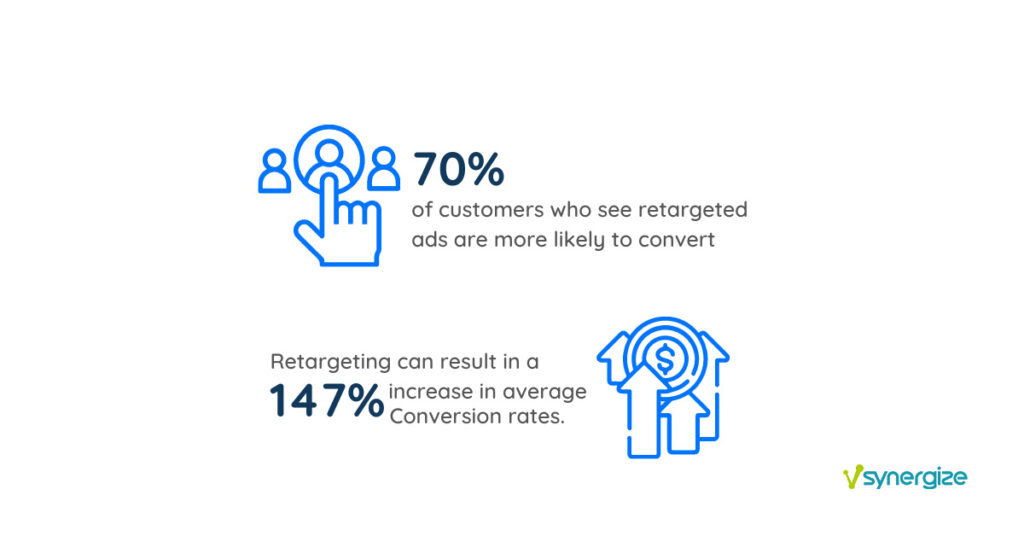 Conclusion 
There is no dearth of enterprises selling the same product/service targeting a similar audience in this world. Unless enterprises increase the brand visibility and make people aware, educate, and engage towards their brand, chances of failures loom larger, no matter how good a product or service might be. Promoting your services amongst the targeted audience in the right way only can help you sail smoothly in every challenging circumstances. It is thus vital for every marketer including B2B marketer to constantly innovate and implement effective inbound marketing strategies to gain maximum ROI and satisfying results.
Akshay Divate
More and more companies are utilizing account-based marketing in their business, and this trend isn't showing any signs of stopping. And it's no wonder. One of the great benefits of account-based marketing is that
Akshit J
B2B marketing is becoming complex with each passing day. Customers' expectations are rising. Competitors are increasing. Profit margins are shrinking. Newer challenges are coming. Moreover, the global economy is plummeting. In such challenging times,