If you are in B2B domain and desire to grow your business phenomenally then you must hold expertise in one vital business aspect i.e. B2B Sales Lead Generation. Unless you do this job well, you can't flourish or survive in the market.
Lead generation is the backbone of sales operations and it thus must be handled efficiently using proven techniques. There are numerous techniques available to generate leads but which ones are the most effective and drive results is a million dollar question for everyone.
To help you solve this conundrum and make the best of lead generation endeavors, we have come up with the best B2B sales lead generation techniques. Learn these techniques to help your business grow.
1. Schedule Webinars
In the B2B world, hosting webinars can help you get good quality B2B sales leads. Webinars provide enterprises a unique opportunity to engage with prospects. You can educate them about your services, clear their doubts, show product demos, and smartly position your brand as an expert in a core niche.
It is a trust-building exercise that if done properly can offer far-reaching results. More than 70% of marketers say that webinars are either highly effective or most effective.
2. Publish Answers on Q/A Sites
You can establish your authority and credibility by publishing answers on Q/A sites, like Quora. By choosing industry-specific and popular questions, you can pitch your brand and gain the attention of premium prospects that might be very much interested in your services.
You can drive necessary traffic to your website and landing pages as well to boost B2B sales lead generation.
3. Focus on Website
Implement best Search Engine Optimization (SEO) practices to drive more and relevant traffic to your website. More traffic leads to more inquiries. More inquiries means more B2B leads.
A few good tips:
● Publish good quality and SEO-friendly content
● Create backlinks
● Focus on user experience (UX)
● Remove anything that slows down the website
● Format content for featured snippets
● Optimize page title and meta description
● Optimize graphics
● Conduct regular site audits
4. Run Email Campaigns
In B2B sales lead generation, you cannot ignore the power of email marketing. If run effectively, it can always fill your sales funnel with good quality B2B sales leads. In fact, it is one of the most highly used mediums to generate B2B sales leads that is trusted by marketers from all around the world.
It is believed that for every $1 you spend, it offers $42 in return. According to one prominent report, email marketing revenue is estimated to reach almost 11 billion by the end of 2023.
5. Use Chatbots
Chatbots offer an immediate resolution to prospects' queries. That too 24/7 and all 365 days a year, without any break or hiccups. It improves user satisfaction and encourages them to continue their buyer journey. By smartly integrating AI-powered chats on your website, you can educate visitors, redirect them to the right pages, and even ask for their details for further assistance
When you genuinely try to solve their concerns, they do not mind providing you with their details. It is interesting to note here that 65.1% of businesses that have adopted chatbots are SaaS companies.
6. Invest in Influencer Marketing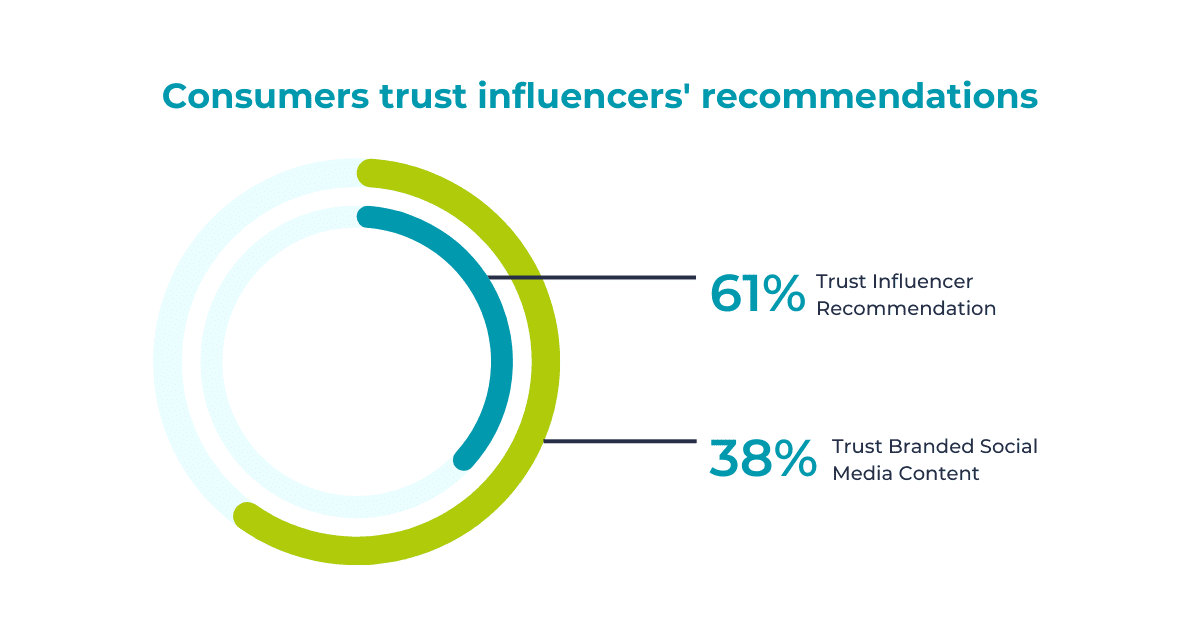 Identify influencers who have a great following amongst your target audience. Their words of mouth publicity can help you drive more website traffic, build social media presence, and boost sales as well. When a credible influencer speaks/shares something meaningful about your brand, it builds trust and brand loyalty among consumers. It helps in generating more B2B sales leads. According to one report, it is estimated that 61% of consumers trust influencers' recommendations.
7. Explore the Power of Remarketing
When it comes to lead generation for B2B sales, no one can ignore the power of 'Remarketing'. It is a great tool to target people who have visited your website but did not make a purchase. You can gain their attention by showing display ads and reminding them about your services. Remarketing is a powerful way to get back prospects again on your website and convert them into leads.
8. Promote Gated Content
In B2B, prospects are always eager to read insightful content in the forms of White Paper, E-books, Case Studies, etc. You can offer them such things in return for their basic information like Name, Company, Email ID, Phone Number, etc.
Companies around the world do it to generate B2B leads. You too should leverage the power of gated content and improve the outcomes of lead generation.
9. Collaborate with Channel Partners
No matter how capable your in-house resources are, every team has a certain way to execute things and limitations as well. If you are falling short of B2B leads even after doing your best then taking help from channel partners can assist you in meeting business goals.
Channel Partners have their own proven strategies to generate B2B sales leads. They are experts in their jobs and require very little input to get you business leads. Just make sure that your channel partner has a proven experience in your core industry and carries a good reputation in the market.
10. Attend Events
Take part in events like Seminars, expos, Trade Shows, Conferences, etc. It offers you an exciting opportunity not just to present your services amongst targeted audiences but also to create relationships with potential buyers.
You can talk, share ideas, exchange business cards, present catalogs, capture leads and follow them up to fill your b2b sales funnel with high-quality leads. Studies suggest that over 90% of CEOs believe the events channel is an effective way to accelerate business opportunities.
11. Referral Marketing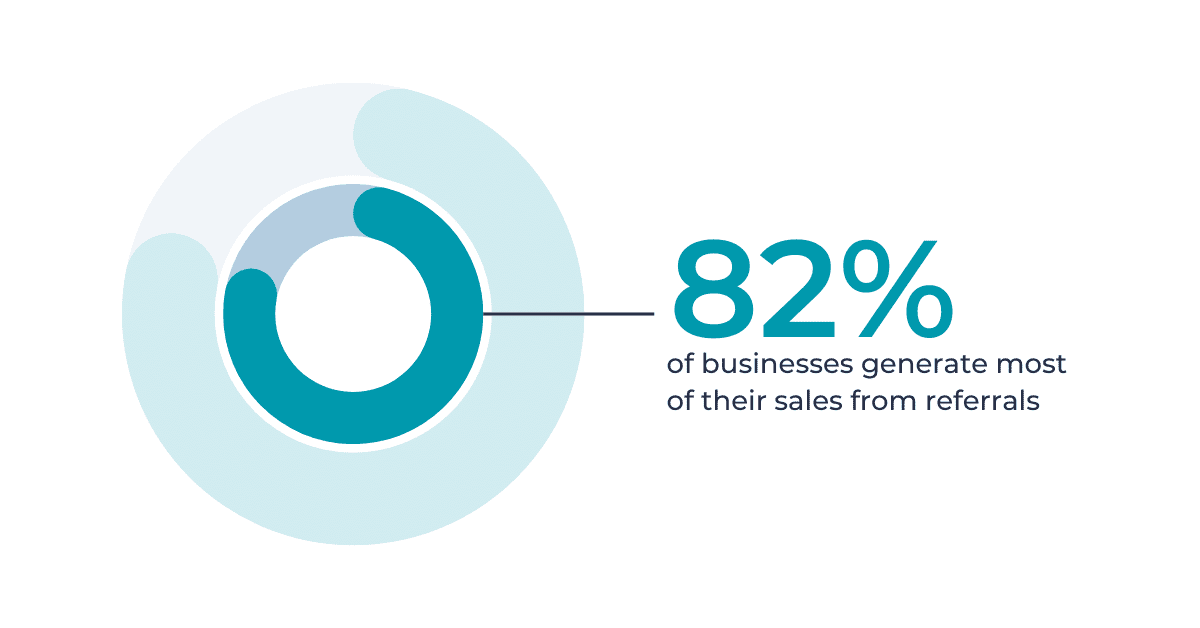 Admit it, it is one of the best B2B lead generation strategies that won't disappoint you if handled properly. What you need to do is just to take your existing satisfied customers into confidence and present them with some offers to act as your brand ambassadors.
Believe it or not, word-of-mouth publicity draws far better b2b sales leads results than most of the other marketing methods.
12. Make Powerful Landing Pages
Landing pages act as the lead magnet in B2B lead generation work. Landing pages ensure that you can capture B2B sales leads in an easy manner and without any hassles. A few good tips to ensure the best results from landing pages:
Use short, precise but catchy headlines along with body content
Use alluring graphics
Add powerful CTA (call to action)
Don't ask for too much information
Give away relevant offer
Encourage social sharing
Make the form appear shorter
It is believed that interactive landing pages can increase your messages' efficiency by 79%.
13. Use Personalization in Cold Emails
According to one prominent study conducted by SalesLoft, it is found that personalization increases the success rate of cold emails by 112%. That is huge. Isn't it? Personalization helps prospects to connect with the brand better.
It enables marketers to pitch their services in a customized way as per the needs of prospective customers. This is where it hits the right chord with the targeted audience and encourages them to consider offerings seriously. It helps increase B2B sales leads.
14. Social Media Outreach
When you draft a B2B lead generation strategy, never forget to leverage the potential of social media to generate more B2B sales leads. Especially the LinkedIn platform. You can gain the attention of prospects and elevate the outcomes of B2B lead generation by posting quality content regularly.
It helps you create better brand awareness and maintain strong relationships with them.
Promote posts that can educate prospects and even boost engagement over social media platforms for better outcomes.
Use trending hashtags
Optimize social media profiles for each handle
Join the relevant groups and engage there actively
15. Guest Posting
Posting relevant content on your own website can give you limited traffic to attract prospects. But when you try to post content on various different 3rd party sites, it gives you unlimited exposure and puts you in front of people who have not discovered you yet. It helps in
Generating more website traffic
Boosts the chances of getting more b2b sales leads
Aids in link-building efforts
If you seriously want to generate more B2B leads from 'Guest Posting', ensure that the quality of your content is good. Identify websites that attract huge relevant traffic and possess high domain authority to get better results.
16. Unleash the Power of Press Releases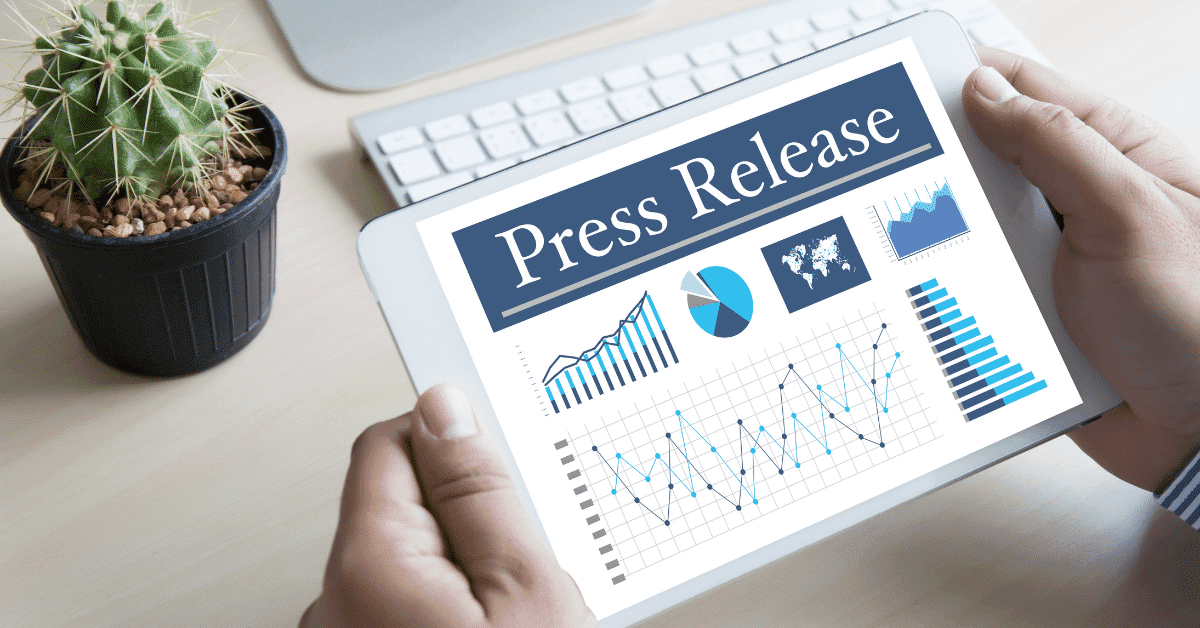 Prospects often search for companies online and when they come across press releases posted on prominent sites, it increases their trust in the company. It boosts awareness, builds credibility, and encourages them to consider your company seriously.
Issuing press releases is thus one of the most effective B2B lead generation strategies that you should use in 2022 when you
Launch a new service
Get any award
Achieve business milestone(s)
Report positive quarterly/yearly growth
Attend or participate in big business events
Celebrate special days in a unique or grand way
17. Do Product Listing
In today's digital era, prospects research a product/service online before making a purchase call. Listing products/services on online directories is one of the best ways to increase visibility and generate b2b sales leads.
Buyers can easily know about your product/service, read reviews, and even get the contact information to initiate the sales process. You can consider the following online directories to promote your services: Yelp, Bing, LinkedIn Directory, Google My Business, and SaaS Genius.
18. LinkedIn Sales Navigator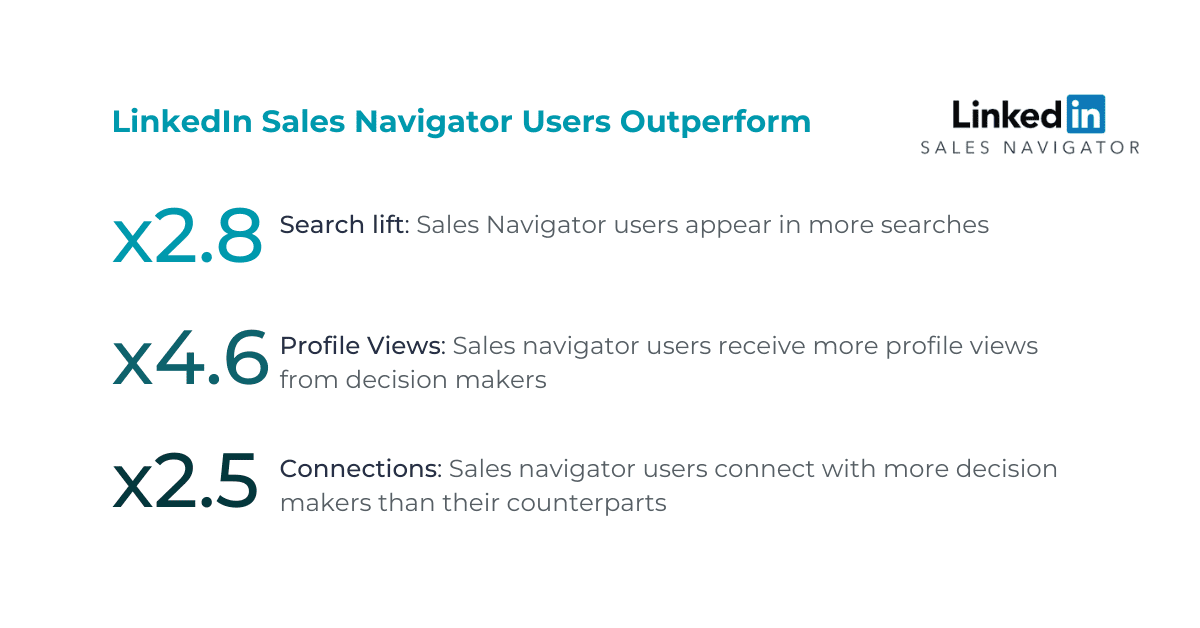 In sales, when you want to target a specific group of people in a time-bound and result-driven manner, no one can beat the aura of LinkedIn Sales Navigator. It is a very powerful medium to connect with the right decision-makers, get key insights, and make engagement in a personalized manner.
LinkedIn Sales Navigator enables you to discover b2b sales leads and manage their sales pipelines effectively. Learn some of the most powerful LinkedIn Sales Navigator secrets to make the best out of it.
19. Collect Reviews
In one study, it is found that 95% of consumers say that they buy only after reading reviews posted on trusted sites. Interestingly, 94% say that they have avoided products/services due to negative reviews.
Therefore, encourage your satisfied customers to share their testimonials on popular sites. You can use positive feedback in various marketing activities, create a better brand appeal, and elevate the outcomes of B2B sales lead generation.
20. Publish Newsletters
Newsletter marketing is very popular in the B2B world. It does not just create awareness, and build credibility but also encourages people to buy from you. A newsletter builds a positive rapport with your niche audience and cements your position as an industry thought leader.
A few good tips
Just make sure that your content is engaging
Include CTAs along with compelling graphics
Use only highly researched and relevant content that entices the audience
Keep the text short and precise
Pay attention to images
Set the mood with colors
Always use web-safe fonts
Never lose focus on core messaging
Personalize your newsletter marketing
21. Interview Industry Leaders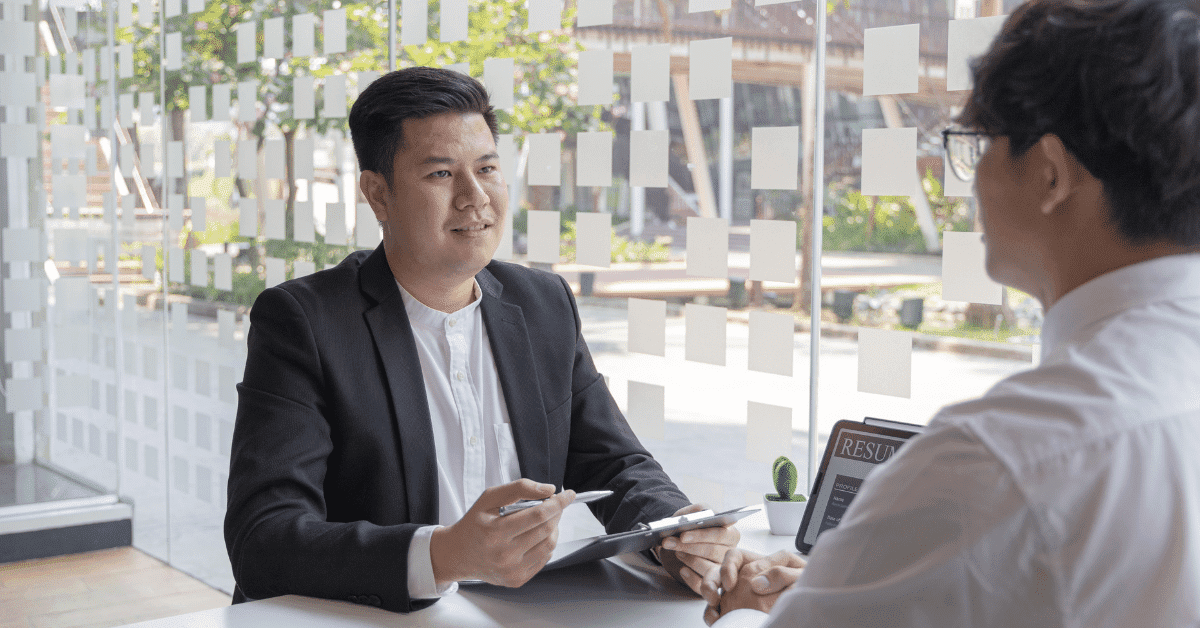 When you collaborate with people who carry great influence in the industry, it automatically increases your power as well. You can reach decision-makers, interview them and promote on your social accounts. It offers great backlinking opportunities and also boosts the company profile.
You can pick any trending and relevant topic as per your industry to gain the attention of a large section of the targeted audience. Make sure your questions are interesting and answers are precise and to the point. Your audience should get a feeling that they are listening/watching to an expert.
22. Promote More Case Studies
If there is one thing in which everyone is deeply interested, it is undoubtedly the 'Results'. No one really cares about the rest of the things. Therefore, promote what users want. Case Studies present the true strength of your offerings and allow users to see what positive changes your solution has brought to other organizations.
Share as many positive case studies as you can. The more they see, the greater trust is built. It ultimately helps in boosting the outcomes of B2B sales lead generation.
23. Focus on Video Marketing
According to Optinmonster, video marketers get 66% more qualified leads per year.
Video presents information in visuals and audio that is very easy to understand. Gaining information through reading is a bit like a task but with video, it is more like fun. You can make videos about your company profile, management profile, specific product/services, testimonials, and whatnot.
24. Explore Inside Sales
It is one of the most powerful ways to generate B2B sales leads. Inside Sales is also sometimes termed as remote or virtual selling where the salesperson does not meet the prospects in person but connects virtually. It may be via phone, chat, or email.
In order to get the best results from this B2B sales lead generation technique, you need highly trained lead generation executives who are smart, tech-savvy, skilled, and possess industry-specific knowledge.
25. PPC Ads
Pay-Per-Click Advertising or simply known as PPC Ad is considered a powerful medium in B2B to generate leads. It is a powerful way of buying targeted traffic to your website from search results. Advertisers need to pay each time when a user clicks on one of their online ads.
PPC enables advertisers to capture leads easily by targeting a specific set of people who could buy your services. It is a form of inbound marketing that is considered as very result-driven and can give you high-quality B2B sales leads.
According to one survey, it is found that 61% of B2B organizations rely on PPC ads to distribute content and generate more leads.
26. Use Long Tail Keywords
SEO keywords play an important role in generating relevant website traffic. From website traffic comes B2B sales leads. But don't just focus on using short-tail keywords while making content for online channels. Instead, use a good mix of long tail keywords as well.
Long-tail keywords contain more than three words. These words are considerably more targeted and more specific. They may not provide much traffic but will attract the traffic you were targeting and help boost the conversion rate significantly.
27. Do Something Creative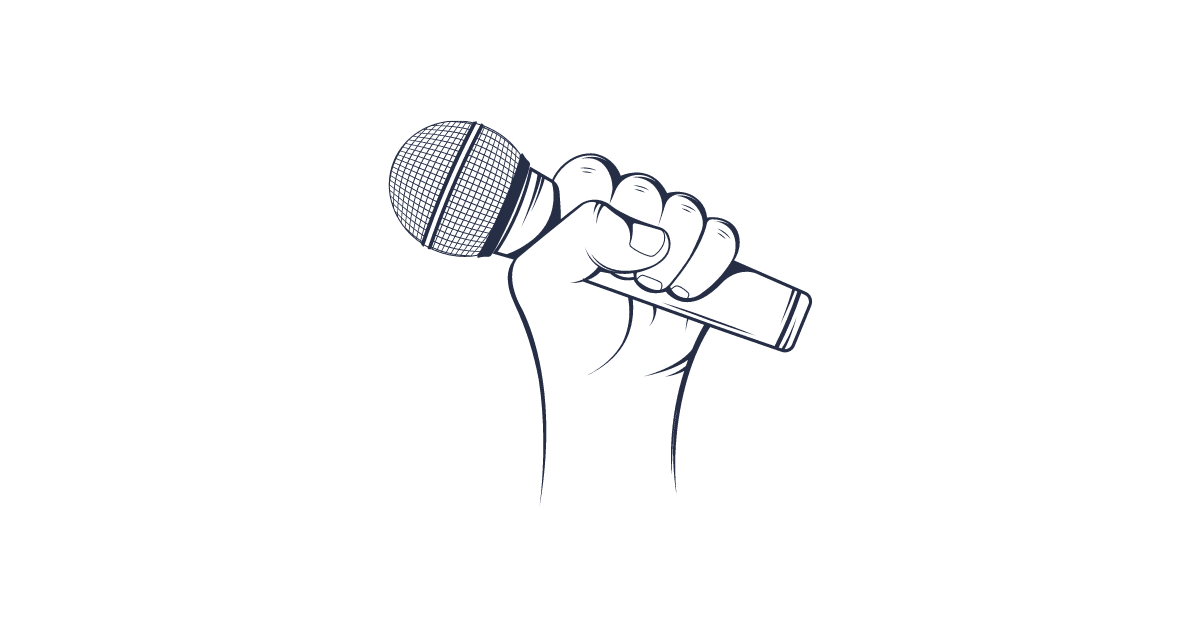 Have you ever heard of creating rap for sales? Probably not. One eminent sales rep Jeremy Leveille thought of creating and embedding a B2B rap video in his emails to get good results. And guess what, he did not just receive a phenomenal response, but various high-value clients showed their eagerness to meet him personally.
Great, isn't it? So, what creative thing would you like to do in your marketing outreach? Do something to create a unique brand appeal. Because uniqueness draws better results.
28. Run Campaigns based on Competitors' Keywords
What if we tell you that there is a way through which you can find winning SEO keywords that are helping your competitors to generate leads? Isn't that a great deal to boost success? Using tools like Ahrefs and SEMrush, you can gain insights about your competitors.
From which sites they are getting backlinks, which keywords are rankings, along with many business-critical stats you can get to optimize your B2B sales lead generation strategy.
29. Update Email Signature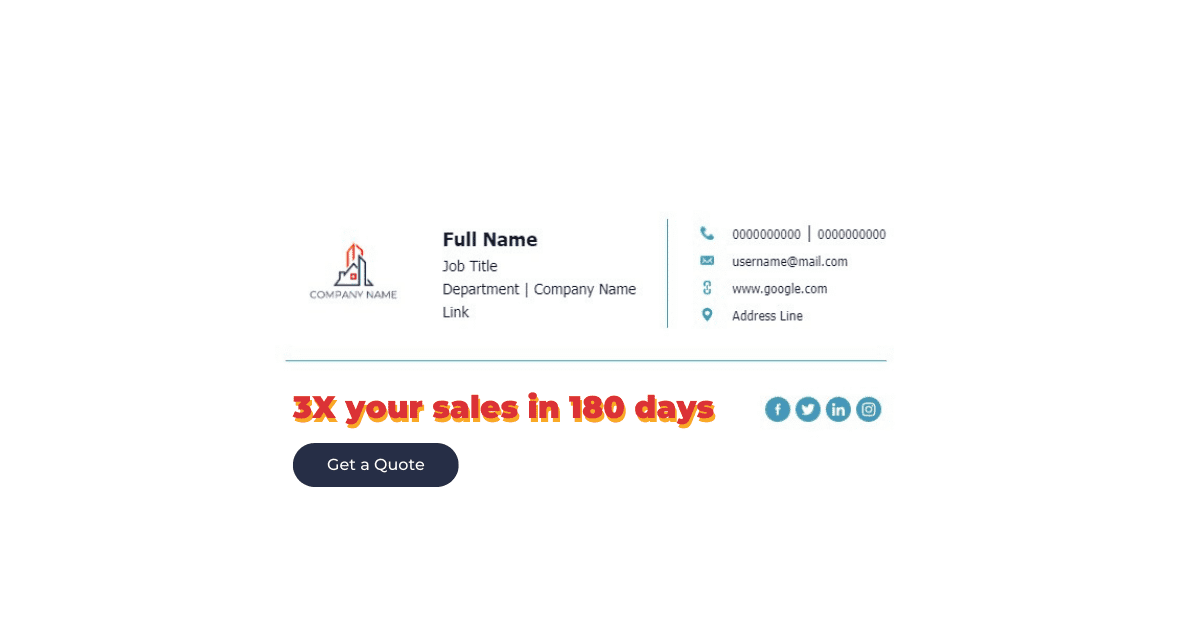 Your email signature can act as a lead magnet for your business. Since emails are used in heavy volumes in B2B sales and play a useful role in communication, you can gain the attention of prospects just by adding interesting email signatures.
Apart from your name, designation, and company name, you can simply add one clickable graphic reflecting your services, USPs, or marketing offers. A banner at the bottom with a strong CTA is a great way to generate B2B sales leads through email signatures.
30. Form a Group of Experts
Believe it or not, when multiple people share their viewpoints based on their skills and experience, it helps gain valuable insights. Create an advisory group and invite renowned people from the B2B lead generation industry to join. You can add people from your connections and also take paid help from external experts as well to chalk a great B2B sales lead generation strategy.
Right from deciding on marketing channels, KRA of each stakeholder, budget, KPIs, and much more, they will ensure that you are on the right track without missing your business targets.
Final Words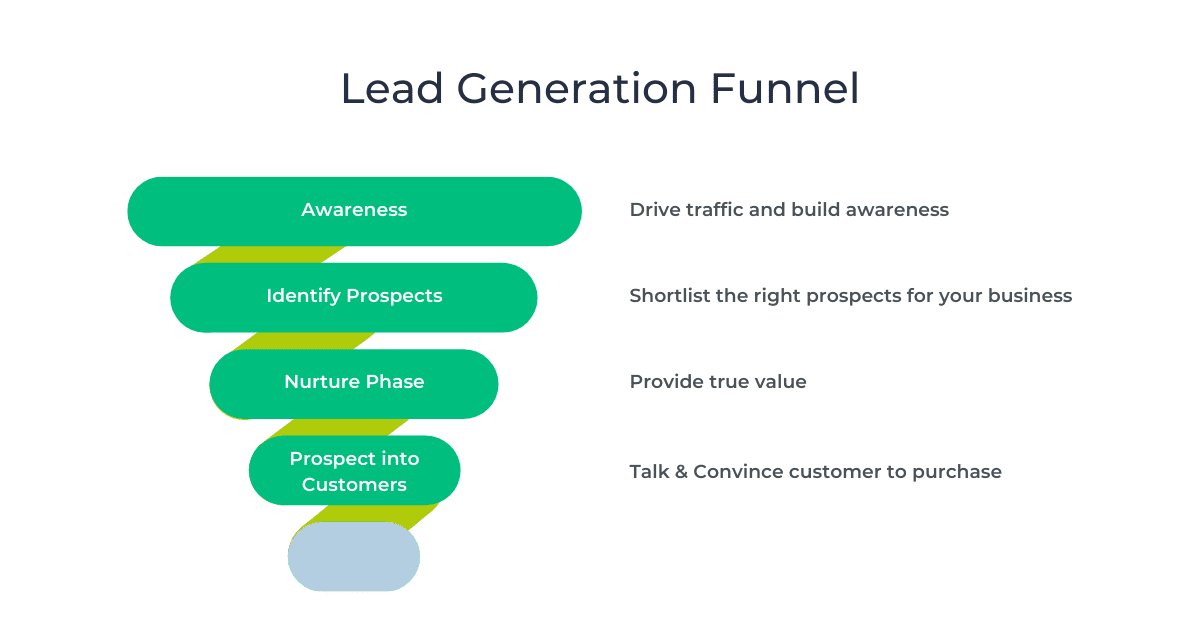 You cannot compete in the B2B market and gain success unless you master the art of lead generation. It plays a vital role in the success of any B2B organization. If you have the required manpower and strength, then applying these proven B2B sales lead generation techniques can help you ace your business game.
If you still find it difficult to achieve your B2B leads targets, then we are here to help you out.
VSynergize is a globally renowned and trusted brand in the field of B2B lead generation. We have helped countless B2B organizations across the globe to meet their business goals with our proven B2B lead generation techniques, adept manpower, and years of experience.
You can consult our lead generation experts to know more about how we can help you grow in a time-bound and cost-effective manner.
Contact us today at +1-732-481-9424 Or info@vsynergize.com
Popular FAQs on B2B Sales Leads
What are B2B sales leads?
B2B sales leads are people or enterprises that have the characteristics of becoming future buyers. Leads play an important role in initiating the sales process and maintaining a healthy sales pipeline.
What is B2B lead generation?
It is a process of identifying ideal customers for your product/service and then encouraging them to buy. It acts as the first step in the buyer's journey and is designed to guide prospects through the funnel to the final sale. Its goal is to generate more qualified leads and boost sales & revenue.
What are warm leads?
Prospects who are familiar with your brand and also interested in your services but not yet ready to buy are called warm leads.
Where can I get free B2B leads?
Social Media: You can get free B2B leads by promoting catchy, relevant, and informative posts over social media handle.
Gated Content: Using highly research-oriented and valued content in the forms of White Papers, E-books, Case Studies, etc., you can generate free B2B leads.
Email Campaigns: You can run email campaigns focusing on your target audience using personalized messaging.
Webinars: Schedule a webinar: People like to learn more about something that they find interest in. While educating them, you can generate interest in your brand and convert them into leads.
Attend Events: Take part in business events like expos, exhibitions, seminars, etc., and connect with ideal prospects.
What are the three types of leads?
Unqualified Leads: Contacts that do not match your ideal customer profile (ICP).
Marketing Qualified leads (MQLs): Prospects who match your ICP and have interacted with your marketing stuff. For example, someone who has downloaded white paper but has not yet made the decision to buy.
Sales Qualified Leads (SQLs): A prospect that has moved into the sales funnel and qualified as a potential customer by the sales team.
How to identify your target audience as a B2B brand?
Let's understand this with 4 simple steps
State clearly what business challenges your product/service solves
Do competitor analysis and understand their target audience.
Create buyer personas of your ideal customers.
Use market segmentation for better targeting.
Why is lead generation important for businesses?
Lead generation provides multiple benefits to businesses that are critical for success.
Expands your market
Grows your following
Boosts your revenue
Generates business opportunities
Improves lead quality
Builds visibility & awareness
Helps maintain a healthy sales pipeline loaded with quality leads
Costs less than many other forms of Marketing/Advertising
When to outsource lead generation?
There could be several reasons.
Not having enough time, budget, and other resources to set up an in-house team.
The in-house team is not performing as per the standard.
High attrition rate is affecting your lead generation outcomes.
Lack of understanding about lead generation work.
You want to focus more on generating long-term results than short-term goals.
You want to generate more revenue and profits.
Wish to gain a competitive advantage.
Boost your sales pipeline with high-quality leads.
Akshay Divate
More and more companies are utilizing account-based marketing in their business, and this trend isn't showing any signs of stopping. And it's no wonder. One of the great benefits of account-based marketing is that
Akshit J
B2B marketing is becoming complex with each passing day. Customers' expectations are rising. Competitors are increasing. Profit margins are shrinking. Newer challenges are coming. Moreover, the global economy is plummeting. In such challenging times,