B2B Lead nurturing is an important task carried out by the marketing team. B2B marketers are constantly looking for ways to nurture marketing qualified leads rightly in their buying journey. If the lead has entered your sales funnel it is likely that your content has grabbed their attention. Afterwards, you just need to assure them that you are the best solution to their problems in the market. However, there is no single easy way to do lead nurturing. Keep reading the blog to know the B2B lead nurturing best practices through which you can woo your MQLs.
8 Best B2B Lead Nurturing Ways to Woo your MQLs
Before starting your lead nurturing process you must make sure that you are nurturing quality leads. You can get a better conversion rate only if you target the right and interested leads. Make sure that you are categorizing your leads by personas and lead scoring. According to a report, "50% of the marketing qualified leads are ignored by sales reps." This means that half of opportunities are lost if the leads are not prioritized and nurtured. Below we have given some of the best B2B lead nurturing strategies to push your MQLs to the end of the funnel.
1. Gift them something
To keep yourself in the mind of your leads you must give them something that reminds them of you. You can give them informative, educational and value content in the form of latest eBooks or case studies. Make sure that whatever content you are giving it must have the specific message of asking the recipient to take action.
You can also add your brand name on the enclosed card and write a message such as "Contact us". This way you can reinforce your brand and services in the mind of your leads. After the webinars and workshops you must giveaway free content such as latest research reports etc.
2. Use detailed content to target MQLs
Some of the MQLs may be urgently looking for a solution and might be at the verge of making the buying decision. While some of them might be just interested in your service and the content on your website. For the B2B marketing qualified leads who are close to decision making you need robust lead nurturing B2B. You can target them by delivering detailed content such as:
How your service works
How your service can help them solve their problems
Case studies that exhibit how you helped your previous clients
Reviews from your satisfied customers
For carrying out more detailed and targeted campaigns you must analyze which of your leads are more active. Thus, you can tailor your content accordingly and approach those leads first based on the urgency they show.
3. Personalized content
As the name suggests, it means to deliver content that directly addresses your lead's specific interests. You can add value to your content by providing answers to the questions and doubts of your leads. This will help you to tackle the leads who are close to making a decision and are at the end of the sales funnel.
According to the report by Salesforce, "58% of pipeline failures can be attributed to sales representatives' inability to add value." By value we mean personalizing and tailoring content as per the interests of the leads. Content helps push buyers ahead in their buying journey. So it is very important that your content should be relevant and appropriate for an individual lead.
4. Upload Case Studies
Case studies are a great way to provide proof to your prospects that you can actually help them. It is a powerful form of advertising that you can use to highlight your value and uniqueness. You can show your potential clients how you have been helpful to your previous customers.
Uploading case studies has many benefits such as:
Make your prospects relate: Case studies can aid your potential customers relate to the story and your customers.
Word of mouth marketing influences the prospects more than direct B2B marketing.
You can turn your existing customers into brand ambassadors who endorse your brand.
Case studies can give the prospects that one final push to make the decision. So, you must update and feature case studies on your website and social media platforms.
5. Run B2B Lead Nurturing Email campaign
Emails can aid you in reaching MQLs directly and more effectively. It can help navigate your leads through their buying journey. By using B2B lead nurture emails you can make your leads sign up for webinars and demos. For effective B2B lead nurturing email campaign you can follow some of these tips:
Personalize your emails as per the interests and requirements of your leads.
Use email automation tools.
Send attractive and informative emails.
Describe the best features of your service.
Make your Call-to-action button clear and visible.
6. Host Webinar and Online Workshops
Leads get the majority of their information from the content that you provide and post on websites. By hosting webinars you can educate your prospects better through presentations and videos.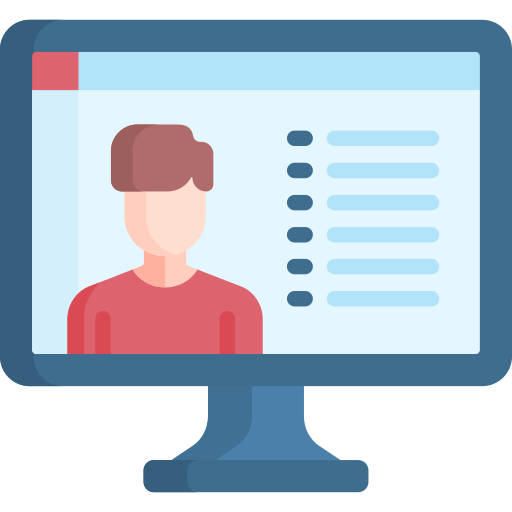 Webinars are interactive and give you an opportunity to answer the doubts and queries of your potential customers. It is a powerful platform to create impact on your marketing qualified leads. You can also invite guest speakers such as industry experts or partners to get better attendance in webinars.
7. Run Paid Ads Campaign
To get immediate attention of your leads you can run paid ad campaigns. Paid ads can help you get better visibility and reinforce your brand idea in your prospect's minds. While running different ads on different platforms you must make sure that it has one common message. This will ensure that your customers are able to associate it to your brand.
Paid ads work well to target MQLs and are a good B2B marketing tool for the following reasons:
Paid ads are cost effective when compared to the value that they bring to business.
Your brand comes on the first page of search results.
It helps in driving more traffic to your website.
You can easily measure the ROI.
8. Organize Events
Events are a great strategy to interact one-on-one with the prospects, clear their confusion and doubts. You can give your service demo, talk about how it works and how it can help your potential customers.
Inviting the leads who are interested in your service at events can compel them to take that final decision. You can showcase to them how your service is better than others in the market. Events are a good opportunity for better engagement with potential customers.
The Final Note
As you know when the lead enters the sales funnel they aren't completely sure about your service. They might be interested in what you have to offer but they haven't taken that final decision. You can improve your conversion rate by nurturing those MQLs. There are many B2B lead nurturing strategies that you can implement to impact your MQLs. But first you need to build trust and credibility of your prospects on your brand to make them choose you. This can happen only over time and by a strong lead nurturing campaign for B2B.
Akshay Divate
More and more companies are utilizing account-based marketing in their business, and this trend isn't showing any signs of stopping. And it's no wonder. One of the great benefits of account-based marketing is that
Akshit J
B2B marketing is becoming complex with each passing day. Customers' expectations are rising. Competitors are increasing. Profit margins are shrinking. Newer challenges are coming. Moreover, the global economy is plummeting. In such challenging times,