One eminent scholar once famously said that business has only two functions – marketing and innovation. Unless you innovate and continuously evolve your marketing as per the trending norms, expecting good results will always be a mirage. Therefore it is vital to always go with the flow, adopt newer marketing techniques, and embrace the change gracefully for better gains. Doing so only can leverage your business potential and help you move vertically on the ladder of success.
To help you out what is trending these days in the B2B marketing world, we have crafted this special blog for you. Check these interesting B2B marketing trends and implement these in your marketing strategies to take your business to the next level of success.
Adopting Multi-channel Marketing Strategy
Gone are those days when a single B2B marketing channel delivered expected business results. Now the world has transformed, the scope of marketing has expanded, and multiple new B2B marketing channels have emerged.
Further, the world has moved far beyond print ads/radio ads. Now unless B2B marketers advertise their services on various multi-channel platforms simultaneously, chances of creating an impressive brand awareness plummet drastically.
Research shows that when enterprises use 3 or more channels to advertise their services (for a single marketing campaign) they get 287% more purchase rate.
Customer retention rate increases by 90% when B2B marketers use an omni-channel marketing strategy than a single channel.
A few of the popular multi-channels are
Social Media Marketing
SMS Blast
WhatsApp Campaigns
Email Marketing
Web Page Promotion
TV Ads
Radio Ads
Print Ads
Digital Ads
Digital PR and Blog Promotion
Adaptability to Voice-based Search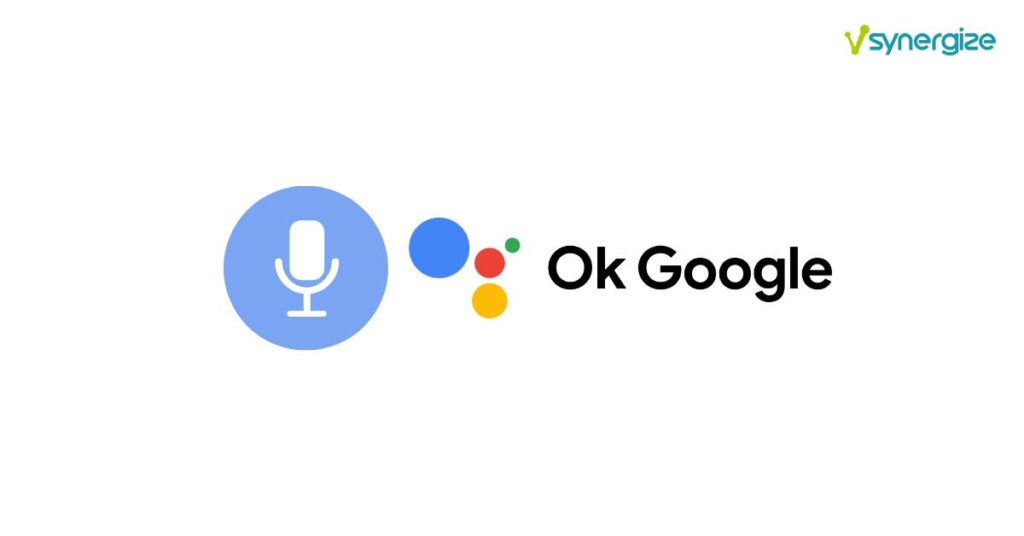 The voice-based search was started to simplify grocery shopping but over the period of time, it has made its presence felt in various other spheres of human life. Now people use it to ask questions, to play their favorite songs, get directions, and whatnot?
Today, people are steadily and growingly preferring voice-based search over text. It is believed that globally 1 billion voice-based searches have been already made. It is expected to touch 5 billion by 2021 and 6.4 billion by 2022.
As the world is drifting towards voice-based search, B2B marketers must need to look into this aspect very seriously. Enterprises need to re-strategize their search engine marketing strategy so that they can cater to the audience who will use voice-based search in the future. It is one of the most vital B2B marketing trends that is touted to revolutionize the way people search in the B2B marketing world.
Predictive Analysis will Gain Prominence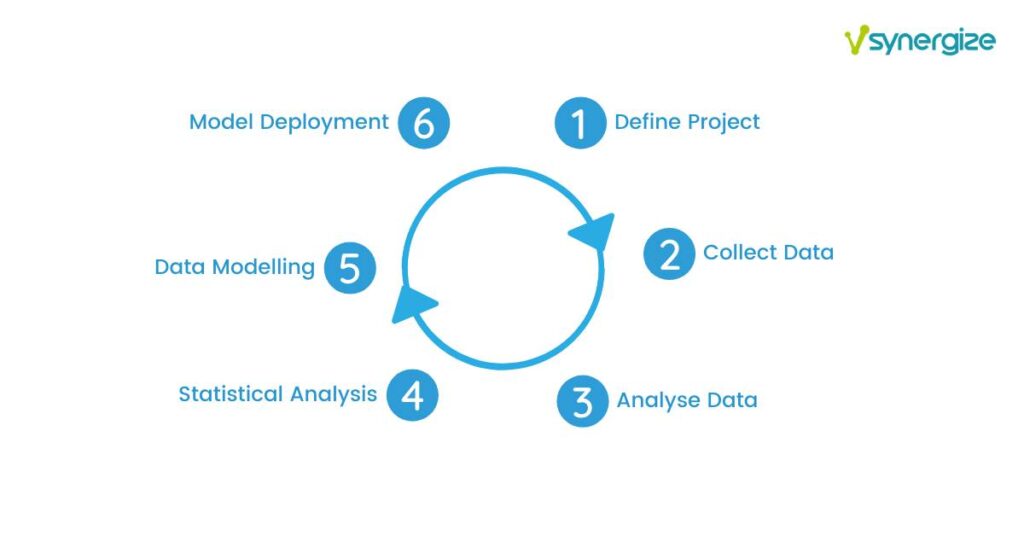 When you play your favorite songs on YouTube, then after some time it automatically presents you a set of next songs based on your likings. When you go to a website and return with or  without any purchase, google frequently pop-ups ads related to that product/service.
How does it happen? Did you tell YouTube or Google about your preferences?
Surely not!! It's predictive modeling that behind the scenes runs and helps enterprises to understand customer behaviour and presents them something they need for.
You might be wondering why at all we are telling you about the dynamics of the B2C world. Well, the consumer mindset is more or less similar when it comes to online browsing and purchasing. Predictive analytics will thus remain an important B2B marketing trend in 2021 to watch for.
B2B marketers, if utilized Artificial Intelligence, Machine Learning, along with Predictive Modelling properly can evaluate their customers' past behaviors better. It helps them gain deeper insights about their prospects and assists them in targeting those people with the right B2B marketing strategy.
Surge in Digital Events
Pandemic, widespread internet connectivity, increased usage of mobile devices, accessibility, and affordability. These factors have given rise to digital events. Moreover, the kind of reach, trust, and bond virtual events build play a significant role in the growth of any organization.
87% of B2B marketers believe that conducting virtual events play an important role in their overall success factor.
Online events not just help them gather quality B2B data but also boost brand awareness amongst key prospects, and help them educate further to create a better pull towards the brand. These are the reasons many different types of digital events are gaining popularity these days, famously include:
Webinar
Virtual Expo
Virtual Fair
Online Summit/Conference
Podcast
Live Demo
Q/A Sessions
Virtual Roundtable Discussion
Keeping the current world situation in mind, one can easily analyze that the usability of digital events will surge along with time and they will remain one of the most talked-about B2B marketing trends in 2021.
Dominance of LinkedIn Continues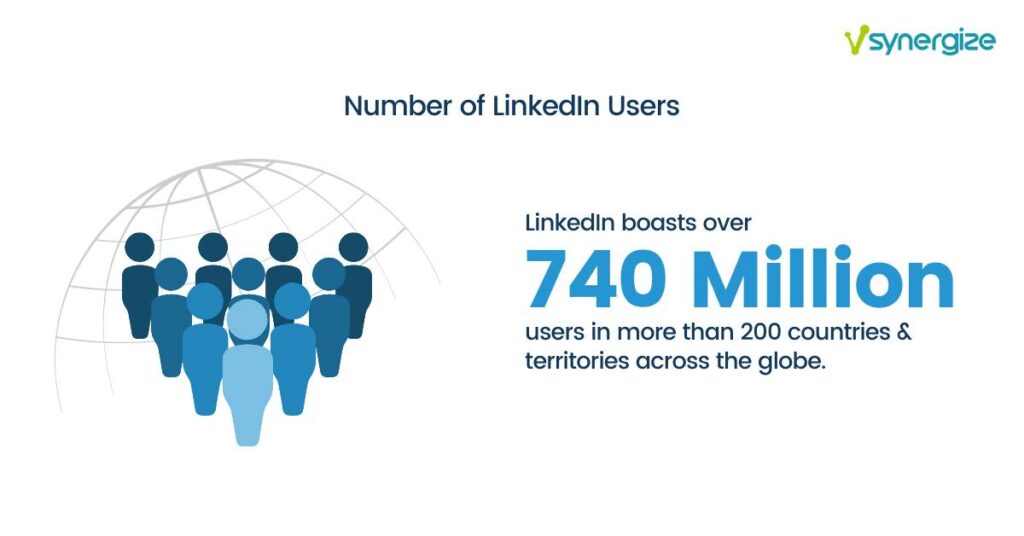 Lead generation is one of the most important aspects while crafting any B2B marketing strategy. Undoubtedly, with 740+ million active users and 55+ million registered companies, LinkedIn is the best goldmine for B2B marketers. As no other player is seen giving a fraction of the competition to LinkedIn, even distantly, it will continually act as the lead generation engine for B2B marketers in the times to come.
This platform will continue to dominate the B2B marketing world and attract the attention of more B2B marketers in the near future for various reasons like:
79% of marketers believe that LinkedIn is a very good source to generate leads
43% of marketers say that they have earned at least one customer from LinkedIn
80% of B2B leads come from LinkedIn
LinkedIn is 277% more effective at generating leads than Facebook and Twitter.
Increased Usage of Video Marketing & Augmented Reality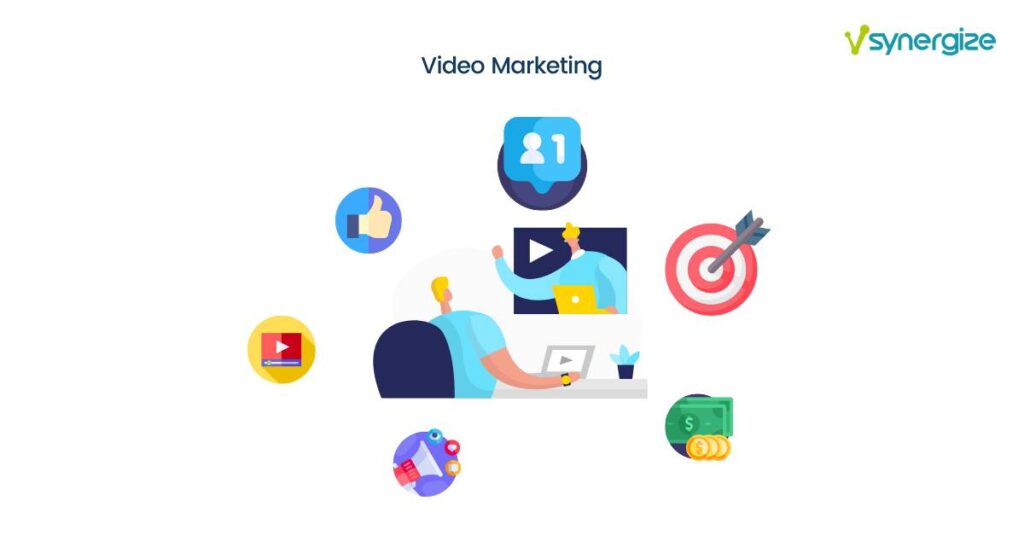 The list of B2B digital marketing trends will be incomplete if we do not tell you about the fascinating world of Video Marketing. It is one of the best B2B sales tactics that marketers are using these days to achieve business goals. As video content is more eye-catching, engaging, easy to understand, and easily accessible to all age groups, it is becoming a popular medium amongst marketers. Enterprises use videos to promote their products/services, case studies, testimonials, work culture, product demo, etc. You must also leverage its power to influence your prospects as it gives great benefits. Not convinced. Look at these fascinating facts.
70% of B2B marketers love to watch product/service videos before making a final purchase decision
86% of marketers believe that video marketing helped them increase website traffic
78% of marketers revealed that video marketing boosted their sales by impressive numbers
85% of marketing gigs say that video is a powerful way to get attention online
Interestingly, viewers also claim that they retain 95% of a message when consumed via video
The advent of Augmented Reality has further increased the effectiveness of video marketing. Viewers can experience a real-world experience through virtual reality using compelling graphics, audio, and advanced technology. Marketers thus need to give special focus on video marketing along with augmented reality to boost their lead generation and sales throughput.
Micro-influencer Marketing Will Grow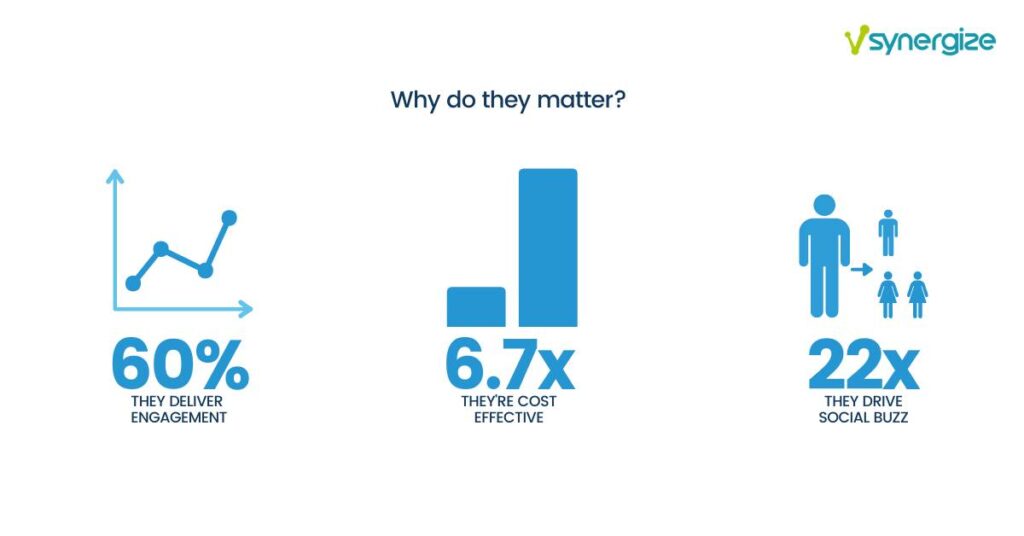 The popularity of social media platforms has given rise to one new community the world over i.e. influencers. Persons who carry substantial popularity and power to influence social media users.
In the B2C universe, brands have already been using popular influencers to market their products for the last couple of years. What's new is the surge of influencers in the B2B world. Enterprises nowadays are increasingly hiring micro-influencers for a variety of good reasons.
Carry a strong connection amongst their followers with the ability to influence their minds
Budget-friendly as compared to hiring a big celebrity
Allows location-specific targeting
Gives higher ROI on minimal investment
Performance is easy to track
A plethora of options available as there is no dearth of influencers
Choose influencers based on various factors like expertise, number of followers, power to influence, area, age, sex, budget, etc.
No big legal or complicated professional obligations required as needed while hiring a big celebrity. Completely flexible contract with no long strings attached.
Despite COVID-19 pandemic, it is expected that influencer marketing will become a $13.8 billion industry. Its popularity is well-known and power is well-recognized for boosting business growth.
Investment in Paid Marketing will Rise
Organic marketing plays an important role in the B2B world. As it allows brands to create brand awareness, boosts website traffic, and generates B2B leads cost-effectively. However, when it comes to elevating the performance of marketing endeavours or achieving maximum throughput via any marketing campaign, it is the paid advertising that comes as a saviour. This is the reason, paid marketing is increasingly catching the eye-balls of B2B marketers and considered as a top B2B marketing trend across the globe.
54% of enterprises use paid ads along with organic content marketing to ace marketing business
Paid advertising gives $2 for every $1 spent – a whopping 200% ROI rate
Google Ads' network reaches 90% of internet users (across the world) via 2 million websites
These facts reveal why paid marketing is a favorite amongst B2B marketers and why it is counted amongst  popular B2B marketing trends to watch out for in 2021. Use it along with organic campaigns, you will see a tremendous increase in sales. That too in a very limited time.
Final Words 
The world is constantly evolving. Adaptability to newer technologies is rising. Consumer behavior is changing. Newer marketing strategies are rising. When so many reformatory changes are happening every then and now, do you think continuing age-old marketing practices can still give you the expected results? Definitely 'No'.  You need to reinvent your marketing game as your competitors might have already geared up their arms and must be exploring these newer marketing tactics to meet their business endeavours. Embrace new marketing techniques to stay relevant in business.
Akshay Divate
More and more companies are utilizing account-based marketing in their business, and this trend isn't showing any signs of stopping. And it's no wonder. One of the great benefits of account-based marketing is that
Akshit J
B2B marketing is becoming complex with each passing day. Customers' expectations are rising. Competitors are increasing. Profit margins are shrinking. Newer challenges are coming. Moreover, the global economy is plummeting. In such challenging times,