For any business, its customers are very important. Customer Relationship Management software and tools help businesses to manage and organize their customer data. Therefore, it is vital that you choose reliable and efficient CRM software. The best CRM software or tool is the one that provides you with complete and valuable insights about your customers. It helps you to track various activities and tasks that you need to do to keep your customers satisfied. Keep reading the blog to know the best CRM software and tools for 2022 that you can use.
Top 10 Best CRM Software and tools for 2022
In this section, we will discuss various CRM softwares that you can utilize for customer management. These best CRM softwares can help you to increase sales and retain more customers.
1. Hubspot

Hubspot is one of the best CRM software as it offers marketing, sales, and customer service tools in one place. It helps to keep track of all your customer engagement and interactions in one spot. You can manage up to one million contacts without any time limit and expiration in the free version. Another highlight of Hubspot is that it integrates all the email inboxes on the same platform. If you are confused about this software then you can try its free version. The paid package of this one of the best CRM tools starts from $45 per month.
2. Salesforce
Salesforce is a cloud-based system and has various features for business needs beyond enterprise CRM systems. It can easily integrate with your current sales, marketing, IT, and customer support systems. The best feature is that you can customize it to fit your particular business needs. With Salesforce you can stay connected and updated with your business and focus on your customers. If you have any questions then you can go to the Salesforce experts. They also have training videos and certification programs. The paid plan pricing starts from $25 per user per month.
3. Pipedrive
Pipedrive is a CRM software ideal for small businesses. It comes with advanced features which make creating websites and tracking emails easy. It helps to manage and control the sales processes so that you can focus on your business. This software has an activity-based methodology making it easier to track sales and do lead follow-up. You can simply integrate Pipedrive with other programs such as email, OneDrive, Google Drive, and so on. If you are not sure then you can try its free 14-day trial. The pricing of the paid plan for this one of the best CRM systems starts from $12.50 per month.
4. Bitrix 24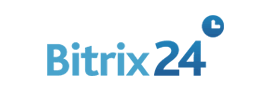 Bitrix 24 is an all-in-one package as it comes with full CRM capabilities and features. The highlight of this software is its ability to centralize all incoming and outgoing communications in one place. Bitrix 24 can easily integrate with other VoIP providers, work chat, video, telephone, and much more, etc. There are many other features that allow you to create departments, share or view work and have internal chat. The trial package is free for unlimited users and only a few features are available. The paid plan pricing of this one of the best CRM tools starts from $19 for two users.
5. NetSuite CRM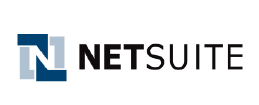 NetSuite enterprise CRM software provides real-time sales data, forecasting, and a 360-degree view of customers. It also helps to streamline lead-to-cash processes. It provides complete visibility and has a set of forecast tools that help you to grab every opportunity. Apart from that it also delivers quotes, integrated eCommerce capabilities, and order management. You can contact its sales team to know the pricing as it depends on the features you choose.
6. Microsoft Dynamics 365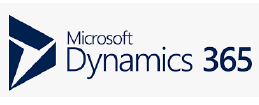 Microsoft Dynamics 365 comes with many features and helps to enhance marketing effectiveness. It aids in driving sales productivity through social insights, business intelligence, and customer management. It provides accurate reports, mobile CRM, sales forecasting, and analytics. This software has built-in digital intelligence that enables you to predict customer needs. So that you can meet those requirements and build in credible relationships and close more deals. It is among the top-rated CRM systems and its pricing starts from $63 for a user per month.
7. Zendesk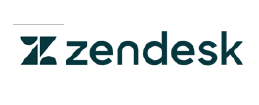 Zendesk is a good Customer Relationship Management software with so many advanced features. The top feature of this software is its Zendesk live chat and Automated outreach.
The automated dialer feature in it calls people on the list one after another. It has activity reporting and prospect list building as well. This can help to enhance the pipeline visibility for the sales teams. The pricing of the full version of Zendesk noted in the best CRM systems starts from $93 for every user per month.
8. Freshworks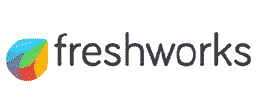 Freshworks is a great CRM platform for small businesses and enterprises. You can do lead, account, and deal management easily using it. It has lead scoring which lets you know how close a prospect is to closing a deal. Your lead's interactions can be recorded in an organized way. This software also has an auto profile enrichment feature and provides a 360-degree customer view. The paid plan of Freshworks starts from $29 for every user per month.
9. Zoho CRM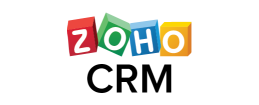 Zoho is a CRM platform that has a  wide range of features from automating business processes to social media integration. You can streamline all your notifications from various channels in one place in real-time. With Zoho, you can create distinct portals for your customers, partners and let them get their services accordingly. Another great feature is its available API that helps in creating custom application integrations. If you are looking for an affordable CRM technology then Zoho CRM is the right choice for you. The Zoho CRM beginner plan starts from $12 per user per month.
10. Salesflare
Are you searching for an easy-setup Customer Relationship Management (CRM) software? Salesflare is easy to set up CRM software with a simple user-friendly interface. It is a perfect option for small and medium businesses. This software auto enriches the contacts and companies list from data available in the public sources. The highlight is its automated reminders that never forget to remind you customer follow up, answering an email and meeting notes. It can also automate your repetitive emails, saving your sales team's time. The pricing of Salesflare is quite fair starting from $30 per month for every user.
The Bottom Line
For every business, it's important to interact and manage its customers. However, maintaining a good relationship with customers and clients isn't child's play. But you can ease this task of your sales team by using CRM tools and softwares. CRM tools and softwares help to keep your customers' data and contact information in one place. It aids in managing and interacting with customers, and partners easily. There are various CRM softwares available in the market that you can use.
Akshay Divate
More and more companies are utilizing account-based marketing in their business, and this trend isn't showing any signs of stopping. And it's no wonder. One of the great benefits of account-based marketing is that
Akshit J
B2B marketing is becoming complex with each passing day. Customers' expectations are rising. Competitors are increasing. Profit margins are shrinking. Newer challenges are coming. Moreover, the global economy is plummeting. In such challenging times,