Generating demand for a business is one of the most challenging tasks for B2B Marketers. They need to strategize and evolve as per the B2B marketing industry changes. The ultimate aim is to get high-quality leads in the funnel and push them to close a deal. A good marketing strategy is one that ensures a smooth flow of leads and high conversion rates.
However, with technological advancements, there are many tools and software coming into the market. B2B Marketers can utilize the demand generation solution and improve their sales funnel. Keep reading the blog as we will discuss the best demand generation tools that you can consider using.
What is Demand Generation?
The concept of demand generation comes into play at the beginning of the sales funnel. The goal of demand generation is to create awareness and demand for the products or services among prospective customers. There are various tactics used for carrying out a demand generation strategy B2B. 
Content marketing, social media, and lead nurturing are significant ways to generate leads. With a demand generation strategy, you have to focus on building a strong relationship with customers and establishing trust.
Best B2B Demand generation tools that you must know
When we talk about demand generation tools, we don't mean that they'll generate demand for you. However, these tools will help you to design, automate, strategize and provide reports for your demand gen campaigns. Now, let's have a look at the best demand generation tools that you can utilize.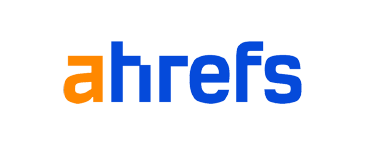 For your website to pop at the top of search engine results, it is important that you optimize your content using SEO. When your site is at the top, the chances of your prospects landing on your page and providing contact details increase.
The Ahrefs tool can help you to improve your SEO strategy and provide the right insights. You can know the keywords and topics that are receiving the maximum traffic. Accordingly, you can plan your content strategy and enhance your demand gen efforts. 
Nowadays, grasping the attention of the audience isn't easy. You need to stand out among your competitors and give a special experience to your prospects. Well, one of the newest trends in marketing is interactive content. 
With the help of the Ion tool, you can build interactive experiences easily and include them in your B2B demand generation tactics. It comes with various templates and can help you to increase your audience engagement. 
Ion also gives audience insights and you can run A/B campaigns with it. These insights can help you to understand your audience better and modify your demand generation programs accordingly.
Are you looking for an Account-Based Marketing (ABM) demand generation solution? If yes, then your search is over as ABM Demandbase does it all. You can use it to personalize your marketing efforts.
The main feature of ABM Demandbase is that it identifies the engagement level of accounts. It uses a lead scoring method and assigns scores to leads based on their activity such as reading a blog or clicking on an email etc.
This ABM Demandbase tool is helpful for Account-Based Marketing strategy and has a full tracking system. It also provides reports of all your ABM campaigns and assists you in making better marketing decisions.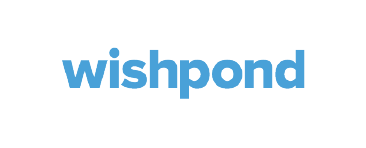 If you'll do what every marketer is doing, then chances are less that you'll get the attention of your audience. You need to come up with unique ways to engage your prospects. Conducting contests and events can help you with that.
Wishpond is a tool that has several templates and contest styles to choose from. You can select and design the template accordingly and hold contests on various platforms such as websites, Facebook, LinkedIn, mobile apps, etc. This can help to attract new prospects and generate demand for your business.
Social media is a powerful tool for influencing and engaging your target audience. RiteKit is a digital tool that you can add to your stack to boost your social media strategy. It can help you spice up your social media posts with current trends and relevant hashtags.
You can use RiteBoot or RiteForge to develop attractive and compelling posts for social media. You can utilize RiteTag for adding appropriate hashtags to your posts and images. If you are confused about writing a persuasive CTA, then Rite.ly can help you with that.
Apart from that, with RiteKit you can get a complete analysis of your demand generation campaign. This will help you to know the loopholes in your campaigns and the steps you need to take to improve.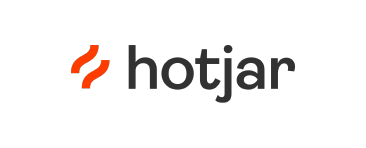 Won't it be better if you'll be able to analyze your website visitors' real-time behavior? By knowing how your prospective customers navigate through your site and what leads them to take action, you can strategize better.
Hotjar is an amazing tool that can help you to map out your potential customer's journey. It can help you understand how customers think and the best possible ways to place your CTAs. You can know the loopholes in your landing pages, make improvements and increase your conversion rate.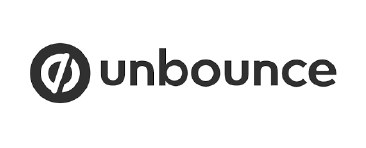 Oftentimes, you create various landing pages just to make sure it attracts the maximum leads. However, testing all these pages takes too much time and effort. You can make this task easy by using the Unbounce tool.
The Unbounce tool provides you with the ease of testing various versions of a landing page in real-time. This can help you to determine which page works best for you. Also, it has a drag and drops function which allows you to make quick changes and do testing faster.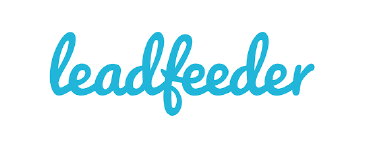 Leedfeeder is a good tool for focusing on lead nurturing with your B2B demand generation marketing. It lets you know who or which prospects are visiting your website and are engaging with your content. Then, it identifies what business background they are from and finds their contact information. 
You can use this information to connect and follow up with new leads. Start by giving them information about your business and how your service will be helpful to them. The goal is to build their trust and lead them to the end of the funnel. You can do this at your own pace depending on your sales timeline. 
Wrapping Up
Demand gen is an important aspect for any business to ensure its growth. There are many B2B demand generation strategies that you can implement for success. However, you can boost this process by using demand generation tools and software. These tools can help streamline your processes, save money and enhance your marketing efforts. Attracting high-quality leads to your sales funnel will help to improve your conversion rate.
If you are looking to generate more high-quality leads and improve your marketing and sales funnel conversion. Then, you can reach us now at +1-732-481-9424 or email us at info@vsynergize.com. Our demand generation experts bring some of the most innovative and ROI-driven demand generation techniques to help strengthen your lead pipeline for the short and long term.
Akshay Divate
More and more companies are utilizing account-based marketing in their business, and this trend isn't showing any signs of stopping. And it's no wonder. One of the great benefits of account-based marketing is that
Akshit J
B2B marketing is becoming complex with each passing day. Customers' expectations are rising. Competitors are increasing. Profit margins are shrinking. Newer challenges are coming. Moreover, the global economy is plummeting. In such challenging times,