Are you thinking about starting your own business? If so, then you must be wondering what are some of the best marketing practices for startups? How can you create a successful startup marketing strategy? Well, we will answer all of your raising questions in this blog. A startup marketing strategy is the first impression of your business and can work wonders. Here, we will guide you on how to create a successful startup marketing strategy step by step.
Steps To Create A Successful Startup Marketing Strategy
To build a successful startup marketing strategy, you must have a robust content marketing strategy. You must conduct research, analyze data, and create a well-thought social media campaign.
1. Research Your Target Market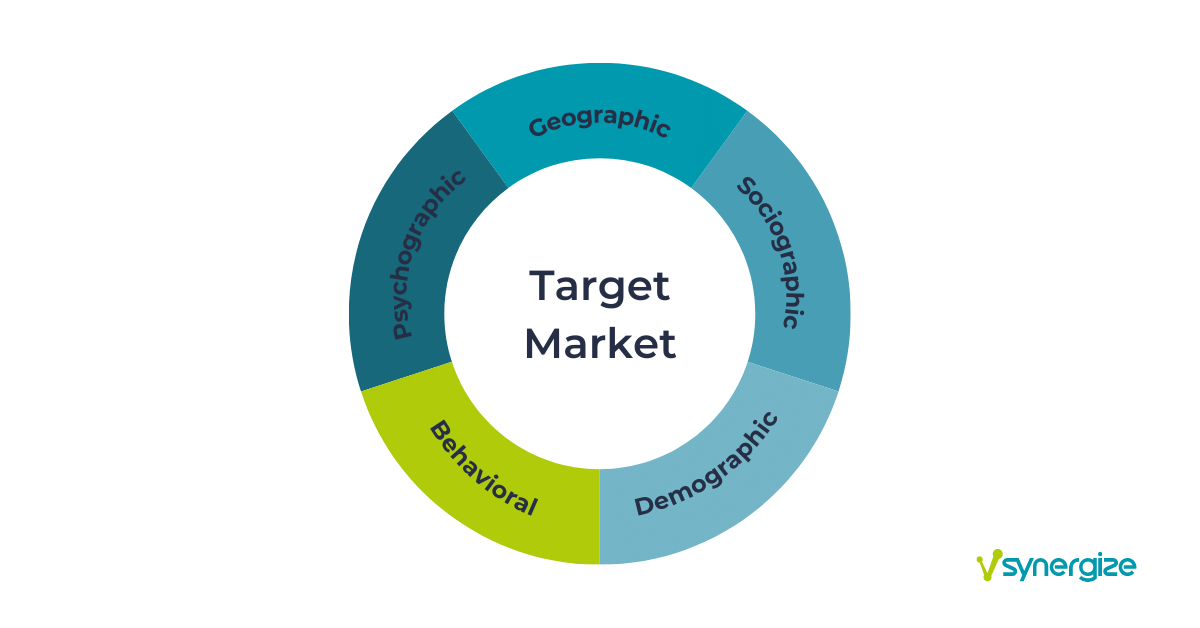 Before putting your startup marketing plan in front, you must know who your target audience is. First, have a look at what your business has to offer and who you think would be an ideal customer for it. What businesses would benefit from your services and who can afford them? Knowing about your target audience is important so that you can create a targeted startup marketing strategy.
Researching your target audience and knowing their preferences, likes, and dislikes would aid you in bringing forth the best content marketing strategy. You can create compelling content that touches your customers' pain points and highlights your service as a solution. For doing this, you must first know your target market well.
2. Create Brand Awareness And Set Achievable Goals
As a startup, your first goal should be to create brand awareness. People are unaware of your company and what you do because you are a new player in the market. Therefore, you should start by introducing yourself to potential clients.
Try to create a brand identity that sets you apart from your competitors. Your social media marketing strategy should strongly highlight your business values and brand logo or products. The main goal of your startup marketing plan should be to reach the majority of your target audience.
After increasing brand awareness, your objective should be to acquire new customers. Encouraging people to sign up for your services and become active customers is a task. You need to develop an effective social media marketing approach that not only captures people's attention but also establishes credibility.
3. Decide Your Budget
Prior to creating a startup marketing strategy, you should decide your budget. Determining the cost that you are willing to invest in marketing tools and tactics is important. After that, you need to analyze the different marketing channels that work best for your business. The best way to decide is to consider the objectives you want to achieve and the channels suitable for it.
You can look up cost-effective marketing strategies and tools. But don't focus too much on low budget rather see what channels can bring value and effective results to your business. As a startup, it is vital to create brand awareness and reach as much of the target market as possible. Afterward, you can increase your budget as your business grows and refine your marketing strategies accordingly.
4. Use Multiple Marketing Channels
To reach a wider audience as a startup, you must use various channels for marketing. Broadly, there are four basic ways you can connect with your target market which are as follows:
Websites: Create a compelling and versatile website. Making fascinating and captivating web pages is one of the finest ways to grab people's attention. Additionally, use Search Engine Optimization to increase your website's visibility and increase organic traffic.
Email Marketing: Email marketing is a proven way to build an effective customer relationship. You can add a form to your website for visitors who want to receive your emails. Then, you can send your subscribers relevant and informative emails about your service.
Social media marketing strategy: These days, people are very active on social media sites. You can create your company's profile on social media platforms like LinkedIn, Instagram, Facebook, and Twitter. Having multiple touchpoints for your customers to connect with will help to create credibility and trust. You can even run Facebook, LinkedIn, and Instagram ads to attract new customers to your business.
Content Marketing for startups: It is the easiest and cheapest way to connect with your target audience. It mainly focuses on creating impressive blog posts, articles, videos, and infographics for your potential customers. By providing valuable content and information to people, you can engage with them and create good business opportunities
5. Set And Track KPIs
To know the success of your startup, it is crucial to have definite metrics. You must set goals and check Key Performance Indicators (KPI)s to track your progress. You can choose KPIs according to your goal like if you want to raise brand awareness then social shares, and website traffic would be important. If your goal is to get new customers and make more money, then the KPIs should be on the basis of daily or monthly sales conversion rates.
With the outcome of different campaigns, you can know more about your audience. Setting goals and tracking the results of your campaign will aid you in knowing the loopholes in your strategies.
6. Modify Your Marketing Strategy Periodically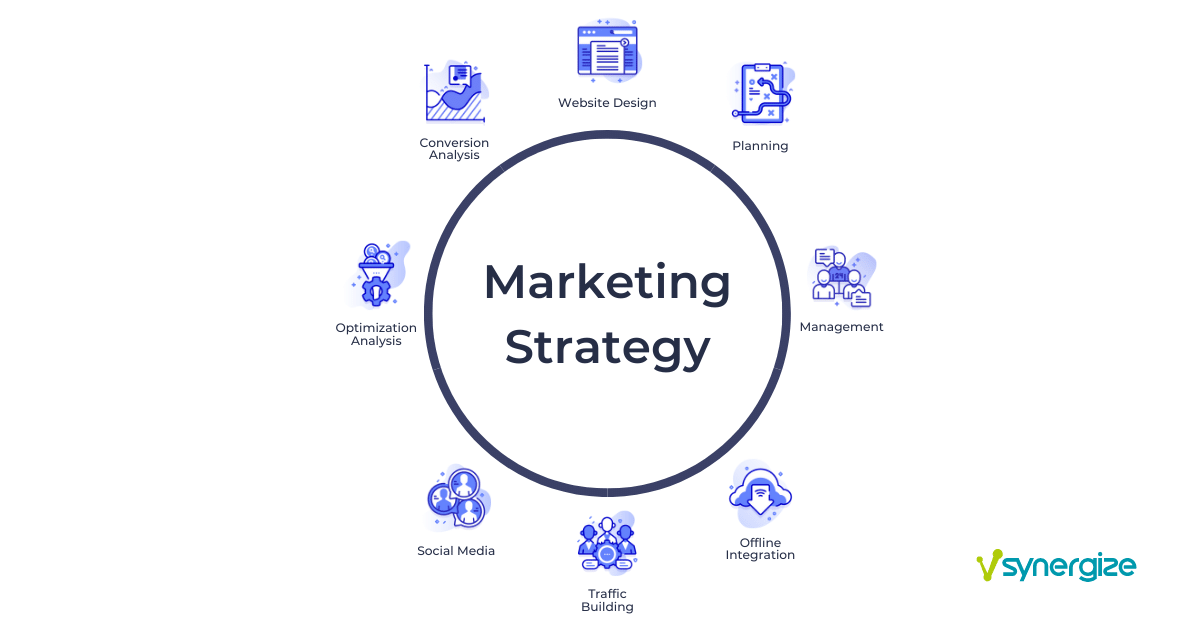 Your marketing strategies should be based on how the audience responds to each of your channels. It's important to discover what works best for your business and what improvements you can make. You can try and test out different marketing strategies till the time you don't find the best one.
For example, for seeing the impact of emails, you can do the A/B testing. In this, you can add up to three variations of emails and choose a single variable that gets the most engagement. By doing this, you'll be able to make out what should be the vital factors for your email marketing strategy.
Collecting different data from different campaigns can give you a lot of insight into what the audience likes and dislikes. You must use it to your advantage and modify your startup marketing strategy accordingly.
Final Thought…
When you are just starting your business, there are many risk factors. Your top goal is to acquire new customers, users, and subscribers. However, the key to this is to have a robust startup marketing strategy. As simple as it may seem, developing a successful startup marketing strategy is difficult. But don't worry; we'll assist you with this. In the above blog, we have given some proven expert steps to help you plan your startup marketing strategy.
If you are looking to generate more high-quality leads and improve your marketing and sales funnel conversion, please write to us at info@vsynergize.com. Our team of lead generation experts brings to the table some of the most innovative and ROI-driven lead generation techniques to help strengthen your lead pipeline for the short term as well as the long term.
Akshay Divate
More and more companies are utilizing account-based marketing in their business, and this trend isn't showing any signs of stopping. And it's no wonder. One of the great benefits of account-based marketing is that
Akshit J
B2B marketing is becoming complex with each passing day. Customers' expectations are rising. Competitors are increasing. Profit margins are shrinking. Newer challenges are coming. Moreover, the global economy is plummeting. In such challenging times,