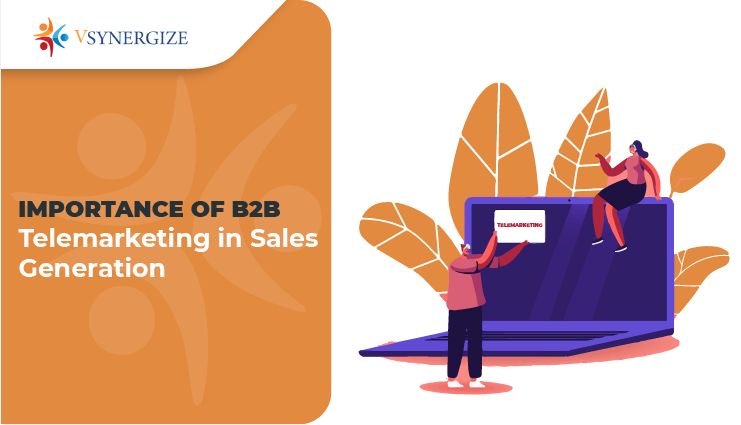 Importance of B2B Telemarketing in sales generation
Somewhere in our mental faculties it is registered that telemarketing calls are just spam and is not useful. Many companies have opted out of cold calling as gatekeepers in big companies have designed multi-faceted processes to keep decisions makers far from the reach of tele-marketers. While it is a hard reality that many businesses have turned their focus to digital and social media for marketing, B2B telemarketing is still a crucial tool for generating sales leads. Telemarketing is survival for many businesses in this day and age.
Here are four key reasons why telemarketing should be a part of your marketing plan –
Build a step-by-step relationship – B2B Telemarketing sales is not just about making cold calls and ending conversations then and there. Skilled telemarketing agents are an asset to all B2B businesses because they can convince key decision-makers to set up appointments which is the first step of setting up a relationship with the end client. Once the relationship is established, many more phone calls will be made and accompanying information sent to the potential client.
Use Drip marketing strategy – A successful drip strategy comprises of sending repetitive messages to end clients or prospective clients over a substantial period of time. A drip strategy consists of email marketing, emails that will be sent out automatically on a schedule. Telemarketing is a crucial marketing tool. When used appropriately as part of a larger marketing plan, it can help build and grow your business.
Ask pertinent questions – To be curious about what the customers exact needs are can always be beneficial to you. Asking questions will give you certain insights into what the ongoing problem of the customer is. Solving those queries in a seamless manner will help in discovering potential guidelines to make successful sales via phone call.
Handle objections – It is quite normal to encounter objections while pitching during a sales call, it is important to address it carefully assuring the customer that you have a solution to his/her problems. Companies should focus on delivering natural and intelligent conversations that can solve general problems.
Telemarketing is survival for many businesses in this day and age, if you are looking to generate more telemarketing sales leads, contact us. Our telemarketing services will get you high-quality leads to convert into sales.