Technology has changed the way enterprises do marketing. The rapid expansion of internet connectivity, telecom revolution, and constant innovation revolutionize the marketing business dramatically in the last decade. With the advent, popularity, and commercialization of social media platforms, the shift is steadily and impressively increasing towards digital marketing. Although there are many popular social media platforms like Facebook, Instagram, etc., where one can advertise their products/services effectively, when it comes to B2B marketing, LinkedIn tops the charts. 
This popular professional networking site presents B2B marketers enormous opportunities to promote their services globally with desired demographic targeting to meet their business goals efficiently. With 740 million members and 55 million registered companies, LinkedIn offers B2B marketers a goldmine to connect and grow their business in a timely and cost-effective manner. Although there are several ways to utilize this platform efficiently for business growth, things that are catching the attention of everyone are its popular recent developments.
Trending Developments 
B2B companies around the world are always in search of potential leads to fill their sales funnel uninterruptedly with high-quality marketing qualified leads (MQL) and sales qualified leads (SQL). It is a platform that promises exciting returns if used appropriately. However, nothing in this world is permanent and the only constant is 'change'. As technology progresses, new things come into the market to simplify or broaden the business further. Those who keep a close eye on the latest developments possess greater chances to optimize their strategy better and utilize them for greater benefits. Here we present to you some of LinkedIn's latest developments to watch for. 
LinkedIn Stories:  
Have you ever used or seen Instagram stories? Isn't it quite engaging and eye-catching? Wait, now you can use a similar feature on LinkedIn as well for better engagement with your targeted audience.  
LinkedIn stories is one of the most talked-about features that LinkedIn has added recently. It allows you to post pictures/graphics or videos that appear for just 24 hours. LinkedIn Stories enables brands to give personalized messages in a more dynamic manner to grab their eyeballs and is used as an effective medium to boost awareness about key developments. These days, many people find it time-consuming to visit a page and get aware of the latest happenings. Stories are a way to allure such an audience and pull them up towards your brands. 
Dynamic Ads:
No matter how brilliant your digital marketing strategies are. The impact of organic reach is limited and it can no way be ever comparable with promoted content or LinkedIn Paid Services. If you are short of budget then organic means are the best suited to promote your content but if you have that privilege to spend some decent amount of money for LinkedIn B2B marketing then it can turn the game upside in your favor. As you can broadcast your content to a larger pool of audience, generate more leads, and create enhanced demand for your business on a few clicks. Dynamic Ads by LinkedIn can help you achieve your business endeavors as it assists marketers to personalize their Ads based on the desired targeting like location, industry, job role, etc. Moreover, with the LinkedIn campaign manager, you can analyze and track the performance of your campaign and optimize it further as per business goals. 
Video Chat Integration:
Text-based chat has been a quite popular medium for communications since its inception and various social networking sites have utilized it to capture the pulse of their audience. However, video calls make communications more natural and better as compared to text communications. Encashing this sentiment, LinkedIn has introduced a video chat feature where stakeholders can come together on this platform and communicate with each other via video calls. This professional networking giant has collaborated with Zoom, Microsoft Teams, and BlueJeans to integrate this feature in its app.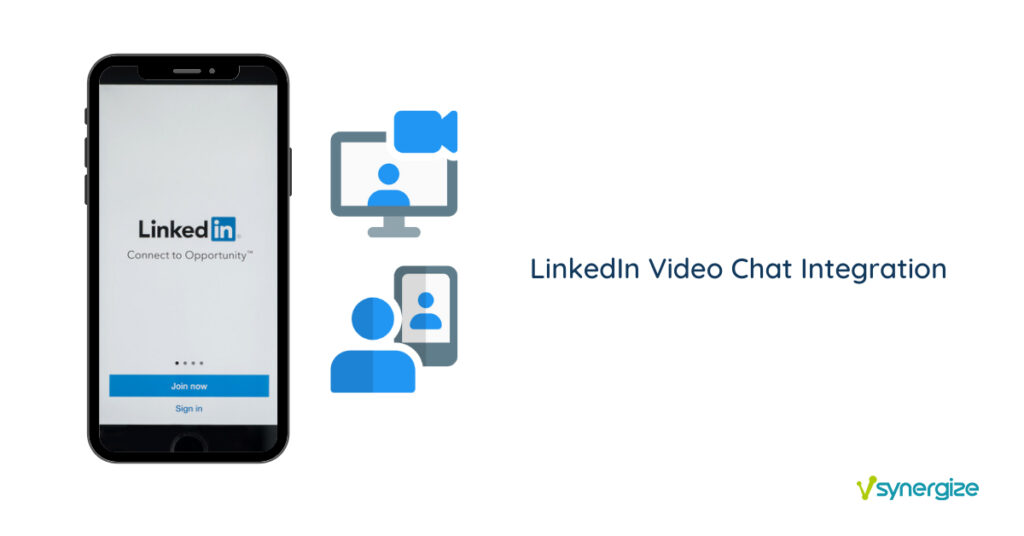 Message Editing 
Mistakes happen and it can happen from anyone. Although when connecting with professional people, if mistakes happen while typing content and you realize it after sending those messages, it really makes one feel a little embarrassed. But now you do not need to worry about such annoying situations. As LinkedIn has enabled a message editing feature where you can edit a sent message or even delete it without letting the receiver know (if he/she has not already seen it). Great!! Isn't it?? Now type without fear and communicate with greater confidence. This feature is enabled for InMail as well.  
Mass (Bulk) Messaging 
Want to send a business proposal to multiple people or an invitation to a select group of people in one go? LinkedIn can help you do so. However, LinkedIn has no such limits to send messages to your 1st level connections, researches reveal that more than 50 messages a day might turn your account into spam and even forced into account suspension. Therefore, use it carefully while using its mass messaging feature.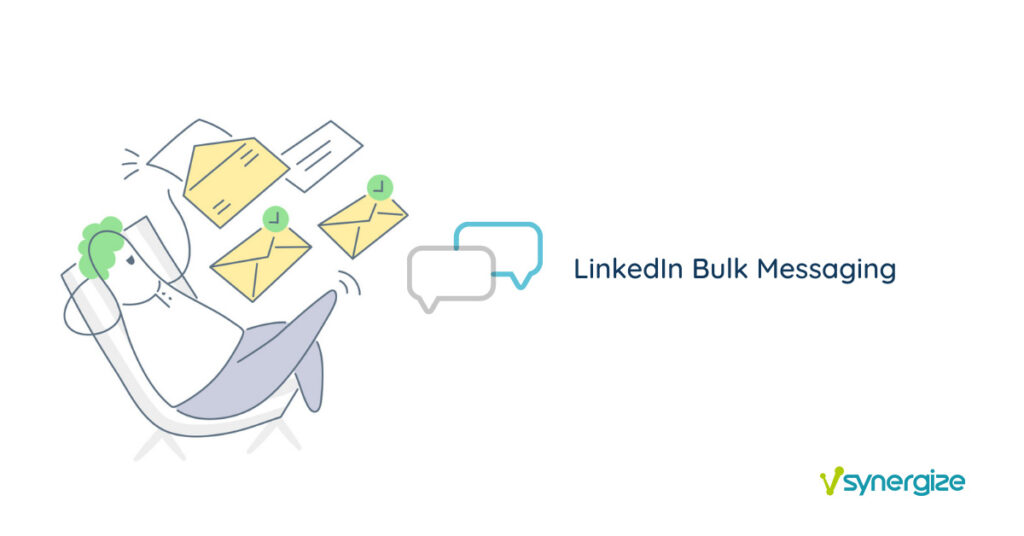 Booming Popularity of LinkedIn 
LinkedIn Marketing is gaining prominence these days as it enables enterprises not just to create better brand awareness, boost website traffic but also helps generate reliable business leads. Moreover, razor-sharp analytics about your organic as well as paid campaigns presents a 360* holistic view about what's working and whatnot. This helps LinkedIn B2B marketers to re-strategize their LinkedIn marketing strategy efficiently to fill the missing gaps and align their B2B marketing strategy as per targeted customers' likings on the go.  
The credibility and richness of this platform can be gauged from the fact that most of its members are well-educated people and trusted enterprises. Working professionals, job seekers, business owners, CxOs and higher management personnel, eminent institutions, and enterprises dominate this professional club. Many of these are the key decision-makers while buying a B2B product or service. It thus presents an enormous opportunity for B2B marketers to reach, connect, and sell their services for better business gains. This fact is further cemented by a recent study.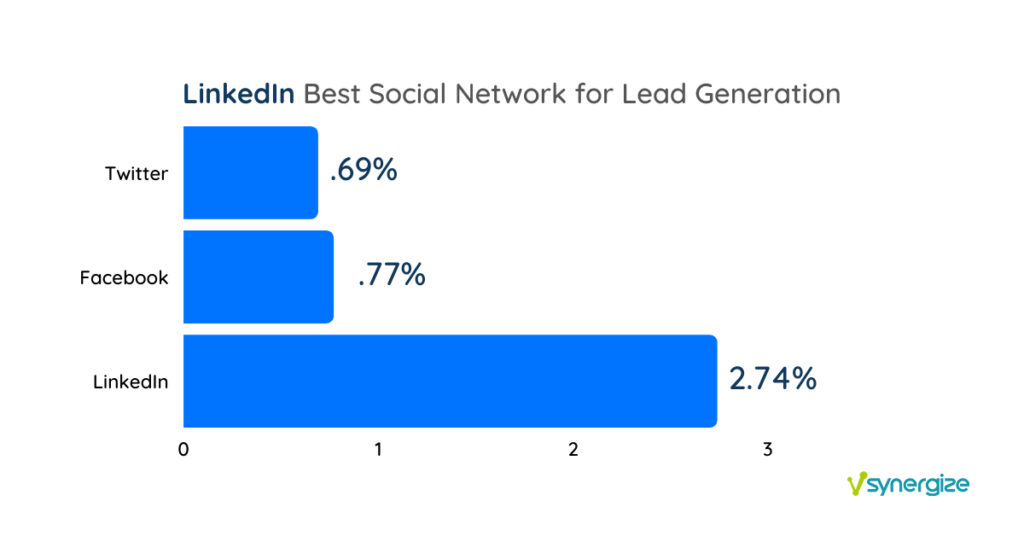 In a survey done by Hubspot, it is found that LinkedIn marketing helps generate 277% more leads as compared to Facebook and Twitter. The study further reveals that 79% of B2B marketers trust LinkedIn to generate leads. 43% of marketers said that they have got new customers while using an effective LinkedIn lead generation strategy.  
But is the business gain the only reason behind its burgeoning popularity? Definitely No. LinkedIn offers much more than that. The audience here is very premium and wants to remain updated about their interest areas and industry happenings. LinkedIn marketing satisfies this need by offering people quality content related to their domain likings that too at free of cost (mostly organic).  
Further, while many platforms are limited to a specific type of content, LinkedIn allows enterprises and individuals to create a robust branding onto their network using different types of content. You can do social media advertising, post content (Blogs/Case Studies/White Paper/E-book), Chat, post videos, infographics, images, podcasts, conduct webinars, virtual events, etc., to connect with your targeted audience. Several B2B organizations thus put their bet on LinkedIn marketing strategy to reap great benefits while utilizing this platform for their B2B marketing.
LinkedIn has grown quite rapidly in the last decade. In 2020 itself, this professional networking giant added 86 million more people/organizations under its net. Experts believe that this trend will continue to flourish and more professionals will join LinkedIn to strengthen their network for diverse gains. If you have not joined LinkedIn yet, come and be part of its robust network and promote your brand in a better way. It's a goldmine for B2B marketers that can help you connect with your targeted audience in a better way and assist you to take your business to the next level.
Akshay Divate
More and more companies are utilizing account-based marketing in their business, and this trend isn't showing any signs of stopping. And it's no wonder. One of the great benefits of account-based marketing is that
Akshit J
B2B marketing is becoming complex with each passing day. Customers' expectations are rising. Competitors are increasing. Profit margins are shrinking. Newer challenges are coming. Moreover, the global economy is plummeting. In such challenging times,