On the Move with Logistics & Transportation Firms
On the Move with Logistics & Transportation Firms
Logistics and Transportation
The logistics and transportation industry has been under immense pressure lately. From the pandemic that shut everything down to massive demand and staffing shortages, the industry is reeling from one hit after the other. VSynergize takes much of that pressure off. Scheduling, back office assistance, and call center services, your team can stay focused on the business of moving. We take care of everything else.
The Power of BPO for Logistics & Transportation
As your logistics firm grows and demand increases, you need a team that can grow with you. VSynergize can put more hands to work for you with a phone call. From increasing your call center staff to handle high call volumes to increasing back-of-house support so your team can focus on their core jobs, we offer the support your business needs.
Managing costs in the logistics and transportation industry is more important than in almost any other. Even a slight increase in fuel costs or a decrease in the number of transportation crew can cause massive disruptions. Knowing that all of your call center and back office needs are covered for far less than in-house staff can do it gives you peace of mind.
The tech team at VSynergize is here to deliver top-shelf innovations that help your company grow and be more efficient. Because we integrate it with your existing services and our back office and call center services, it's a seamless system that delivers efficiency and cost savings. We ensure smooth delivery of services to meet your business needs proficiently.
Bill processing

Shipment scheduling

Customer inquiries

3PL management

Staff services
Payroll

Collections

Bookkeeping

System-wide reporting

Administrative support
For over two decades, VSynergize has been at the forefront of BPO services. From the infancy of the outsourcing movement, we've been innovating ways to provide extraordinary service to our clients. Each client firm is handled as uniquely as it should be. From the first day of our services, you'll notice an increase in customer satisfaction, repeat business, and impeccable record-keeping.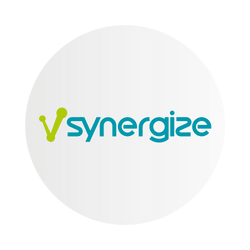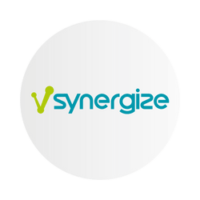 Have the right BPO services in place
The business processes in the logistics and transportation industry are the backbone of the business. It requires experience and innovation to keep up with the massive competition that enters the market every year. The team at VSynergize delivers precisely that for our clients, every solution customized to the clients' needs and concerns. 
Whether you have a network of 3PL providers, a team of in-house staff, or a hybrid model, there's a lot to maintain just to meet your corporation's needs and government compliance requirements. VSynergize's team guarantees that every transaction is handled flawlessly from start to finish. All you need to focus on is the actual movements of goods and people.
Get Your Customized Logistics and Transportation BPO Plan