B2B Marketing is a hyper dynamic industry where things change very quickly. You need to have an innovative thought process, appetite for risk-taking, a multi-dimensional marketing approach, and most importantly courage to make big decisions to attain success. There are many women business leaders who possess these qualities and helped transform countless B2B companies into a 'reputed brand'.
On the occasion of Women's Day 2022, we would like to highlight some of the most influential women leaders in the field of B2B who broke the boundaries of age-old stereotypes and proved the power of 'women empowerment' to the whole world. Their outstanding contribution to the business world and courageous leadership styles helped make the fortunes of countless enterprises across the globe. On this auspicious day, we honor the contribution made by these 'Super Ladies' that have become role models not just for women all across the world but for the entire human race.
Sydney Sloan – Head of Product & Industry Marketing – Zoom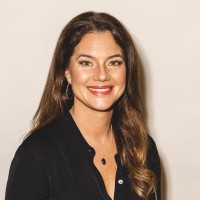 Sydney Sloan is counted amongst one of the most highly reputed and successful leaders in the B2B marketing vertical. She possesses great expertise in GTM strategy, brand positioning, pricing, packaging strategies, and partnerships. With her diverse and vast experience of over 25 years in the industry, she added unique value to several organizations and ensured transformative growth. Most notably, during her tenure at SalesLoft, she helped the company to grow from $16M to more than $100M in three years with her unique marketing endeavors. She believes in building long-term relationships with clients and has helped various organizations to transform their customer experience by wide margins.
Ann Handley – Chief Content Officer – MarketingProfs
If content is 'King' of every B2B marketing endeavor then Ann Handley is undoubtedly its reigning 'Queen' who knows how to rule over the hearts and minds of audiences with 'The Power of Words'. With her effective content marketing and digital marketing services, Ann helps enterprises to grow vertically. Forbes even recognized her work and bestowed her with a rare recognition – 'Most Influential Woman in Social Media'. She is the author of the Wall Street Journal bestseller book on business writing – 'Everybody Writes'. Her yet another book "Content Rules: How to Create Killer Blogs, Podcasts, Videos, Ebooks, Webinars (and More) That Engage Customers and Ignite Your Business" is also very popular amongst marketers all over the world.
Tracy Eiler – CMO – Alation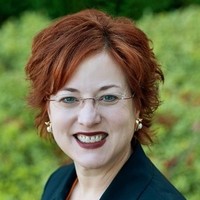 Tracy is an eminent marketer, author, and keynote speaker who made a unique niche in the industry with her thoughtful and distinct marketing approach. She is known in the B2B industry for her distinguished skills related to demand generation, marketing operations, account-based marketing, sales development, customer advocacy, and product marketing. Prior to Alation, she has held top positions in various notable enterprises like InsideView, GreenFig, Cloud9, MarkLogic, Replicon, Postini, etc. She penned down her industry experience in a popular business book 'Aligned to Achieve' in the capacity of its co-author.
Ardath Albee – CEO – Marketing Interactions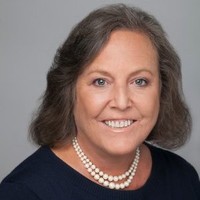 Spent approx 30 years in the industry, Ardath is considered one of the finest B2B marketing strategists in the world. Her exceptional knowledge about marketing automation and content marketing approaches helped various enterprises to upgrade their B2B marketing and sales performance impressively. That too by keeping the concerns of customers at the center of all their marketing operations. In her illustrious career, Ardath has served numerous reputed enterprises like Cisco Meraki, Quantum Computing, Inc., OpenText, Freshworks, Poly (Polycom), Dell Secureworks, Egnyte, Invoca, etc., to meet their revenue goals. She is a die-hard storyteller as well who wrote two popular marketing books i.e. 'eMarketing Strategies for the Complex Sale' and 'Digital Relevance: Developing Marketing Content and Strategies that Drive Results.'
Trish Agarwal – CMO – VSynergize
An epitome of 'Women Empowerment', Trish, has proved that nothing is impossible for 'Women' if one sets the goals right, gets courage to act on dreams, and continues towards their journey with relentless pursuit & determination. Her inspiring journey to rise to the top echelons of the corporate ladder gives us the glimpse of her unmatched grit, passion, self-belief, and intelligence.
She is known for her outstanding sales and marketing knowledge, and has helped various organizations across the globe to traverse onto the path of notable glory. With her exceptional expertise in various aspects of B2B marketing i.e. MQL, SQLs, HQLs, BANT leads, Content Syndication, Appointment Setting, Email Marketing, Social Media Marketing, Webinar Marketing, Survey-based Lead Generation, etc., she has transformed the fortunes of VSynergize phenomenally. Trish helped the company to become one of the top lead generation companies in the world from nothing that is today's fuelling the growth engines of countless enterprises globally. She is a popular wellness coach as well who firmly believes in the power of 'Yoga' and 'Meditation' and always strives hard to promote these things to a larger audience globally.
Melissa Chang – Founder – DemandScience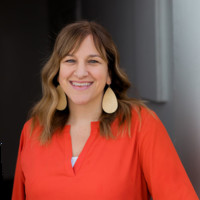 Melissa is currently leading DemandScience (parent company of PureB2B) that offers cutting-edge B2B solutions focusing on data, demand generation, analytics, and custom content publishing. Earlier, she rendered her services at PureB2B and helped various enterprises to improve sales and marketing ROI. For her distinguished performance, she has been conferred with a prestigious 'Silver Stevie Award in Women-Run Workplace of the Year'.
Pam Didner – Founder – Relentless Pursuit
Pam is a notable B2B marketing consultant, author, podcaster, and speaker. Her B2B strategic planning, account-based marketing, and innovative sales solutions help enterprises to grow big in a planned and effective way. She is an expert in content marketing who knows how to hit the right pulse amongst the audience with powerful and sales-driven messaging. Pam has proven experience in helping B2B companies operating in various verticals that include Technology, Manufacturing, Finance & Banking, Healthcare, etc., to align their sales and marketing endeavors to achieve greater business success.
Jacqueline Woods – CMO – Teradata
Jacqueline is a hardcore B2B marketing professional who earned immense respect in the industry for her innovative marketing approaches and result-driven deliveries. An MBA from the Marshall School of Business, University of Southern California, she stunned enterprises with her courageous leadership skills and expertise in various aspects of marketing & communications that include branding, planning & delivery, advertising, demand generation, public relations, etc. Her long list of prestigious employers reveals the sheer magnitude of her talent. She has served various eminent enterprises like General Electric, IBM, Oracle, etc in the past.
Sarah Kennedy Ellis – Vice President – Google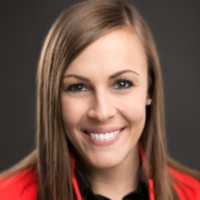 This passionate business leader loves marketing and finds great strength in solving complex B2B challenges for elevated growth. She has served numerous Fortune 1000 to tens of thousands of small businesses around the world in improving the outcomes of their sales and marketing efforts. Whether it is about demand generation, content marketing, account-based marketing or other B2B marketing techniques, she holds great expertise and can add more power to your business in a very cost-effective and proven way.
Cristina Jones – CMO – Salesforce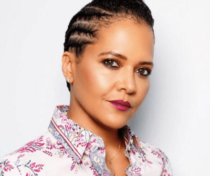 The biggest strength of Cristina is her way of leading. She looks at business and leadership with a broader perspective that makes her unique and successful. Cristina says, "When people and communities thrive, business thrives". She inculcates this noble philosophy in her business endeavors and always integrates customer advocacy, media partnerships, and influencer strategies to build positive & lasting relationships. Recently, her "Leading Through Change" series, got millions of viewers from across the world and earned her praises from all quarters of society.
A famous writer once rightly said that 'A woman is a full circle. Within her is the power to create, nurture, and transform.' These women with their unmatched confidence, courage, and diligence have proved such philosophy right.
Akshay Divate
More and more companies are utilizing account-based marketing in their business, and this trend isn't showing any signs of stopping. And it's no wonder. One of the great benefits of account-based marketing is that
Akshit J
B2B marketing is becoming complex with each passing day. Customers' expectations are rising. Competitors are increasing. Profit margins are shrinking. Newer challenges are coming. Moreover, the global economy is plummeting. In such challenging times,