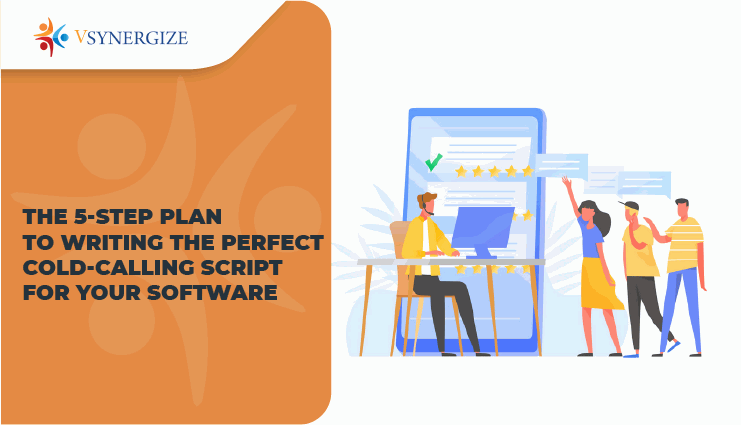 The 5-Step Plan To Writing The Perfect Cold-Calling Script For Your Software
Let's face it – development and marketing do not go hand in hand. Especially if it's the developer or main person behind the software doing the marketing. In times like these, writing a cold calling script can be the most daunting task a technical developer has.
However, that doesn't mean that cold calling should not be part of the plan.
If you found yourself in this dilemma, it is time to learn how to sound more professional and confident when presenting your projects, selling your software or just marketing yourself and your achievements through the phone.
So, how do you write the perfect cold calling script for software sales?
1.Start by knowing who are you speaking to
The first step is to know who you are about to speak with regarding your project. Knowing this will help you tweak the tone to formal (or informal) as well as your style of writing. How you approach a cold call can make the difference between closing a deal or getting rejected.
2.Determine the right channel for contact
Are you pitching your software to a magazine editor? Or a potential investor?
As you can see, these two are not the same caliber of people. When pitching to an editor, you can even connect with them on LinkedIn or research their social media accounts when handing your work over. However, when talking to investors, it's important to accent some of the things that make your software profitable and revolutionary.
3.Ask good questions and connect early
There is no doubt that you need to be a bit salesy when writing the cold calling script. This means that you should ask good questions instead of jumping to the sales right away. So, make sure to give out valuable information ('Hi, my name is X and I am calling to say X') and then start asking questions such as 'Is now a good time to talk to you?', or 'Have you heard about my new software and its benefits?' or other topics.
4.Listen thoroughly and respond tactically
A great cold calling script is not the one that has the most questions or brag in it. Instead, it is the one that perfectly balances the asking and answering. The idea is to always be able to respond to what the other side has to share. This will help you build trust over the phone and let them know that you care about their needs too.
5.Schedule another meeting to re-connect
Last but not the least is your main call to action which is the time when you can reconnect and discuss about your project again.
The truth is, many people want some time to think things through. So, it is wise to give it to them in the best way possible. If you ask me, I would say to ask for permission to follow up with your client and if they say yes – schedule a specific time when you will call them.
When that happens, it is important for you to narrate the discussion and keep them focused on the topics that you have discussed.
Cold Calling Is NOT Dead
In the end, cold calling is far from dead. It is one of the best strategies when selling or promoting a software, a great way to get clients on a retainer (subscription) basis and a solid way to build sustainable business relationships.
We hope these tips will help you convince and convert!