Do you know what is the core of sales and marketing functions? Well, the answer is B2B database. The success of sales and marketing campaigns depends on the accuracy and quality of data used. If you are using inaccurate data then all your marketing and sales efforts would go in vain. Nowadays, there are many database companies in the USA and it can be confusing to choose one. Here, in this blog we will tell you about the best data providers for B2B sales teams.
What is a B2B Database?
A B2B database is the contact information of the potential customers. It can help your business to get better engagement with the prospects and achieve higher ROI. B2B databases are based on the firmographic and demographic information of the target audience.
Firmographic data is the type of information that is used to categorize organizations on the basis of geographic area, no of employees, technologies and resources used, etc.
The Top 10 Best B2B Data Providers for Sales Teams
When your sales team uses accurate and quality data it increases the chances of closing more deals. Since you are targeting the right people in the right  companies with Ideal Customer Profiles (ICPs) and with personalized messages. Now, let us have a look at the top 10 best B2B data providers for sales teams. 
1. Adapt
Adapt consists of 100 million business contacts data across an array of industries such as Software & Internet, financial services, telecommunications and transportation, etc. The highlight is that the information that they provide is human verified and updated continuously. They have their own community of about 300,000+ users from where they collect information. Not only this they have Lead Builder that you can use to build your target ICP. It has various filters such as Industry, employee count, geography, revenue and so on.
2. Datanyze

Datanyze data provider company has a vast data of 48 million direct dial numbers, 84 million email addresses and data of about 120 million people. It has a Google Chrome Extension from where you can access contact information and company data directly. You can get the real time data from LinkedIn and many business websites. For example, if you click on Datanyze you can see all the employees that are on LinkedIn. Also their contact information is made directly available on the page. You can also get a free trial version of Datanyze if you want to see how it works.
3. Clearbit
Clearbit is a data provider company of over 200 million contacts at 20 million companies. Your sales team can know whom to target in the company based on the ICP. You can also see who is visiting your company website and personalize the best messages. The best feature about Clearbit is that it works with your existing technology and provides seamless and revised data. The data on it is sourced from over 250 public and private data sources.
4. SalesIntel
SalesIntel provides you with 95% human verified account and contact data. You can use it to build your sales pipeline, nurture B2B leads and secure deals faster. SaleIntel has a comprehensive team of 1200 human researchers who can provide you with firmographic and technographic data. It also has organizational charts with the help of which you can connect with the key decision makers. Using intent data, your sales team can get to know the prospects from different organizations that are actively searching for solutions.

Are you looking for a real time search engine for B2B contact information? Then, the answer is Seamless.ai which has direct phone numbers and email addresses of over 157 million companies. The data provided by the Seamless.ai is verified by a 10- step AI engine.Your sales team can use various filters such as industry, revenue, technographic and employee count to find your target market.
6. ZoomInfo

ZoomInfo has accurate B2B contact data and information with an accuracy score of 90 out of 100. The data includes dial phone numbers, email addresses and designations etc. The Zoominfo profile contains detailed information about the prospects like their certifications, work experience, web mentions, job responsibilities and social media links etc. Zoominfo has combined with DiscoverOrg and it serves over 15,000 customers and 120,000 users across the world.
7. LeadSift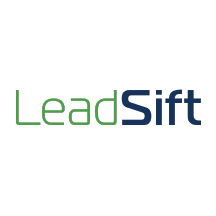 LeadSift is one of the most comprehensive B2B marketing data providers. You can get a daily dose of relevant leads which have been searched from the publicly available information. It has a sales intelligence platform that mines B2B leads from the public web. It provides prospects with intent data, and it also lets you track the people who show intent to your competitors. You can also get personal level insights from it as it combines data mining, machine learning and Artificial Intelligence.
8. EasyLeadz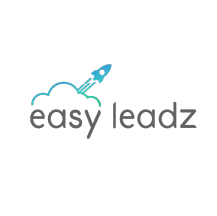 EasyLeadz has a highly accurate, customized B2B database and sales intelligence. It can track the sales signals, identify the right prospects and reach out to the decision makers. It allows you to enhance your business data and engage with more leads, B2B contacts and prospects. The highlight of EasyLeadz is that they provide custom data as per your ideal customer profiles such as job titles and location. They have firmographic and demographic profiles of prospects and have an accuracy of more than 95%.
9. Matrix Marketing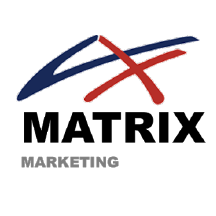 Matrix marketing data provider company provides ready to use leads data at a cost effective price. They have authentic and usable contact information that can help you to increase your B2B sales engagement. It also helps the digital marketing services of startups and small businesses. They can strengthen your sales team by identifying and locating the customers. The special feature of matrix marketing is that they provide customer profiles with in depth research and analysis. You can connect with the decision makers around the world with their B2B customer data.
10. LeadIQ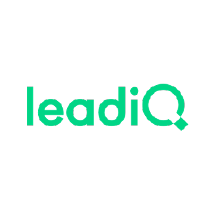 LeadIQ can provide you with a database made of public information that is available on social media and company websites. They have a partnership with many other data providers for business leads. They also collect information from their community of users who link their inboxes to LeadIQ. The prospects that you get from LeadIQ can be put directly into your database and in CRM. Afterwards, you can create lead nurturing campaigns and push them ahead in the sales funnel.
The Final Note
B2B data providers can be of great help for your sales teams. With the right B2B lists and contact information you can get better B2B sales engagement. This will indeed increase your business opportunities and sales. B2B data providers provide you with verified contact details, email lists and information that aligns with your ideal customer personas. By buying a decent B2B database you can start with your lead nurturing campaigns and cadences.
Akshay Divate
More and more companies are utilizing account-based marketing in their business, and this trend isn't showing any signs of stopping. And it's no wonder. One of the great benefits of account-based marketing is that
Akshit J
B2B marketing is becoming complex with each passing day. Customers' expectations are rising. Competitors are increasing. Profit margins are shrinking. Newer challenges are coming. Moreover, the global economy is plummeting. In such challenging times,