According to the research by CMI, '85% of B2B Marketers say that lead generation is their top priority.' For B2B businesses lead generation is very important  to ensure smooth flow of leads in the sales funnel. Using the best lead generation tools you can run your marketing campaigns more effectively. These tools are also good to provide insights about your customers and the market. This way you can carry out more targeted and robust marketing campaigns. Keep reading the blog to know the top 10 best lead generation tools for B2B Marketers.
Top 10 Best B2B Lead Generation Tools for Marketers
Now, let us have a look at the top 10 best lead generation tools that B2B agencies can utilize. We will know more about how these lead generation tools work, what their features are and how they can be useful.
1. OptinMonster 
OptinMonster is a cloud based solution which allows the marketers to create and do A/B testing for opt-in forms. It has a range of features and functions for lead generation campaigns and marketing automation.The best thing about OptinMonster is that it has a drag & drop builder which helps to create attractive and impressive visual forms. It has many features such as lightbox popups, floating bars, fullscreen takeovers and slide-ins. You can also have access to the informative analytics that can help in improving your B2B lead generation strategy.
The basic plan for OptinMonster starts from $14/month and the plus plan costs around $30/month for two websites. OptinMonster does not have a free trial but you get a 14 day money back guarantee once you purchase a plan.
2. HubSpot
To carry out lead generation campaigns is a lot of hard work. Isn't it? But using Hubspot you can manage most of the marketing processes on a single platform. It is a great tool for tracking, organizing leads and building better customer relationships. You can get detailed analytics reports on performance and productivity and get complete visibility of your sales pipeline.
Hubspot CRM software can help you to track emails easily and know where the prospects are in their buying journey. Another highlight is that using it you can craft a library of your latest sales and marketing content for your entire team. You can also use it's meeting tool feature for sharing meeting links with your contacts and for updating appointments.
The pricing of Hubspot starts from $40/month and the professional plan costs around $800/month. The best thing about Hubspot is that you can get started with it for free and pay as you grow.
3. Leadpages

Leadpages is a lead generation tool that allows you to create high quality converting websites with code-free customizations. It has many professionally designed mobile responsive website templates that you can use.
The highlight of Leadpages is that it is connected to other software so the leads drawn are funneled into CRM. It also has an in-built lead magnet delivery system which allows you to send digital data to your subscribers.
You can try out the 14-days free trial plan of Leadpages. The pricing of Leadpages starts from
$25/ month for the 'Standard' plan. The 'Pro' plan starts from $48/ month and $199 for the 'Advanced' plan.
4. LinkedIn Sales Navigator
LinkedIn has now become a great source of connecting with professionals and businesses. You can use the LinkedIn Sales navigator to target specific companies, people, and engage with the prospects. Not only this it allows you to carry out advanced searches to find the most relevant companies and prospects. This way you can find the target accounts and their contact information.
The highlight feature of this tool is that you can build custom leads and account lists. It also recommends leads based on your preferences, gives helpful alerts and Insights. With the help of it you can even know when a lead changes job or a company witnesses growth.
To know how you can optimize it in your marketing strategy you can try it's one month free trial.
Then, the 'Professional' subscription starts at $64.99/ month and the 'team' subscription starts at $103.33/ month.
5. Outreach.io

Outreach.io is a sales outreach tool that you can use to manage your lead generation activities. You can boost your communication with the outbound sales prospects using it through email and cold calling. It utilizes machine learning and creates automated sequences for effective lead generation.
The best feature about it is that it provides detailed analytics about your cold email outreach campaigns. Using it you can take real time decisions and turn around the scenario. It also comes with a sales dialer, email sequences, tracking, sales engagement and task management. Outreach.io can integrate all your sales processes and CRM activities in one platform.
6. Quora
Quora is a platform known for questions and answers. People whenever they have a question they go to Quora and ask it. Often the people who are related to that industry answer those questions.
People who raise questions are identified as leads. They are the ones who are likely to take actions such as click the link and reach out to you. By answering quora questions you can increase visibility and drive more traffic to your website.
This can also help you to improve your SEO activities. When people look for the answers and click on the link. It drives significant traffic to your website and boosts your SEO. For more effective results you can search for the trendy topics related to your industry and answer them.
7. Marketo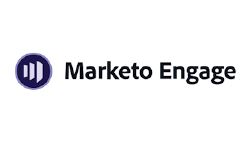 Are you looking for an advanced lead management solution? Then, Marketo can be the perfect choice for you. With the help of it you can maintain relationships with the prospects before your sales representatives reach out to them. This lead generation tool can help you to drive top of the funnel traffic through inbound and outbound marketing tactics. It can help you to convert leads by taking them to the landing pages and progressive forms.
Marketo allows you to run personalized lead nurturing campaigns and qualify leads before the sales reps reach out to them. It also has a lead scoring feature that lets you know which prospects are close to making a decision. This way you can target them with personalized and more relevant content.
Marketo lead generation tool has different pricing plans based on the database size. You can submit a request to their sales team for knowing the pricing for your business.
8. ActiveCampaign
As you know, lead nurturing is important to maintain a meaningful relationship with your customers. This increases the chances of them sticking around and for more sales conversions. But maintaining good relationships with the clients can be time consuming.
ActiveCampaign is a CRM platform that can automate your customer relationship management processes. It can keep all your leads data together making it easy for your sales and marketing teams to coordinate. Using it you can manage your pipeline, follow up with leads, and create relevant email campaigns.
The pricing for ActiveCampaign lite plan starts with $9/ month and the more advanced version starts around $15/ month.
9. Drift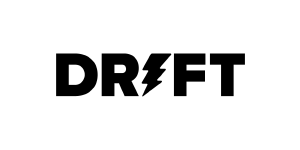 Nowadays, conversational marketing is at a hype due to it's effective results. You can also enhance your engagement rate with customers using conversational marketing. But how can you do it? Well, the answer is simple using Drift's live chat tool. It allows you to communicate with the leads in real time when they ask questions.
The highlight of Drift is the calendar scheduling feature which allows you to book calls and meetings with the clients. It also aligns the sales and marketing data which makes it easy for them to coordinate.
If you are not sure about how the Drift tool works you can request it's demo. The basic plan of Drift starts at $400/ month and the more advanced plan is at $1500/ month.
10. Datanyze

Prospecting and searching for leads can take a lot of time. Datanyze is a prospecting tool which can help you find contact details of your potential customers. It can also help you to know what technology is being used by your prospects. If you are in the technology based industry then Datanyze can be a boon to you.
With the help of it, you can gather data and information such as email addresses, direct phone numbers from the LinkedIn profiles. The other feature is that you can export relevant profiles from Google Chrome as well.
To test out how Datanyze works, you can try their free trial version for 90 days. To know further pricing plans for your business you have to contact their sales team.
The Final Note
The lead generation tools can be of great help for best B2B lead generation strategies. They can strengthen your marketing strategy and drive in more leads for you. You must lookout for B2B lead generation tools that are easy to use, affordable and target your right audience. There are many lead generation tools available in the market but you must choose the ones that work for you. In the above blog, we have discussed the top rated 10 lead generation tools that you can consider.
Akshay Divate
More and more companies are utilizing account-based marketing in their business, and this trend isn't showing any signs of stopping. And it's no wonder. One of the great benefits of account-based marketing is that
Akshit J
B2B marketing is becoming complex with each passing day. Customers' expectations are rising. Competitors are increasing. Profit margins are shrinking. Newer challenges are coming. Moreover, the global economy is plummeting. In such challenging times,