Lead nurturing strategy is not just getting people to visit your website, but turning them into long-term customers. You need to gather their contact information and communicate with them effectively and inform them about your product or services.
As we know, generating B2B leads is a difficult and perplexing task. Lead nurturing tools, however, can assist you to bring in more leads to your sales funnel. But finding the perfect lead generation tool according to your needs can be challenging. Keep reading the article to know what to look for in a lead generation tool. Not only this, we have listed the Top 10 Lead nurturing software tools in 2022 below for your consideration.
What is Lead Nurturing and Why Is It Important?
Lead nurturing is the process of cultivating relationships with potential buyers and driving them to the sales funnel end. B2B Marketers can do lead nurturing in multiple ways through content and email marketing platforms. By answering the queries and doubts of the potential customers, you can make them secure a deal with you.
When leads first enter your sales funnel, they aren't sure if they want to secure a deal with you or not. According to a report, "50% of the leads aren't ready to make a purchase at the beginning of the sales funnel." You can increase your potential revenue by 50% if you nurture those remaining leads.
Lead nurturing is the best way to increase your sales without investing more in the marketing budget. According to a report by Forrester, "Businesses who do lead nurturing can produce 50% more sales at 33% lower cost."
How To Find The Best Lead Generation Tool For You?
Although there are many lead generation tools in the market, picking the best one can be tricky. Lead generation tools are very helpful as they can aid you in fixing your lead generation problems to some extent. However, before selecting a lead generation tool, you must consider these factors:
Ready and easy to use: The first and most important thing is that the lead generation tool should be easy to use. Every employee in your organization should be able to learn and know how it can be used.
Everywhere Accessible: The best lead generation solutions are the ones that can be used and accessed anywhere. These are cloud-based and you can access the lead generation campaign and data through any internet connection.
Inexpensive: You can't be certain of a lead generation tool, and you have no idea if it will be effective for you or not. So, you must look for a solution that is affordable and fits your budget.
Supportive: The tool should be supportive and any issues created could be dealt with quickly and professionally. You shouldn't need to spend more money on a tool and let it go unused.
Targets your audience effectively: The lead generation tool that you are opting for should be able to target your audience effectively. You should ensure that you are reaching the right people with your lead generation campaigns.
List Of Top 10 Lead Nurturing Software Tools In 2022
Hubspot Marketing and Sales Hubs is a lead nurturing powerhouse. It's one of the best marketing automation tools. It has advanced features that allow you to create emails, content, offers, and outreach that are personalized as per the behavior of an individual.
The benefit of this software is that it includes tools that can help you to create impressive blog content, landing pages, and emails. With ROI tracking, you can also estimate how much you are spending on each lead.
Hubspot also additionally has a feature that tracks the email activity to show you who is engaged and who is not. With this software, you can even schedule sending the customized emails that land in the prospect's inbox at the right time.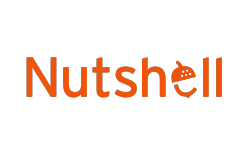 Nutshell is a CRM software that helps in managing the sales pipeline. It also has many lead nurturing features like tailor-made email campaigns and automated messages for every stage of the sales funnel.
Nutshell is an all-in-one tool as it combines CRM(Customer Relationship Management) with basic lead nurturing. The advantage of this software is that you can examine and analyze your lead nurturing activities at any time. With multiple functions at an affordable price, it is a great software for small businesses.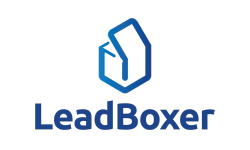 Leadboxer helps to nurture leads according to the possibility of them taking up your service. It has a lead scoring technology and it assigns each lead a number according to their chances of proceeding. The score depends on the prospect's previous behavior and interaction with your brand.
Additionally, it offers a lead segmentation function that makes filtering and grouping data easy. This helps the sales representatives to know who to give more attention and effort. It has even email and website tracking that gives you insight on who to target and with what type of content. Another benefit is that you can identify and track unknown leads as well.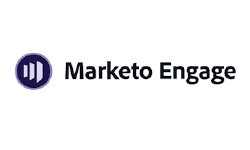 If you want to target the leads wherever they are then, Marketo is the perfect tool for you. Marketo gives and manages ad experiences and email campaigns across any possible platform. It targets the leads with the right content at the right time on any platform.
Marketo engages with leads through mobile messages or after a lead has shown interest on any social media platforms. It also creates email campaigns based on a lead's behavior like website visits or social shares etc.
Marketo assists the sales representatives by giving a lead score based on different characteristics and dimensions. This way the sales representatives get to know who they should focus more on and contact. The only disadvantage is that Marketo Engage is quite costly.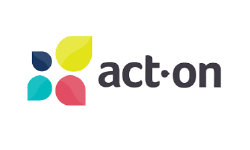 Act on is a lead nurturing software that can carry out multiple tasks on a large scale. The best thing about it is that it can integrate with any CRM(Customer Relationship Management) in the market. This helps companies to automate their email marketing, track website visitors and their activity very easily. It also gives scores to the leads which helps the sales representatives to prioritize them accordingly.
Act-on is a great software that comes with automated campaign templates which you can customize according to your buyer's journey. There is a list segmentation option as well that helps you to target leads at various stages of engagement. It also offers an edge over Marketo as it comes with an easy-to-use interface with many different features.
Kartra is all in one marketing and sales solution. You can do so much with this software such as creating landing pages, lead tagging and scoring, etc. With Kartra you can also automate emails based on the activity of the lead behaviors and website visits.
Kartra is a good software if you want to start everything from scratch as it has all the required tools and features. Thus, you don't even need to integrate it with any other tools. However, the only drawback is that it takes some time to fully and effectively understand the program. The documentation and video tutorials are also still in their onset.
Pipedrive is a CRM with light lead nurturing features such as automated emails at each stage of the sales process. The main feature of Pipedrive is standard issue CRM (Customer Relationship Management) with some basic features of lead nurturing.
Pipedrive also gives the probability of how likely a lead can close the deal. This filtering out helps the sales team to segregate and prioritize the leads accordingly. Pipedrive is not too advanced and you can't create campaigns based on lead behavior. Pipedrive is a cost-effective software, with some content engagement tools and an email marketing platform.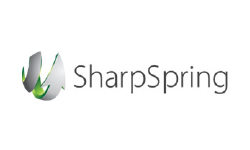 SharpSpring is one of its kind with visual marketing automation tools and VisitorID. It is a lead management platform and sends timely emails at the right time at various stages of the sales cycle.
SharpSpring is the ideal option for you if you're seeking for a CRM (Customer Relationship Management) and marketing automation tools. You can do marketing automation with a visual builder. The only downside of SharpSpring is that it is too heavy software and it might not be apt for small businesses. Along with that, the plan cost is also quite expensive.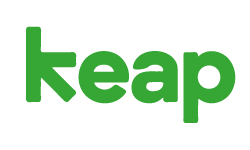 Keap is an easy-to-use software and starts working for you the moment a lead fills out the form. It's a B2B marketing automation tool and helps to keep your sales and marketing processes in one place. But how does it work actually? It sends carefully timed messages based on the lead's activities such as downloading an ebook or viewing a demo etc.
Keap has a robust support system as it combines lead nurturing, pipeline management, invoicing, and payment altogether. While it has all these great features it has a tendency not to save work in cases of unexpected logouts and program freeze. This is a major drawback that Keap has.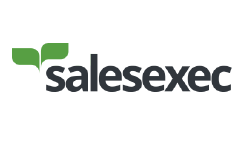 SalesExec is a right software solution for the companies that rely mostly on calls for lead nurturing or to reach their target customers. You also get an email automation feature in SalesExec which is standard like other lead nurturing tools. It offers lead nourishing by sending messages, emails, or call routing.
Another advantage is that it has an easy interface that can even be understood by the first CRM users. If you are looking for prompt and highly attentive customer support then, SalesExec is the correct choice. However, you should know that it has limited integrations and reporting functionality.
Lead nurturing is a task that requires assistance. Today, however, it can be challenging to find a CRM or B2B marketing automation tool with the necessary lead nurturing features. With so many options available in the market, you might get jumbled about what software solution would be the best for you. In the above blog, we have mentioned some best features that you should look for in a lead nurturing software tool. We have also given a list of top 10 lead nurturing software solutions 2022 that you can consider.
If you are struggling with B2B lead nurturing, then VSynergize has the best B2B lead nurturing services. Our team of lead generation experts brings to the table some of the most innovative and ROI-driven lead nurturing techniques to help strengthen your lead pipeline for the short term as well as the long term. For more information and details you can connect with us now at +1-732-481-9424 or email us at info@vsynergize.com.
Akshay Divate
More and more companies are utilizing account-based marketing in their business, and this trend isn't showing any signs of stopping. And it's no wonder. One of the great benefits of account-based marketing is that
Akshit J
B2B marketing is becoming complex with each passing day. Customers' expectations are rising. Competitors are increasing. Profit margins are shrinking. Newer challenges are coming. Moreover, the global economy is plummeting. In such challenging times,