For B2B marketers, the struggle to resonate with the right clients is a never-ending game. In this highly competitive environment, a technology that permits them to identify potential buyers and what they are considering at the given moment is the need of the hour.  
Buyers Intent Data is nothing, but insights gathered from buyers' behaviors and demands that help B2B marketers figure out if they are interested in buying a particular product or service. A more detailed description suggests that B2B Buyers Intent Data is the information gathered about a business's digital activities, such as the purchase intent, online research behavior, that later helps them in gaining valuable insights about the purchase intent and online research behavior.
How is Buyers Intent Data collected?
Commonly, Buyers Intent Data is gathered from a variety of 3rd party data sources that are responsible for mapping the buyers' journey from time to time. The gathered insights allow the sales and marketing teams to obtain a crystal-clear view of the target audience's challenges, motives, topics searched by them, their activity status, and other aspects.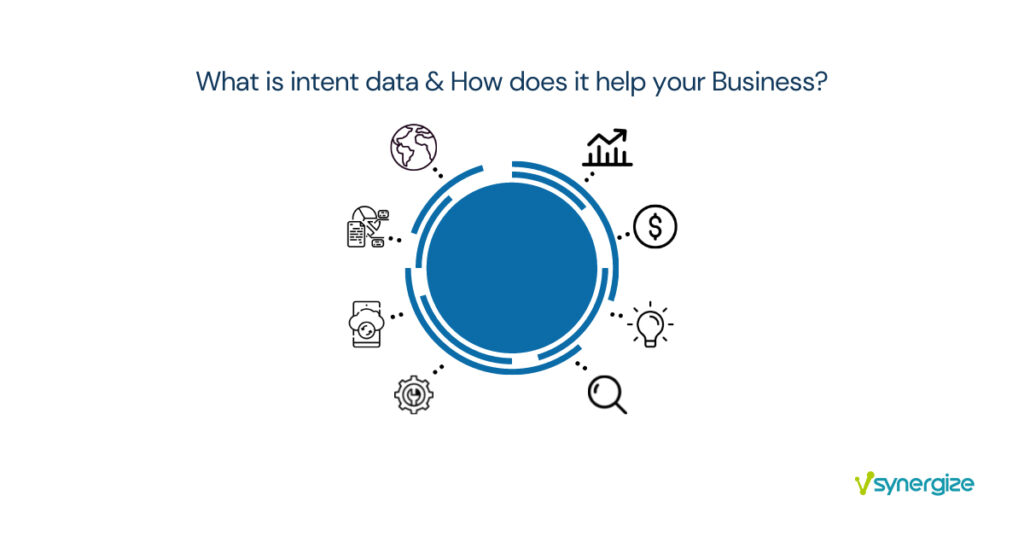 What is the importance of Buyers Intent Data?
Buyers Intent Data is a fantastic gizmo for B2B marketers that allows them to assist the sales and marketing team all throughout a customer's funnel, from mapping the prospects' behaviors to launching effective campaigns for each user persona. With the help of smart algorithms and data, it's possible to reconstruct and improve the content strategy, enhance personalization and provide the buyers with exactly what they want. 
Today, more and more marketers are realizing the importance of Buyers Intent Data and allocating more funds to the budget of intent. Here are some statistics to support the claim: 
Almost

70%

of businesses are planning to expand their budget on Intent Data in 2021. 

Marketers have recorded an impressive

99%

increase in ROI.

99% of marketers claim Buyers  Intent Data to be essential for demand generation.
How to get started?
It is imperative to note that buyer's intent data is another input, not the whole picture. Intent data collected from larger websites is often used for benchmarking and to gather competitive intelligence. The volume of data can be high, but the relevancy of the data might differ. Therefore, to make the job easier, finding the right Intent Data provider is going to be fruitful in the long run. 
Intent Data providers are specialized in certain industries and are responsible for supplying data from their own websites. Such data providers cannot supply data in high volumes, but they can provide highly detailed data about each user for a more targeted campaign. The data providers also provide marketing and sales insights with their Intent Data offerings, but it is not universal to all products and services. While choosing an Intent Data provider for your business, it is important to look for certain specific features, including:
Intent collection 

Market insights 

Lead management 

Lead prediction 

Website user analytics 

Insights on competitors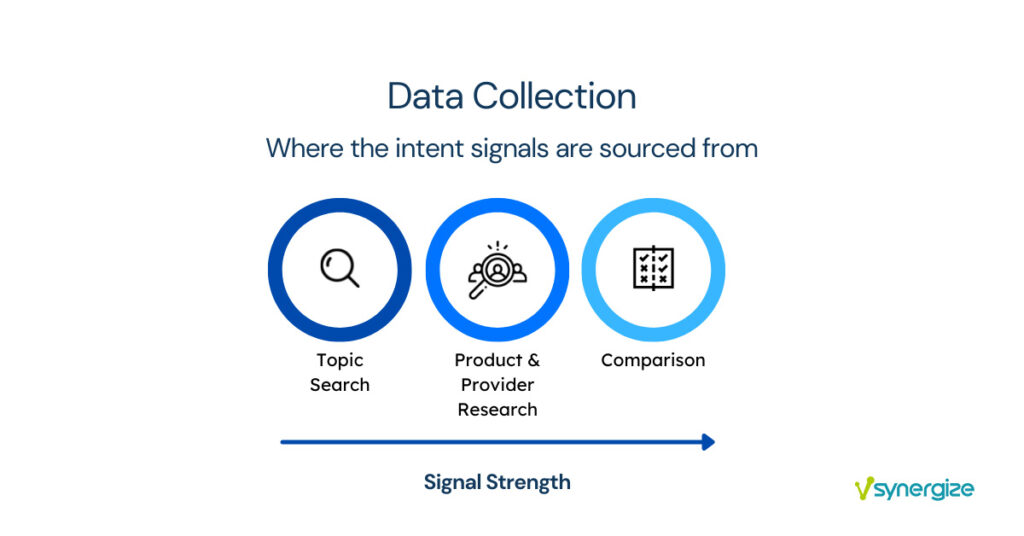 Let's take a look at top Intent Data Tools & providers to make the selection process easier. 
1. LeadSift
LeadSift is one of the most actionable Buyers Intent Data providers in the market and is preferred by most data-driven and innovative businesses. It combines comprehensive data with meaningful insights and sifts through unstructured public data. This allows the marketers to understand and engage the audiences with more personalized and creatively relevant outreach, helping companies travel through the pipeline faster than before.
2. LeadFeeder
Today, LeadFeeder has a client base of over 30,000 salespersons, marketers, and agencies. The software intelligently identifies users visiting their websites, segregates anonymous traffic and real companies, analyzing their exact behaviors, and identifies remote workers, using its one-of-a-kind database of static and dynamic IPs.
3. Zoominfo
Zoominfo is a popular Buyer Intent Data provider that helps marketers with B2B intelligence to scale up their businesses. Zoominfo's tool is a go-to-market that supports common sales, marketing, and recruiting technologies with custom applications. 
4. DemandJump
DemandJump is a content marketing and attribution platform that provides helpful insights to marketers to turn potential buyers into leads. The insights are mainly focused on the audience's online activity, what the company's competitors are doing, provides relevant keyword analysis, and helps in shaping the content marketing campaigns for better reach and conversions.
5. Cliently
Cliently is one of the fastest Buyers Intent Data providers that claim to send automated flows and instant actions in under 60 seconds. Their Intent Data tool support smart campaign flows and analytics creates and executes tasks for fast-moving teams, provides flow analytics and email tracking, along with executing instant actions.
Bottomline
Currently, Best Buyers Intent Data tools have emerged as a breakthrough for marketers, allowing them to dive deeper into consumers' behaviors and providing them with exactly what they need. If used correctly, marketers can make the most of Buyers Intent Data and achieve higher ROIs, and nurture better relationships with their customers. 
Choosing the right type of platform or tools for gathering B2B Buyers Intent Data is extremely important, as it reduces manual labor and error, shows data-driven figures, and helps the marketing and sales teams focus better on extracting maximum returns. 
Think if that is what my consumer is seeking? Will they be engaged? Will they want to click, join, sign up, explore, or contact? In lead generation, B2B Buyers Intent Data is gold, and you'll only mine it if your customers are engaged. Well if you are still confused and are looking for the right partner? VSynergize is the one you can count on!
Connect us directly on +1-732-481-9424 or email at info@vsynergize.com
Akshay Divate
More and more companies are utilizing account-based marketing in their business, and this trend isn't showing any signs of stopping. And it's no wonder. One of the great benefits of account-based marketing is that
Akshit J
B2B marketing is becoming complex with each passing day. Customers' expectations are rising. Competitors are increasing. Profit margins are shrinking. Newer challenges are coming. Moreover, the global economy is plummeting. In such challenging times,