Account Based Marketing (ABM) strategy is a sizzling popular way for companies to improve their marketing. Using this approach, one can propose better offers, experiences and secure more deals. But as fascinating ABM might sound, it still can't decode all your marketing problems overnight. ABM is an incredibly powerful tool and can pilot significant results to your business if used correctly. Many companies make some common mistakes which don't lead them to desired results. Keep reading the article to get aware and to avoid these mistakes in your marketing strategies.
1. Not Setting Your Priority List Correctly 
The main agenda of Account Based Marketing Services is to pinpoint the high value accounts. As a consequence ABM requires more effort, time and money than any other dispersed approach. But first, how to determine that ABM is a perfect strategy for you? It is simple, ask yourself a question if the average value of the contract is more than running ABM? If not then it is equal to flowing your money into the river. 
A prospect on an ABM list is obviously better than the average candidate in your CRM. But what needs to be kept in mind over here is that it still needs to be set in priority. That's where the maximum companies lose their track. You need to know how much amount of attention and time you need to dedicate to a particular prospect. If you are devoting the same amount of time and resources to every account then you are making a big mistake. This inturn affects your chances of securing deals with the big accounts.
An effective solution to this problem is to prioritize the prospects or accounts that are more likely to close deals. You can use intent data tools to get insights of your target accounts and know which are more active and classify them accordingly. This consecutively increases your chances of conversions. 
2. Insufficient Customer Research 
Before implementing the ABM strategy your focal point should be what kind of companies you are aiming at. The most important part of your research should be acknowledging and identifying ICP (Ideal customer profile). You must know what attributes they have and what their weak points are. If you haven't done it yet then you must do it to get better amplified results.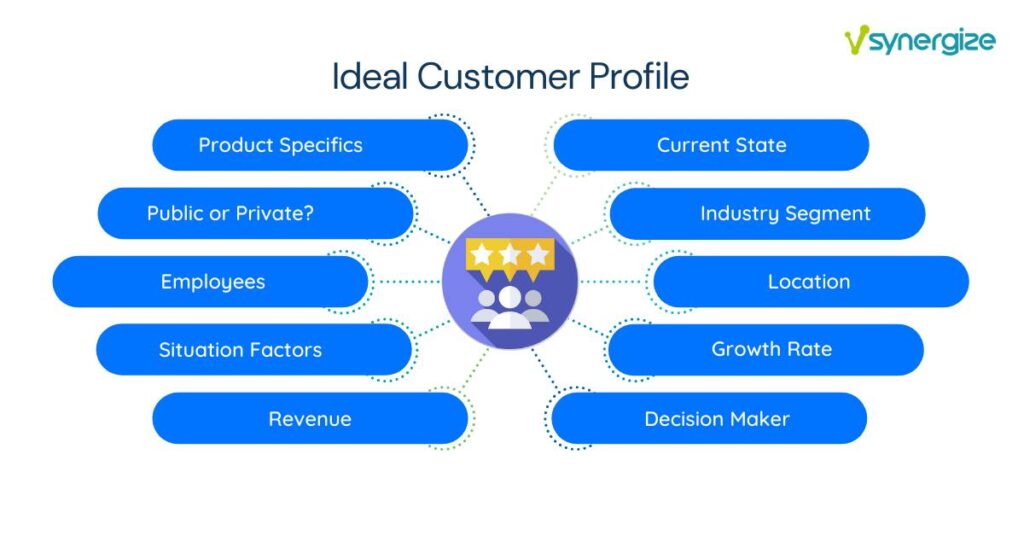 Are you confused about your ICP? Then, you should look at your existing customers and take into account their traits. But this isn't enough as your guesswork can't be accurate. You should strive to make your ICP according to the well researched data. This will help you to get sharp focus on the accounts that you are targeting and get greater results. According to the research by TOPO, 'Companies with a strong ICP had 68% higher account win rates'
3. Limited Use Of Account Based Marketing 
ABM has a lot of scope and can give you the best results. But one of the most common mistakes that companies make is limiting the use of Account Based Marketing. They centre their attention either absolutely on sales or ads. However, the ABM platform has the potential to carry out both of these effectively.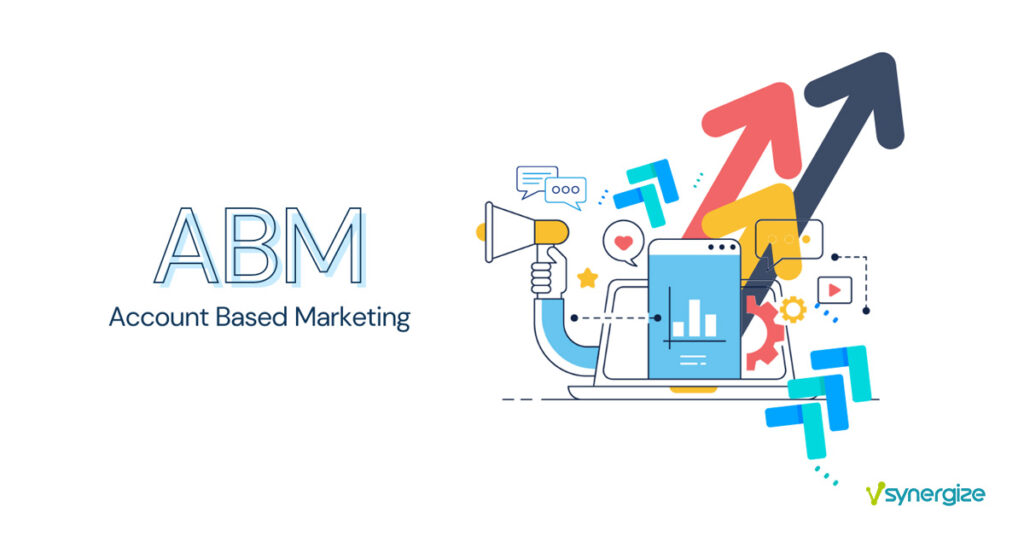 ABM campaigns have the power to change the game of your sales process completely. It attunes to the particular account and that can be used to send highly personalized and relevant ads. You must take time to upskill your ABM strategy and see what you can attain through it. Utilizing it with an array of sales and marketing activities can give you better results without any further increase in cost. According to the research analysis, when LiveRamp used ABM as a multichannel approach, they saw a surprising 10X increase in year-on- year revenue.
4. Considering ABM As A Short Term Plan 
Nowadays, it isn't easy to get someone's attention with so much chaos in sales and marketing channels. Cutting through the noise and reaching the right prospect is quite a difficult task. So you need to make sure that you are delivering highly personalized and relevant content. Even then, designing such distinctive content to reach multiple touchpoints takes time.
 ABM is highly used to deliver complex solutions to colossal companies. However, it isn't a cakewalk to get a company's attention and even if you get it, you won't see an instant purchase. The sales cycle still remains the same. Thus, ABM is a long term plan and requires appropriate planning and research to get impressive results. 
With ABM you need to consider how to identify and choose the target account. You need to decide what channels you'll use and ensure that your content is reaching the right accounts. Although, you will get fewer leads using ABM but they will be more valuable and accurate. If you are looking for magical and instant results then surely ABM isn't for you. On the other hand you can't rely totally on ABM to get all your leads and should run other strategies alongside to get demand generation. 
5. Paying Less Attention To Contacts
As we all know, 'People are the buyers not the accounts'. With this, we want to convey you that never allow your ABM strategy to take over and defocus you from nurturing your business relationships with the individual decision makers. ABM plan of action helps you to grasp the account data but that isn't enough. You must follow it up to the contacts and talk to the actual people as they are the ones who are going to seal the deal. Other than this you must filter out the hierarchy of decision makers and see who's worth investing more time and effort into.
6. Shortfall Of Personalization
ABM isn't a magic wand and it won't work overnight. You need to come up with distinctive and all inclusive strategies that are relevant and personalized to your target accounts. The main purpose of using ABM is to identify and find the right prospect. Think of it as you are directly talking to your customer and knowing their grievance or challenge.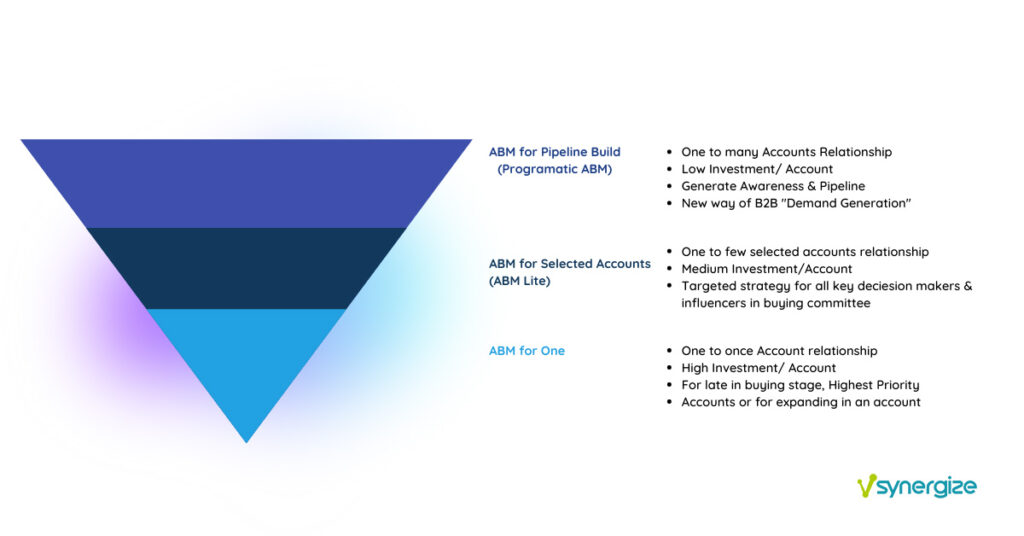 Every interaction that you are making with your target account should be specifically tailored to their challenge and pain point. Let it be emails, advertisements, social media and on page content. You will reap maximum benefits if you personalize your content according to an individual buyer's journey. Intent data can help you to know what your target accounts are researching and what are their current interests. This can help you to make more relevant  content and push your buyers a step forward in their buying journey.
7. Not Analyzing Your ABM Strategy
One of the most important aspects that you shouldn't forget while implementing an ABM campaign is its regular analysis. You should often make changes in your ABM program based on clear and measurable KPIs. There are several metrics that you should consider like:
How regularly your team is engaging with the account contacts? 

What is the quality of interactions with the account based contacts? 

How many deals are you closing with those accounts compared to your business goal?

Comparison of results of your ABM program versus the other traditional Inbound and outbound methods. 
You must make sure that there is proper coordination in all your departments so as to maximize your results. Having a proper analysis helps to acknowledge the elements in your ABM strategy that needs to be improved.
Conclusion
Account Based Marketing can be confusing and challenging. But it has the potential to escort high value accounts that will ultimately close deals. ABM is an incredibly powerful tool. If used correctly and efficiently it can bring remarkable results to your business. ABM strategy can help companies to put their best foot forward and create more personalized and relevant content. By avoiding the common mistakes that are given above you can give your target audience the best experience and secure more deals.  
Akshay Divate
More and more companies are utilizing account-based marketing in their business, and this trend isn't showing any signs of stopping. And it's no wonder. One of the great benefits of account-based marketing is that
Akshit J
B2B marketing is becoming complex with each passing day. Customers' expectations are rising. Competitors are increasing. Profit margins are shrinking. Newer challenges are coming. Moreover, the global economy is plummeting. In such challenging times,