Travel & Leisure BPO: CX that rocks!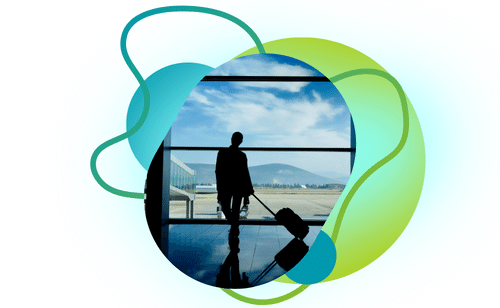 Travel & Leisure BPO: CX that rocks!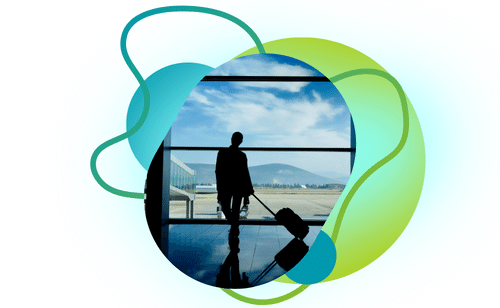 The travel and leisure industry took massive hits from COVID-19 and the global shutdowns. Follow that with the Great Resignation. Next, a looming global recession. It's time for the travel and leisure industry to get a break. From airlines to hotels, transportation companies to short-term stay firms, every company needs a powerful and reliable customer service team.
The way to do it right is to let VSynergize execute every step of your CX flawlessly and for far less expense and hassle than trying to do it in-house.
The Power of BPO for Travel & Leisure
21st century customers are very much advanced and expect to be heard, appreciated, and valued. They desire an immediate and personalized response from their service providers. With a team like VSynergize, you can count on phones being answered, emails being responded to efficiently, and chats taking place 24 hours a day without fail.
The travel industry gets intense scrutiny from regulators seeking to restrict travel by bad actors. From data security to financial security protocols, VSynergize responds to the requirements of every locale around the world. Protecting everyone's data is priority one. We deliver security alongside world-class customer service to ensure your brand is safe.
Technology is the great provider to the travel and leisure industry. Using chatbots, AI customer tracking programs, and Robotic Process Automation (RPA), we're able to streamline the customers' experience impeccably. We guarantee your brand is right there from the first internet search to the moment they leave your care.
Customer service

Reservation processing

Payment processing

Refund processing

Cancellations and reschedules
Active customer sales

Customer satisfaction surveys

Upgrades and waitlists

AI chat management

Sales and marketing integration
For over two decades, VSynergize has been at the forefront of BPO services. From the infancy of the outsourcing movement, we've been innovating ways to provide extraordinary service to our clients. Each client firm is handled as uniquely as it should be. From the first day of our services, you'll notice an increase in customer satisfaction, repeat business, and impeccable record-keeping.
Customer Service in the Travel and Leisure Industry
In study after study, one fact emerges very strongly i.e. travel customers are fickle and will change brands with even one negative customer service experience. For the industry, the biggest struggle has been finding qualified, reliable staff to respond to customer needs.
Outsourcing customer service at every level to VSynergize provides guaranteed attentive, timely, and competent customer service. Our team is trained for this job. For many, this is their passion. It's taken us years to assemble the teams needed to ensure that your customer service is second-to-none. Now that we have, all it requires is for you to let us make your brand shine!
Get Your Customized Travel and Leisure BPO Plan