Bounce back your business
with Webinars!
Webinars are the new global way-forward.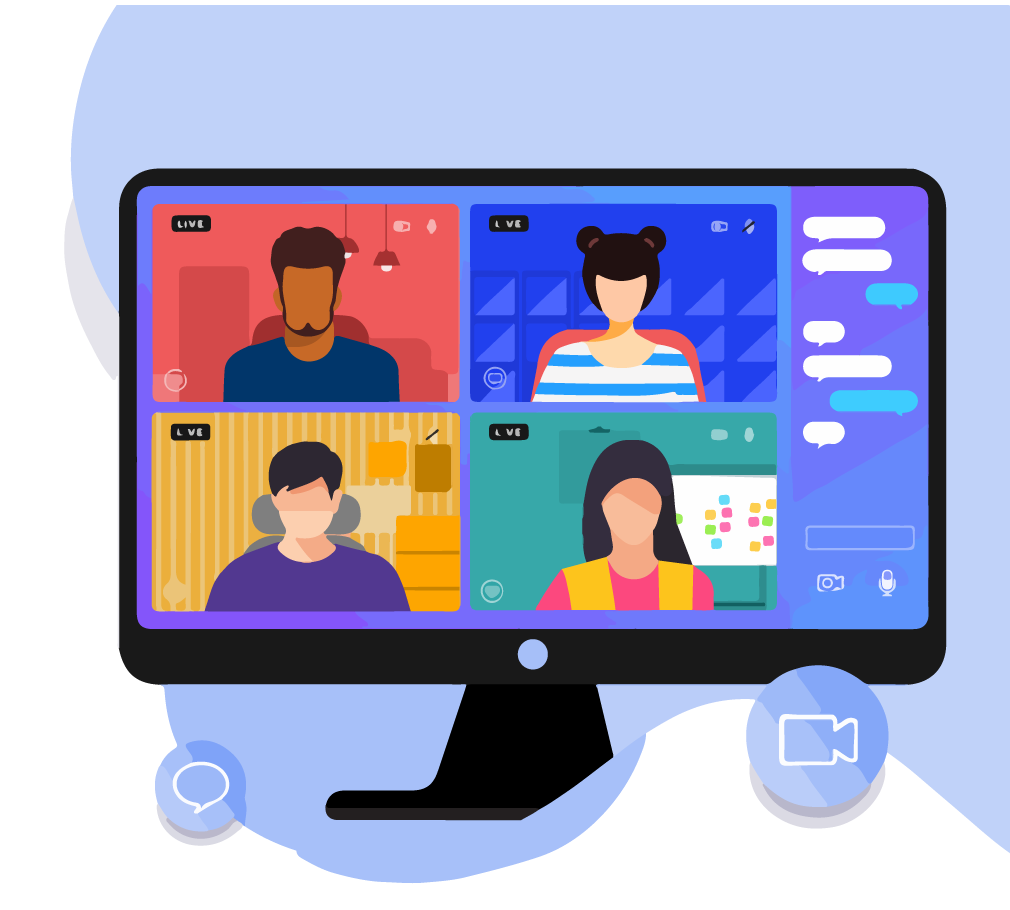 Bounce back your business with Webinars!
Webinars are the new global way-forward.
No matter what your B2B business is all about, post COVID-19, hosting and attending webinars instead of tradeshows, is the "new normal". Most people are not feeling 100% safe going out in public as of now, which is why webinars seem to be rapidly shifting the global B2B industry, in the direction of normalcy.
Before you read further, please note: if your company recently experienced a cancellation of an upcoming webinar, primarily due to the rising concern over COVID-19… YOU'RE NOT ALONE.
According to BigBuzz, 73% of B2B marketers vouch that a webinar is the 'best new way' to generate high-quality leads.
According to SmartInsights, 79% of B2B buyers confessed to sharing their personal information while registering for upcoming webinars.
According to ZoomInfo, 44% of marketers have hosted or participated in a webinar in 2020 and 87% of those marketers, found webinars to be an effective strategy to generate leads.
Let's quickly understand how webinars can help you not only bounce back your business, but possibly even help your brand build its sales pipeline, better than it was before!
Work with the different organizers to build virtual events for your brand and its services.
Plan and host your own virtual event for existing and potential customers.
Use social media and emailers to drive attendees to your webinar.
Don't forget to make new friends and new contacts during your webinar.
Start learning and experimenting with newer techniques of lead generation to rebuild your sales pipeline.
Partner with a credible Demand Generation company like VSynergize.
We're here to help you organise and host webinars + build a new robust sales pipeline for your B2B business. Get in touch with us today. Let's bounce your business back to action!
Don't forget to download a highly insightful FREE E-BOOK created by us.
It's called "8 TIPS TO INCREASE REGISTRATIONS FOR WEBINARS" and you can download it below