One of the most difficult tasks for the B2B Marketers is to carry out the lead qualification process. Nowadays, we have technology available to do the lead qualification, but there are still some good qualification questions that salespeople can ask. The prospects usually want to see the demo and pricing as soon as they get interested in a business. During the sales process, you can get to know who has the authority to make decisions. Also, you can gather more information and gain insight into the team's budget. But don't you think it would be better if collected information makes more sense to your sales cycle?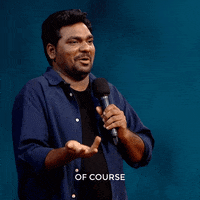 Well, the answer is a tried and tested methodology called BANT. Keep reading the blog as we will explain more about BANT and how you can qualify prospects with it.
What are BANT leads?
First of all, the acronym of BANT stands for Budget, Authority, Need, and Timing.
Budget means the amount of money prospects are willing to spend or invest in a solution. Authority means how much authority the lead you have contacted has in an organization. The need here stands for the prospect's need for the business solution you offer. A timeline gives you information on the prospect's urgency to purchase your product or service.
BANT can help the sales representatives to qualify leads during the sales process. It takes time to qualify prospects based on behavior and engagement scores. However, the sales representatives can get information earlier about the prospects like their budget, stakeholders, need, and time.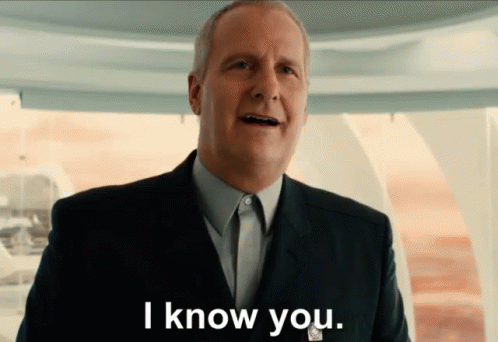 BANT is a sales qualification method that salespeople can use to qualify prospects quicker. They can determine if the prospect is a good fit by knowing their budget, authority, need, and timeline.
How to use BANT Framework to qualify prospects?
Imagine how easy the work of sales representatives will become if they know which prospects have higher chances of securing a deal. BANT qualification can help the sales representatives to do so. Now, we will discuss various ways by which B2B Marketers can use the BANT methodology for the lead qualification process.
1. Understand the prospect's budget
Earlier, when the representatives used to sell licenses for a product, the qualification was made based on financial status. But now, the subscription model has emerged, and it solves the problem of budget for most companies. However, the SaaS companies' plans start from around $10 to thousands of dollars for premium or enterprise plans. To sell a SaaS product, you can ask the prospect's expected ROI and see if it aligns with your price. You can better understand the prospect's budget by asking them their expectation of the ROI. Based on that, you can determine if the prospect can be qualified or not.
2. Identify the decision-makers
You don't want your sales team to waste time on someone who doesn't even have the authority to make a decision. Therefore, you must identify the key decision-makers at earlier stages only. Often, in large organizations, the decisions are made by the stakeholders together rather than one person. So, to secure a deal with any organization, the majority of the team should be in your favor.
You should map out everyone involved in the decision-making process like their job titles, decision-making role, priorities, and access. Try to connect with the key stakeholders and decision-makers. The more people you connect with, the more will be the chances of closing a deal.
3. How concerned are they about the problem?
We always ask questions to the prospects, but before heading forward, you should ask certain questions to yourself, such as: Are they motivated to solve the problem? Are they looking for solutions to solve the problem? Is there a different initiative they seem more interested in? A prospect might say that they require your solution, but their team priorities might be different.
A decision-making process is a complex process and it requires the agreement of all team members. If you don't understand the needs of your prospects, their team, and their leaders, then you won't be able to secure a deal with them. To carry out the sales process successfully you should try to gain an understanding and uncover what your prospects are looking for at the early stages.
4. Calculate the Timeline for the sales process
Now, you know the budget, decision-makers, and the need for your business solution. It's time to calculate how much time a business will take to make a decision. You can plan your pipeline depending on whether you're looking at a simple pitch or a close type of deal.  This can also help you to plan out what steps you need to take to fasten up the sales process and secure a deal rapidly.
5. Gather information through various Channels
BANT is a good way to qualify prospects but you still might be missing out on some minute details. To stay ahead of any objections, concerns, or delays, you must gather information through various channels. You can follow prospects' social media, sign up for newsletters, and attend their events. This will help you to discover the new needs that they may have that your business solution can solve.
Apart from that, you can track down other stakeholders whose approval might be needed later in the sales process. Tracing down the additional information can give you a clearer picture of the prospect. You will also get to know if they are an ideal fit for your business.
6. Use tools to track your progress
There are various digital tools you can use to manage your customer relationship and keep track of your pipeline. It will be helpful in your sales process along with the implementation of the BANT methodology. The digital tools can let you know where exactly you left a prospect and how far they have to go before they close a deal with you. Utilizing digital tools and software will make it easy to strengthen your customer relationship and track your progress.
Summing It Up
The lead qualification process is an important task carried out by the sales representatives. The BANT framework is an easy way to determine if the prospect is a good fit for your business or not. To segment and prioritize high-quality leads, you can ask questions to the prospects at the different stages of the funnel. However, you can't rely completely on the BANT process for qualifying leads. Gathering additional information and utilizing digital tools can also help you to qualify leads, strengthen customer relationships, and close more deals.
If you are looking to generate more high-quality leads and improve your marketing and sales funnel conversion. Then, you can reach us now at +1-732-481-9424 or email us at info@vsynergize.com. Our team of lead generation experts brings some of the most innovative and ROI-driven lead generation techniques to help strengthen your lead pipeline for the short and long term.
Akshay Divate
More and more companies are utilizing account-based marketing in their business, and this trend isn't showing any signs of stopping. And it's no wonder. One of the great benefits of account-based marketing is that
Akshit J
B2B marketing is becoming complex with each passing day. Customers' expectations are rising. Competitors are increasing. Profit margins are shrinking. Newer challenges are coming. Moreover, the global economy is plummeting. In such challenging times,