According to a survey, it is found that internet users spend 15 hours/week watching videos. Networking giant CISCO predicts that 82% of internet traffic in the near future will be consumed to watch videos. This soaring popularity of videos is encouraging B2B marketers to invest in video marketing to promote their products and services. As video marketing promises a good return on investment along with various other business benefits, its acceptance and usage is growing with each passing day.
Reasons Behind the Popularity of Video Marketing
The reason behind the popularity of video marketing is not just its engaging nature of presenting the information. It is much more than that. In the business world, nothing is embraced easily until that thing proves financially beneficial.
Various studies have proven that Video Content Marketing ensures good sales results. This is the reason countless enterprises around the world are now happily investing their time, energy, and efforts in creating good quality video content.
Some of the popular benefits of video marketing strategy that catch the eye-balls of marketers are:
Boosts Sales: Videos help targeted audiences to understand a product/service better. It helps them gain better insights and influence their buying decision. 80% of B2B marketers say that video marketing directly helped them increase sales.
Improves SEO: Google's algorithm loves videos. Using it on the home page/product page/service page/landing page is always a good idea. 87% of marketers say that adding video to their website increased website traffic.
Boosts Conversion Rate: In any buying journey, especially for a high-ticket and high-priced service, no buyer is convinced easily. Videos help them clear their doubts and push one step ahead. 84% of customers stated that product videos played a significant role in their buying decision.
Better Information Retention: Video content marketing enables users to consume information in a very engaging, easy-to-understand, and quick way. This helps in retaining knowledge for a longer time. A study reveals that video marketing strategy helps 95% of the audience to understand the marketing message clearly.
Increases Brand Awareness: People love to watch videos. Plus, the growing popularity of social media platforms has given marketers a golden opportunity to connect with millions of people in real-time. By running an organic or paid video marketing campaign over these platforms, you can significantly increase brand awareness.
Great for Email Marketing: It is often said that using a video in an emailer significantly increases the performance of a marketing campaign. It increases Open Rate, Click Rates. Further, it cuts costs, improves revenue, and boosts web traffic. It is a great marketing tool for lead generation.
What Types of Videos Work Better in the B2B World?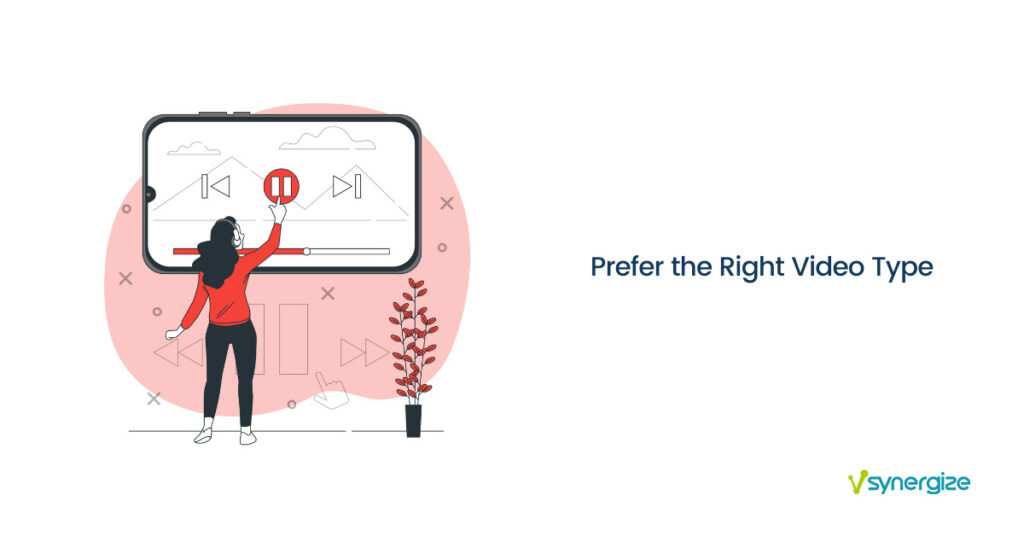 Explainer Videos: It is one of the most popular forms of video that is used when you want to explain about a product or service in great detail. It helps visitors to gain deep insights about the features/benefits of your product/service. Animation, high-end graphics, and good sound effects add great value to explainer video.
Corporate Videos: Want to highlight company overview, work culture, key management personnel, CSR initiatives amongst targeted audience? Corporate videos are the best fit. It gives a 360* glimpse of your company's ecosystem right from your vision, mission, services, to achievements in a very engaging manner.
Testimonial Videos: Publishing customer feedback is a great way to build brand credibility. Everyone wants to see what your existing customers feel about your services. Their positive opinions surely help in influencing buying decisions.
FAQ Videos: Think from a customer point of view. What different questions might come in their minds related to your services. Present the answers of such popular questions in a video format. How to, What is, Why to choose, Top reasons, Best Tips…etc., are such themes on which marketers make FAQ videos.
Comparative Videos: During a prospect's buyer journey, he/she definitely researches and analyzes a service on various parameters with competitors' services before making a final purchase decision. Prepare points that are your USPs and market those things while comparing with peers' services. It will give a positive boost to your marketing strategy.
Commercial Teaser: This form of video is usually considered as best in terms of engagement. It is made using a creative concept with an ultimate goal to create attention amongst a large set of audience. Commercial teasers can be made on any aspect. It is usually shorter in length with a catchy tagline. You might have seen 5-10 seconds ads on YouTube while watching videos, this type of video falls into that category.
How to Use Video Marketing in B2B to Grow Your Business? 
Define the Goal: 
What message do you want to give with video marketing? You should ask this question to yourself before moving ahead. Remember one important point that promoting features do not help much but telling what change your product can bring is a great way to market a product. Therefore, keep the customer's pain points and your business objectives in mind while defining the goal.
Decide Distribution Platform: 
What length of video will work better? This question comes into the minds of every marketer. Well, the answer is pretty simple. First, decide on which platform you want to distribute your video. Every social media platform has a different set of target audiences, flavour, and characteristics. For example, Instagram is famous amongst youngsters and people here like to consume short content. Therefore, a script that ends within a minute works better on Instagram.
If your target audience is professional people then you can make videos of greater length and post on LinkedIn. The audience here does not shy to watch longer-length videos if they are informative. Deciding on a platform in an early stage helps you to understand what length of script you have to make.
Keep it Short:
We are living in an information age where people consume a variety of information every day. No one wants to consume something that is unnecessary. It distracts the audience and encourages them to jump to something else without completing the video. Therefore, to create an engaging video, avoid including unnecessary information as much as possible. Talk straight, to the point, and without any distraction. Make your content as short and precise as possible by eliminating everything that is not at all essential.
Use Story Format: 
Since our childhood, we have been taught important lessons through stories. Have you ever thought that when there are so many other means available then why just stories are used so extensively to promote a saga? Well, it is because telling information through storytelling is not just engaging but helps consumers to retain the information for a longer time.
Use a character and create a world around it focusing on your brand in such a manner where the viewer should get a feeling that it is their story. Once viewers associate themselves with the story then it engages them better, creates more robust bonds, and makes them develop an interest in your offerings.
Give a Touch of Your Brand
Every reputed organization has its brand guidelines. Universal rules that are used to promote any form of marketing collateral to give a consistent experience in terms of colours, font, logo position, tone of content, etc. Therefore, don't lose that touch while making a video. Your video should adapt the same aesthetics and feel like another piece of your branding. It gives a professional look. Also, it makes your video more relatable to audiences who are aware of you, and makes your brand stand out amongst peers.
Add Call to Action
What's the purpose of promoting a video unless it tells the convinced viewers what to do next. In any user's buying journey, marketers need to encourage targeted audiences to take some actions that push them one step closer to becoming a customer. CTAs are used for that. In a video, you can embed CTAs using narration, script, and even on-screen effects. A few popular examples of CTAs are Download Now, Buy Now, Visit Our Website, Click on the Link Below, etc. Add CTAs, they help boost sales in a very positive way.
Quality of Video
The widespread availability of the internet and cheaper data packages has changed the way people consume video information over the internet. Now, people love to experience HD-quality video. So, make sure your video is made keeping audience likability in mind. Avoid using poor-quality images and pixelated video. As it might lead to viewer disengagement and create a bad impression about your brand.
Make it Mobile Optimized
Close to 4 billion people are mobile internet users across the world. Almost 57% of them consume video information via mobile phones. Therefore, your video should be optimized for such mobile users. Unable to address this concern will not fit video properly to all screen sizes and degrade the user experience. It then unawarely makes you lose the attention of the larger chunk of audience even after making a good video.Therefore, ensuring its mobile responsiveness is vital to create a profound effect in the minds of all viewers.
A Classic Case Study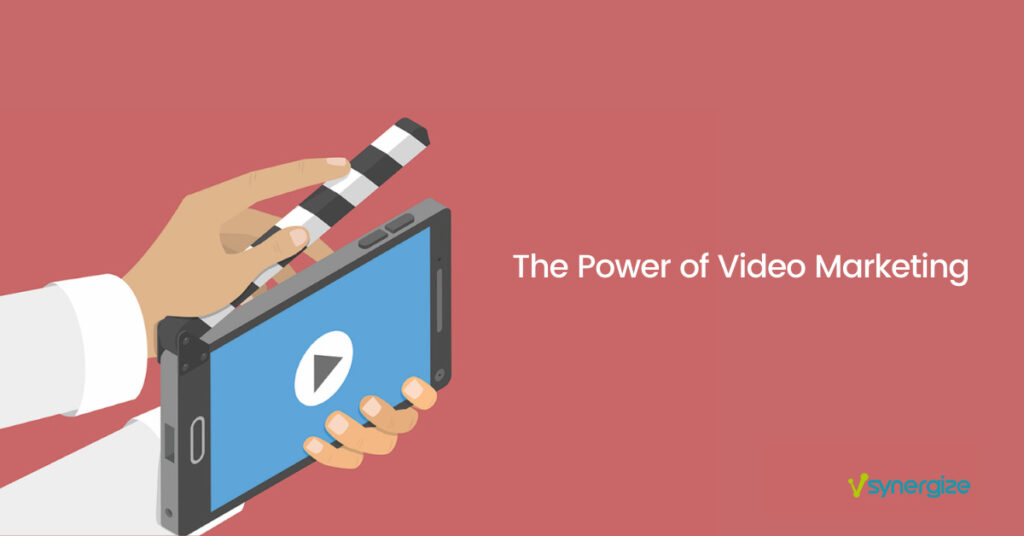 Michael Dubin, founder of Dollar Shave Club was facing multiple stiff challenges to increase revenue. He tried various things but none proved successful. One day he thought about making a product video. He invested $4,500 and with the help of one expert, he made a good quality product marketing video. When he uploaded his humour filled and engaging story in video format on YouTube, something thrilling was waiting to happen.
Just two hours after he posted that video, huge traffic began to flow on his website that ultimately led to the website crash. Interestingly, they ran out of their key product in just six hours. His company's sales skyrocketed since that day resulting in Unilever purchasing the Dollar Shave Club for a reported $1 billion 4 years later. On his success, he said "Great storytelling helped us to grow so fast. Creative marketing is essential for business success."
Final Words
We brought significant pieces of information to help you understand the nitty-gritty of the video content marketing world. We hope that you are now more convinced why video marketing is important for business growth and how you should use it. If you have not used video content for your marketing yet then start it asap. Slowly but surely, you will see a positive impact in your business growth.
Akshay Divate
More and more companies are utilizing account-based marketing in their business, and this trend isn't showing any signs of stopping. And it's no wonder. One of the great benefits of account-based marketing is that
Akshit J
B2B marketing is becoming complex with each passing day. Customers' expectations are rising. Competitors are increasing. Profit margins are shrinking. Newer challenges are coming. Moreover, the global economy is plummeting. In such challenging times,