Vsynergize Your Growth Partner
Empowering Superior CX Leaders for Tomorrow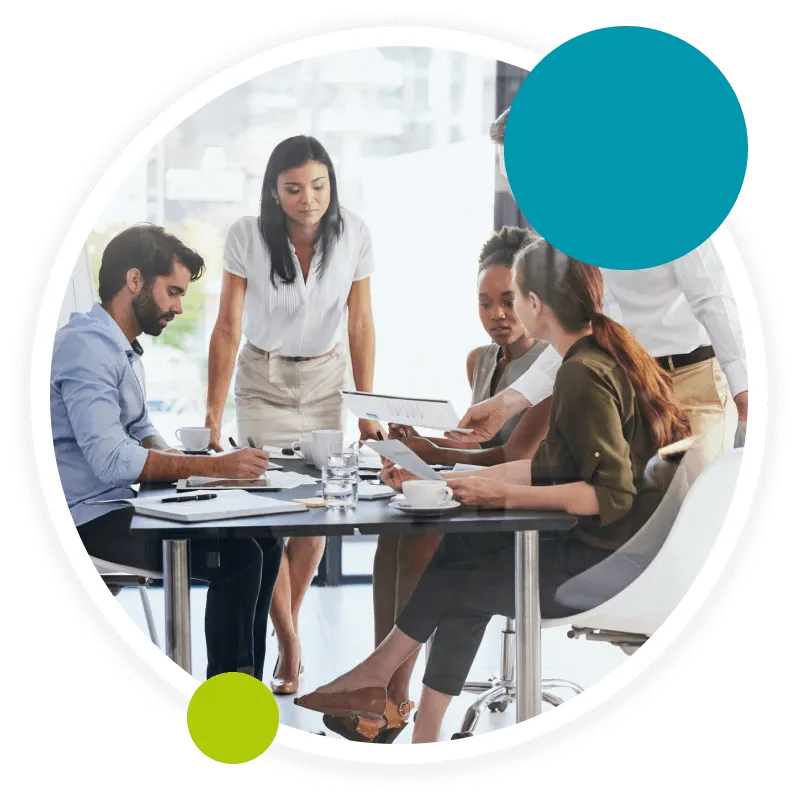 Empowering Success Through Strategic Partnership
Vsynergize — where tradition meets innovation and partnership meets progress.
We're not merely service providers; we're architects of growth, dedicated to shaping your success story. With a rich legacy spanning over two decades, our journey has been marked by evolution, innovation, and the relentless pursuit of excellence. As you step into the world of Vsynergize, you're not just entering into a business relationship – you're embarking on a transformative partnership that redefines growth.
Our Distinctive Approach – Crafting Your Future
We don't believe in one-size-fits-all solutions. Our approach is rooted in understanding your business intricacies, challenges, and aspirations. We are here to solve problems and amplify your potential. Whether you're a startup aiming to disrupt the market or an established enterprise striving to maintain leadership, we tailor our strategies to align with your unique journey.
The Power of Innovation: AI, ML, and Automation
In today's dynamic landscape, innovation isn't just an option; it's a necessity. We harness cutting-edge technologies like Artificial Intelligence (AI), Machine Learning (ML), and Automation to craft forward-looking, impactful solutions. Our services extend beyond the ordinary, leveraging these technologies to unlock new avenues of growth, efficiency, and customer engagement.
Driven by Passion, Fueled by Results
Our team isn't just a collection of professionals; we're passionate individuals fueled by the thrill of delivering tangible results. From our seasoned strategists to our technical experts, every member of the Vsynergize family is committed to making a difference in your journey. Your goals become our mission, and your success becomes our driving force.
Beyond Traditional: A Growth Ecosystem
At Vsynergize, we embrace the holistic essence of growth. We go beyond mere lead and demand generation, stepping into the role of growth architects. From formulating impactful sales strategies to pioneering AI-powered solutions, we empower you with the tools and insights essential for market domination.
Our Vision
We envision a future where businesses thrive through strategic evolution and innovative collaborations, setting new benchmarks for excellence and growth.
Our Mission
Our mission is to empower businesses with customized strategies, AI and ML-driven cutting-edge technologies, and unwavering commitment. By seamlessly merging client-centric approaches with transformative digital solutions, we aim to sculpt success stories that redefine industries and leave an indelible mark.
Our Core Beliefs and Values
Our Core Beliefs and Values
Dheerajj Agarwaal, stands as the visionary architect of our journey, infusing innovation into every step
Dheerajj Agarwaal, stands as the visionary architect of our journey, infusing innovation into every step. He has redefined traditional approaches with unwavering determination and strategic insights, he has redefined traditional approaches, yielding exceptional outcomes. Bringing over two decades of expertise as the CEO, Dheerajj's realm encompasses process optimization, automation, and amplified growth strategies. His visionary outlook foresees prosperity kindled by precision, where attention sparks expansion. Dheerajj's insights have reimagined business dynamics, propelling him as a force in process automation and business evolution.
Profile Highlights:
MBA from Boston University.
Over 25 years' expertise in optimizing processes and driving growth.
Distinguished role at the US-India Business Council, fostering international trade.
Proficiency across real estate, hospitality, finance, and investment banking.
Pioneering transformative solutions in AI, ML, Process Automation, Demand Generation, and Data-driven services.
A recognized leader in RPA, customer acquisition, and customer support across diverse business scales.
Architect of innovative solutions challenging convention.
Art of Living Teacher
Vishakha Agarwaal, embodies the fusion of creativity and strategy, amplifying Vsynergize's profile…
Vishakha Agarwaal, embodies the fusion of creativity and strategy, amplifying Vsynergize's profile and profitability. A journey spanning over 23 years has etched her as a Marketing Leader. Her visionary finesse harmoniously interlaces marketing strategies and demand generation, forging pathways toward exponential growth. An industry veteran, Vishakha's dynamic leadership and substantial telecom sector experience amplifies her role in Vsynergize's odyssey of innovation and influence.
Profile Highlights
Recognized as a highly influential CMO and speaker at panels and roundtables.
Featured as a Marketing Leader in Forbes, attesting to her industry eminence.
Adept at melding marketing strategies with demand generation for outstanding outcomes.
Extensive involvement with major players in the US telecom sector, including Conversent Communications and MCI World Communications.
A pivotal role in fostering growth at a US-based IT firm, Sai Information Systems.
Visionary prowess, elevating organizational profile and profitability.
Art of Living Teacher
When you align with our visionary leaders, you become part of a journey driven by innovation and impact.
Join us in shaping transformative solutions and making a meaningful difference in the lives of 100,000 girls in tier 2 and 3 cities, providing them with nourishing meals and quality education that holds the power to shape their futures.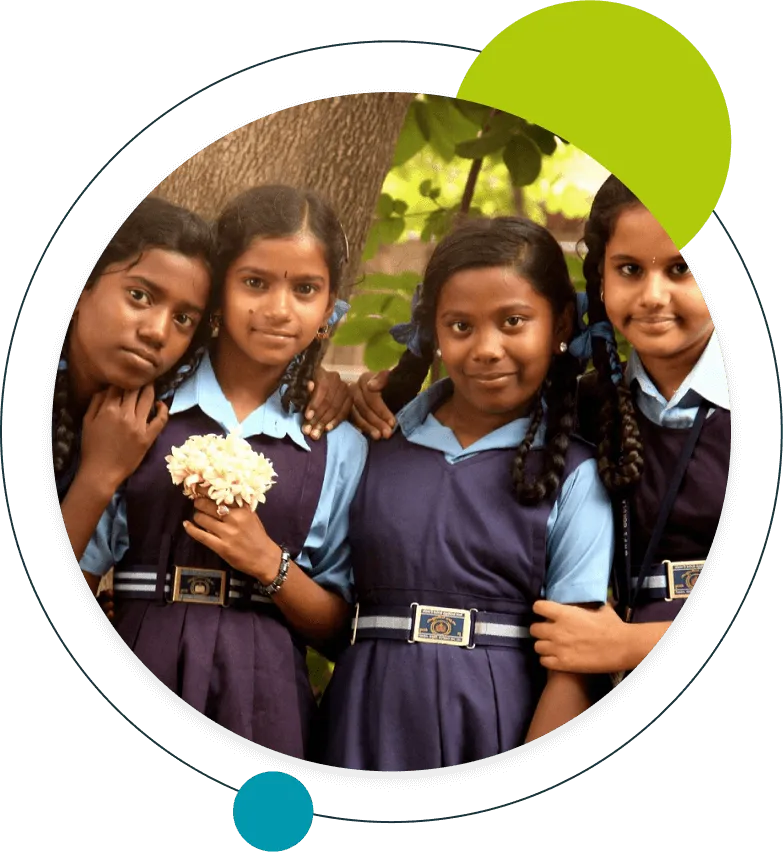 Crafting Strategies for Success
Tailored Strategies for Your Goals
Our expertise lies in crafting strategies that align with your unique needs and goals. We're not just here to deliver services; we're here to help you accelerate revenue growth. From qualified sales leads to proficient IT staff, we're committed to driving your growth journey.
Revolutionizing traditional approaches.
Tailored precisely to your objectives.
Focused on tangible and sustainable outcomes.
Your goals are our compass.
Embracing Innovation for Effective Solutions
Powering Your Success with Cutting-Edge Technology
Each service we offer is powered by smart marketing technology. We stay at the forefront of industry trends, ensuring a prospecting process that guarantees scalability and enduring growth. But we don't stop at generating leads; we guide them through conversion, nurturing them into loyal customers.
Why Choose Vsynergize? — Our USP
Client-Centric Approach: Your satisfaction is our compass.
Quality over Quantity: Excellence is our priority.
20+ Years of Experience: Insights refined over time.
Sales-Driven Workforce: Experts in closing deals.
Cutting-Edge Infrastructure: Equipped with the best.
Guaranteed Cost Reduction: Streamlined efficiency, guaranteed savings.
International Expertise: Global insights for local solutions
Dedication to Results: We're invested in your growth journey.
Experience the Vsynergize Difference
Your Growth Journey Starts Here
Why settle for anything less than extraordinary?
Partner with Vsynergize and unlock the true potential of your business.
Boost Your Productivity | Expand Your Global Reach Unleash Your Innovation | Achieve Unparalleled Success.
Stay up to date with insights
from Vsynergize.