Top 8 AI Contact Center Automation Trends To Adapt
Customer service is a dynamic and competitive realm. Call centers face many challenges, from skyrocketing operational costs to escalating customer dissatisfaction. Old systems and complicated processes worsen these issues, so adapting to digital transformation is vital. However, Automation powered by artificial intelligence is changing the game.
As we enter 2023, call centers are about to experience a big shift. This blog will explore 8 key AI-powered trends in call center automation for 2023. These trends offer solutions to call centers' challenges, making customer service smoother and more focused on the customers.
What is Contact Center Artificial Intelligence (AI)?
Contact Center Artificial Intelligence (CCAI) refers to applying artificial intelligence (AI) technologies in contact centers to enhance customer service, improve operational efficiency, and optimize the overall customer experience.
Businesses rely on contact centers as essential hubs for addressing customer inquiries, resolving problems, and offering support across diverse communication platforms like phone calls, emails, chat, and social media.
CCAI utilizes different AI technologies such as natural language processing (NLP), machine learning, chatbots, speech recognition, and data analytics to automate and streamline various processes within a contact center.
A study found that AI-powered contact center automation can boost customer satisfaction by 10%.
Competitive Advantages Of Using Contact Center Automation Solutions
Customer experience is crucial in contact centers, and using automation solutions offers numerous benefits. Below are several benefits that businesses can gain by implementing contact center automation solutions:
Enhanced Efficiency and Productivity
Automating repetitive tasks such as call routing, data entry, and appointment scheduling significantly improves efficiency. Agents can focus on complex tasks and high-value interactions, boosting overall productivity.
With automated systems, businesses can provide round-the-clock support, catering to customers in different time zones. This availability enhances customer satisfaction and ensures that every inquiry is answered.
Businesses using AI-powered contact center automation can cut customer support costs by 20%, as per the report.
Automating tasks reduces the need for a large workforce, leading to substantial cost savings in labor and operational expenses. Businesses can allocate resources more strategically and invest in other areas of growth.
Automated systems can simultaneously handle a high volume of inquiries, ensuring quick responses to customer queries. Reduced wait times lead to higher customer satisfaction and a positive brand image.
Personalized Customer Interactions:
Call Center Automation Solutions, powered by AI and machine learning, can analyze customer data to personalize interactions. Personalized greetings, recommendations, and solutions enhance customer engagement and loyalty.
Automation minimizes the likelihood of human errors, particularly in tasks such as data entry. The precision of the data enhances analytical capabilities, empowering businesses to make well-informed decisions.
Automated systems are highly scalable. Whether your call volume increases or decreases, you can easily adjust the system's capacity, ensuring seamless customer service regardless of business fluctuations.
Enhanced Customer Insights:
A case study showed that AI-powered contact center automation reduced customer wait times by 50%.
Automation tools collect valuable data on customer interactions. Analyzing this data provides insights into customer preferences, pain points, and behavior, allowing businesses to tailor their offerings and customer support strategies accordingly.
Call Center Automation Solutions can handle inquiries across various channels, including phone calls, emails, social media, and chat. Providing consistent support across these channels ensures a unified customer experience.
Better Compliance and Security:
Automated systems are designed to adhere to industry regulations and ensure data security and customer privacy. Compliance with standards enhances trust between the business and its customers.
Businesses that offer efficient, personalized, round-the-clock customer support gain a competitive edge in the market. Exceptional customer service builds brand loyalty and positive word-of-mouth, attracting more customers and retaining existing ones.
8 AI-Powered Contact Center Automation Trends for 2023
Chatbots and Virtual Assistants:
AI chatbots and virtual assistants can answer more questions and give more personal help. These chatbots can operate through text-based chat interfaces or voice interactions. For example, Alexa by Amazon, Google Assistant, and Siri by Apple. Here's a deeper look into their functionalities:
AI-driven speech analytics tools can analyze real-time customer interactions, extracting valuable insights from phone conversations. This analysis helps businesses understand customer sentiment, identify common issues, and monitor agent performance. Santander, a global banking institution, uses speech analytics in their call centers. By analyzing customer conversations, they can monitor compliance, assess agent performance, and identify areas for process improvement. Here's what it's capable of: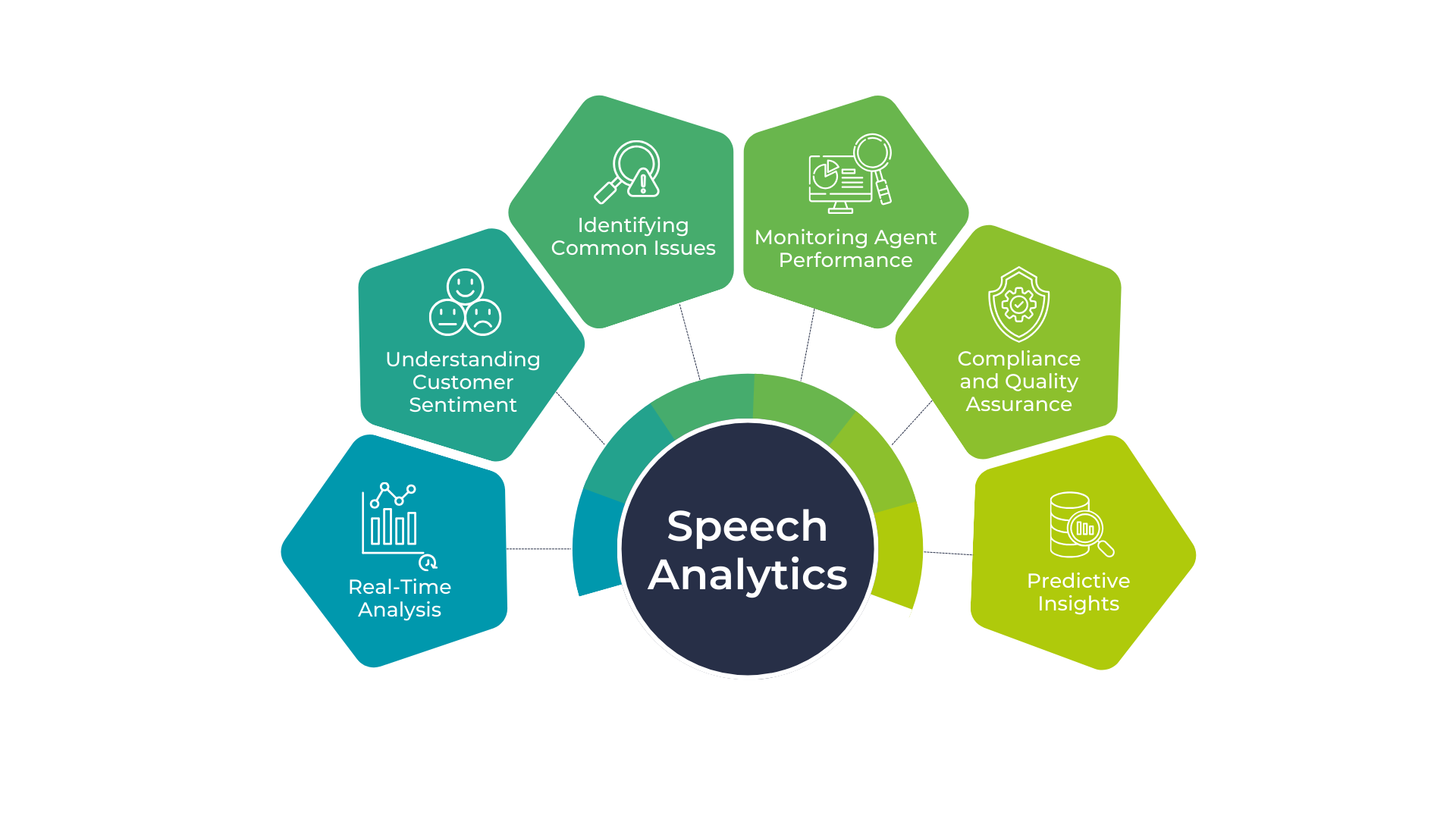 AI algorithms analyze past data to forecast customer behavior, enabling businesses to predict customer requirements and preferences in advance. It helps in proactive customer engagement and personalized interactions. Netflix uses predictive analytics to analyze viewer data, including viewing history, search patterns, and user preferences. By analyzing this data, Netflix can recommend personalized content to users, increasing user engagement and retention. Here's a deeper exploration of how predictive analytics is reshaping customer engagement strategies:
Natural language processing techniques enable sentiment analysis, allowing businesses to understand customer emotions and feedback. This information helps in tailoring responses and improving customer satisfaction. Twitter uses sentiment analysis to identify tweets with positive or negative sentiments. This helps understand the mood of the platform's users and allows businesses to gauge public opinion about products, events, or brands. Let's delve deeper into how sentiment analysis is reshaping customer engagement strategies:
AI algorithms can analyze customer queries and direct calls to the most suitable agent or department, increasing efficiency and decreasing wait times. Companies such as Amazon, Microsoft, and Dell use automated call routing to route customer support calls to specialized teams. For example, technical issues might be directed to one team, while product inquiries go to another. Let's explore the key benefits and workings of Automated Call Routing in more detail:
AI can automate repetitive tasks and processes in contact centers, allowing agents to focus on complex issues that demand human intervention. UiPath is a leading robotic process automation (RPA) company that provides AI-powered automation solutions for businesses. Many organizations across various industries, including finance, healthcare, and retail, use UiPath's RPA platform to automate repetitive tasks and processes. Let's explore the key benefits and workings of Process Automation in more detail: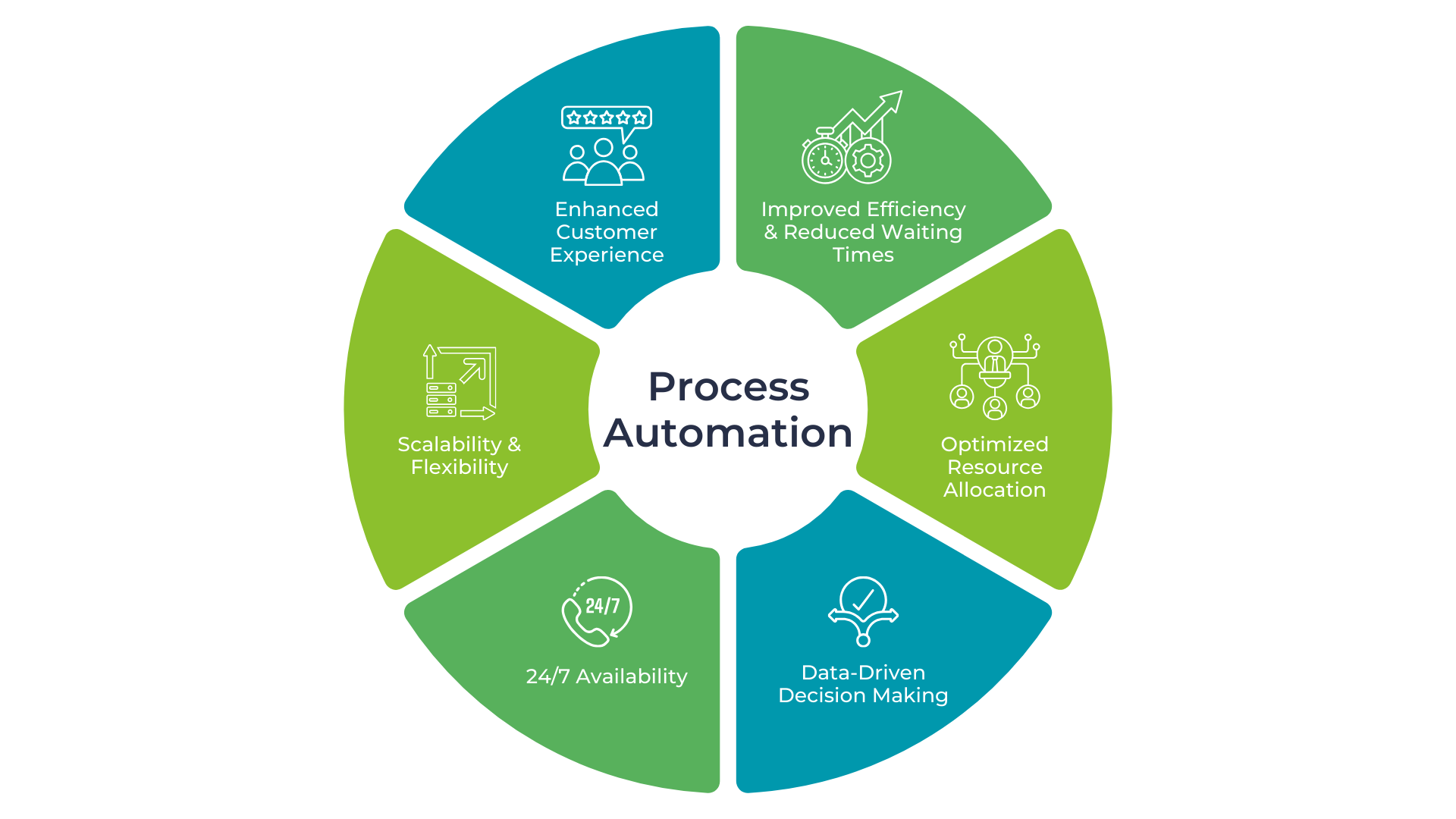 AI tools can monitor and assess agent performance, ensuring adherence to company policies and providing feedback for training and improvement. Vsynergize uses their tool, Vraiqbot, that transcribes agent calls, monitors them as per set performance metrics, and ensures that you have detailed reports on each agent's performance. This report helps the contact center to deliver the highest quality service and compliance. Let's delve deeper into the transformative impact of Quality Monitoring in the realm of customer service:
Analytics powered by AI can handle substantial amounts of customer data, offering practical insights for making business decisions. This data-driven approach helps improve services, products, and overall customer satisfaction. Spotify uses data-driven insights to create personalized playlists for users. By analyzing listening history, user preferences, and music trends, Spotify's AI algorithms curate playlists tailored to individual tastes, keeping users engaged and satisfied. Let's explore how the data-driven approach is reshaping services, products, and overall customer satisfaction: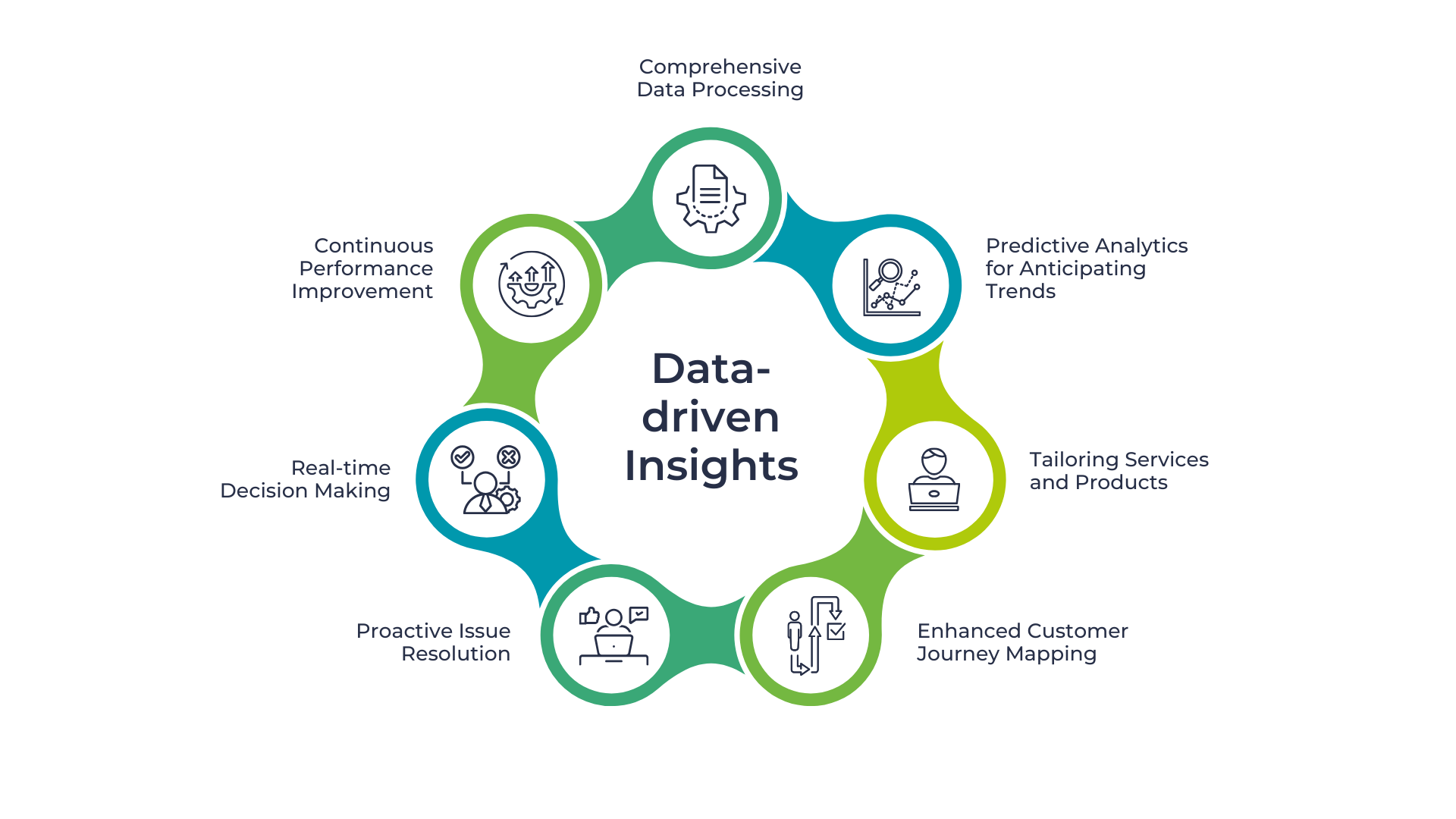 Implementing Contact Center Artificial Intelligence (AI) can significantly enhance customer experiences, reduce operational costs, and improve overall efficiency in handling customer interactions. Businesses benefit from quicker response times, increased customer satisfaction, and the ability to effectively scale their customer support operations.