Ensuring High Quality Control

Standards through

Outsourcing Quality Control
Reduce Quality Control Cost Upto 60% – 70% & Optimize ROI

Improve Process Quality & Accuracy

Redesign Quality Control process flow as per Six Sigma experts

Boost Productivity with Automation

Revolutionary technology based on AI, ML, and NLP

Leveraging data driven decision with analytics
End-to-end Quality Control Outsourcing Model
Quality Check Automation Process
Automate call monitoring from customer interactions to improve your service
Automate call scoring based on quality control parameters
Quality check on voice processes, real-time or historical call data/recordings
Get live insights on each call score, compliance, and customer handling capability of your reps
Provide improved customer service experience through speech analytics
Maximize Your Productivity with powerful Automation Engines
Design, implement, and maintain Automated Quality Control Systems developed by automation experts with extensive knowledge and experience.
Our partnership with companies such as Automation Anywhere, UiPath, Blue Prism, and Pega allows you to access the most up-to-date automation solutions.
Incorporate innovative solutions with advanced technologies to help your business processes achieve faster, more accurate, and more reliable quality control.
Value-driven automation solutions
We develop productive systems that cater to your unique quality control needs & assist you in achieving your cost-saving & quality control goals.
Unleash the Power of Data with Our Comprehensive Analytics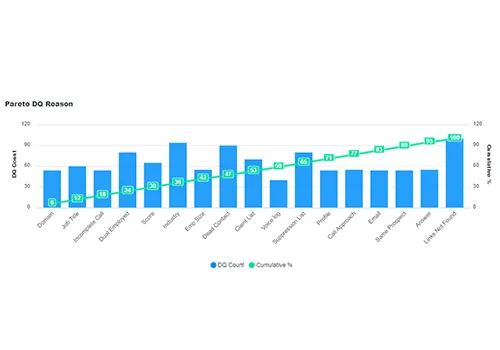 Pareto Disqualification reasons
Identify the most common reasons for disqualification during the quality control process and take appropriate actions to address them and rectify the overall quality of your company.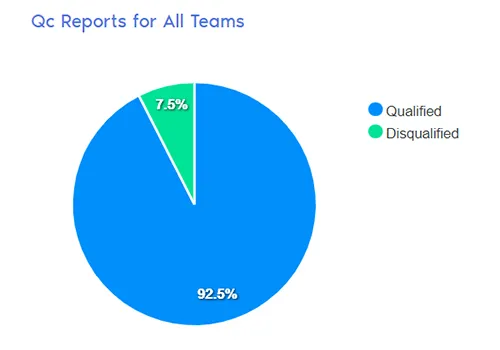 QC Dashboard for all teams
Always stay informed about the quality of the outsourced products or services, enabling you to address any quality issues and improve overall quality control immediately.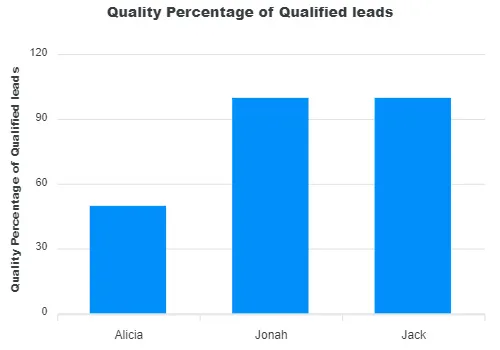 Quality percentage of qualified leads
Analyzing data related to the percentage of qualified leads can help your businesses identify areas where they need to improve their lead generation process and better quality control.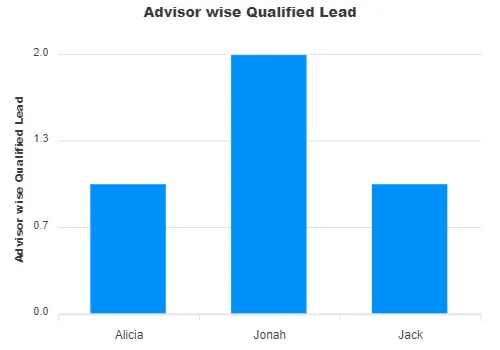 Advisor-wise qualified leads
Data analytics can help you identify which advisors are generating the highest quality leads, allowing them to optimize the outsourcing process and replicate successful strategies across the organization.